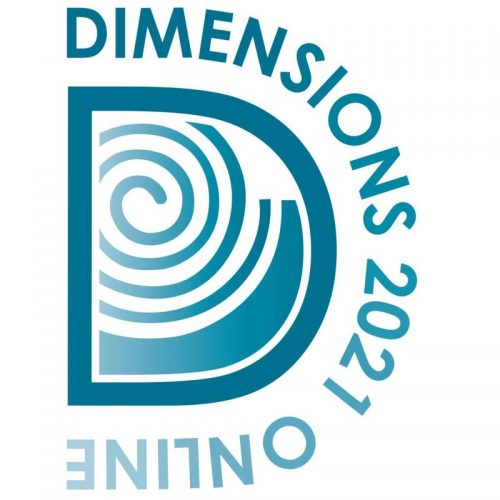 Welcome to the virtual version of our popular Dimensions Open House! Like our usual open house, you are invited to view all works submitted for jurying. All identifying information is hidden away, you are seeing the works in the same format as the jurors. We wanted to prioritize this experience, since it is a way to see what other artists and craftspeople in the community have entered. The Open House is an important and inspiring part of the Dimensions program. We are proud that we were able to offer an online version this year. This virtual Open House will be available until Monday, May 3.
For Dimensions 2021, 130 works by 83 Saskatchewan artists were submitted for consideration. Basketry, clay, fibre, glass, jewellery, metal, mixed media, paper, photography, printmaking, sculpture, seed beading, and wood are represented in these works.
Dimensions 2021 Open House
A note about Airtable:
Airtable is a cloud collaboration service. On this Airtable database, you can, without an account, view the title, media, technique, dimensions, and artist statement for each entry, as well as all images submitted. All entries are sorted alphabetically and given an ID number. To review each entry in detail, you can click on the rectangular 'box' that the entry is in. A larger box will pop up, and you can scroll down to review all information in full, as well as click on each image for a larger view. You may scroll 'inside' of the Airtable box on this page. You can also click, at the bottom of the Airtable box, the button "View larger version". This will bring you to a new window, which will give you a larger view of the database.
There are two customization options for viewing all of the entries, if you wish to use them. You can click "Filter" at the top row. There, you can choose what information you would like to filter – e.g., "where" "materials" "contains" "clay" – this will show you all entries that include the word "clay". Click the "x" next to the filter, and you will return to the full view. You can also click "Sort" at the top row. Here, you can change the order that the entries are presented to you. E.g. click "pick a field to sort by"; "materials". The entries will now be listed in alphabetical order according to the information in the "materials" field. Click the "x" next to the "sort by" line, and you will return to the full view.
If at any point you aren't sure how to return to the full view, refresh your browser page and the information will reset.
Meet our Jurors: David Freeman and Jane Kidd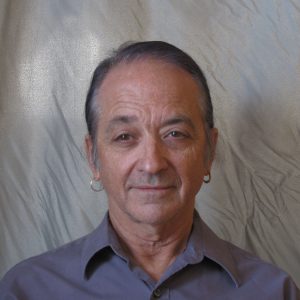 David Freeman has custom built exquisite musical instruments since 1980, training emerging luthiers since 1986. He builds with traditional & alternative woods, researching new sound concepts, drawing from various Masters. Acoustic design and structure are important, working with the subtleties of sound board thicknesses, bracing, mass, stiffness and wood types to develop different sounds. In addition to traditional pearl inlays, David has used agate, jade, jewels, and silver in his instruments. He has used both stone and metal as stand-alone carvings and jewelry pieces. David operates a private vocational school in musical instrument construction in Tugaske, Saskatchewan.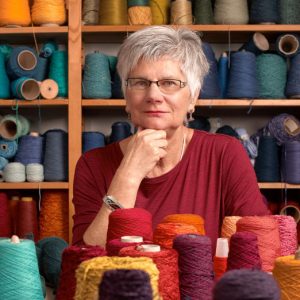 Jane Kidd currently lives on Salt Spring Island in British Columbia. Her beautiful, technically demanding and conceptually rich tapestries provoke profound questions about handcraft, disciplinary knowledge and the importance of bringing historical practices into the contemporary art arena for critical discussion and debate. Her work is to be found in private and public collections including the Canada Council Art Bank, the Department of Foreign Affairs, the Alberta Art Foundation, and The Canadian Museum of History.  In 2016 she was awarded the Saidye Bronfman Award, a Governor General's Award for Visual and Media Arts, Canada's foremost distinction for excellence in the visual arts. Photo credit: John Cameron
Questions?
Contact Maia Stark, Steph Canning, or Leah Moxley Teigrob at scc.exhibitions@sasktel.net.