Le salon des métiers d'art du Québec
Saskatchewan Craft Council will be showcasing three Saskatchewan artists at Salon des métiers d'art du Québec in December 2018: Mary Lynn Podiluk, Kathleen O'Grady, and Sherri Hrycay.
Le salon des métiers d'art is the most anticipated Quebec arts and crafts show of the year! With nearly 60 years to its credit and more than 325 national and international exhibitors, this is a major must-visit cultural event in Montreal. 
All works exhibited at this show are recognized as fine craft in accordance with the norms and standards of Conseil des métiers d'art du Québec. This ensures that every piece has been designed and made by artists in full command of their craft.
Hours:
December 6 – 16, 2018
Monday – Saturday: 11 am – 9 pm
Sunday: 11 am – 6 pm
Location:
Place Bonaventure
240 – 800 Gauchetière Street West
Montreal, QC
Sherri Hrycay
Hats
info@sovadesign.ca
sovadesign.ca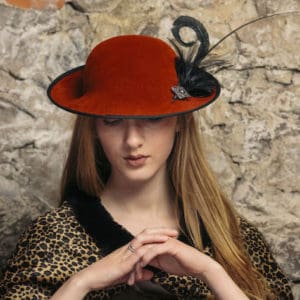 Sherri Hrycay has been making hats for nearly 20 years. In this time she has attended masterclasses in the UK, France, The Netherlands, and Australia. Sherri's designs are inspired by the flamboyant culture of the 1920s. Sherri sells at her own store in Saskatoon, Saskatchewan and at markets across Canada.
Kathleen  O'Grady
Clothing
info@gradybleu.com
gradybleu.com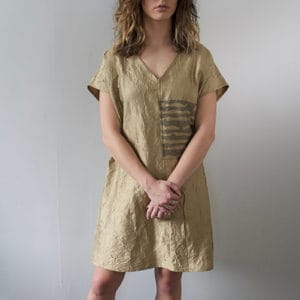 As an independent clothing designer in Saskatoon, Saskatchewan, Kathleen O'Grady's goal is to make beautiful, wearable clothing for women who appreciate quality and authentic simplicity in their dress. Combining old world sensibilities with contemporary design, she creates garments that have timeless and enduring appeal.
Mary Lynn Podiluk
Jewellery
info@marylynnpodiluk.com
marylynnpodiluk.com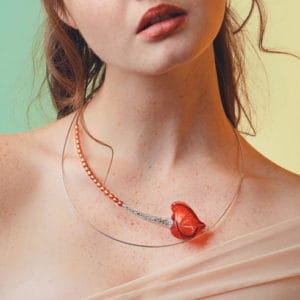 Mary Lynn Podiluk is an Art Jeweller & Goldsmith who explores language and sound through precious and contemporary materials. Since graduating from NSCAD University, she has exhibited her work nationally and internationally, receiving numerous grants and awards, including two NICHE Awards. Her collectors include the Kamm Teapot Foundation, the Saskatchewan Arts Board and Carrie Fisher.