Visit Saskatchewan Craft Council at Booth #10821!
(Toronto Gift Fair is a trade-only event open to qualified employees of gift-industry retailers.)
The International Centre &


Toronto Congress Centre
Toronto, Ontario
Saskatchewan Craft Council is showcasing three local craft businesses at Toronto Gift Fair 2019! We are featuring handmade pottery, candles, and textiles created by five juried Saskatchewan artists: Wendy Parsons, Zach Dietrich, and Devon Dietrich of Parsons Dietrich Pottery, Gwen Fehr of Joan's Beeswax Candles, and Rhonda Lamb of The Fibre Bin. At our booth, you will discover smile-invoking functional and artistic pieces, including delightful wood and gas-fired tableware, one-of-a-kind pottery, handcrafted beeswax candles, and beautiful nuno-felted scarves and ponchos.
As the top national gift fair and the largest trade fair in Canada, Toronto Gift Fair is where consumer trends begin. For more than 25 years, it has attracted an international audience of buyers who come to network, conduct business, see new trends, celebrate innovation and engage in new business opportunities with the Canadian manufacturers, importers, exporters, wholesalers, distributors and suppliers who exhibit.
Parsons Dietrich Pottery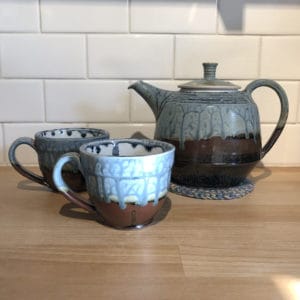 Together, Wendy Parsons, Zach Dietrich, and Devon Dietrich are Parsons Dietrich Pottery. In 1980, Zach and Wendy moved to Moose Jaw where they bought a little church for a studio and gallery and built a gas fired kiln. Devon is their son, who has been apprenticing with his parents for many years. Every piece of pottery the trio creates is handcrafted out of Saskatchewan clay and all of their glazes are developed at their studio, ensuring their uniqueness.

The Fibre Bin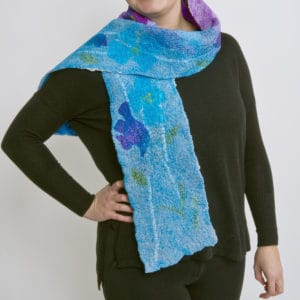 Rhonda Lamb of The Fibre Bin creates unique fashion items using needle felting, wet felting, and nuno felting. Inspired by her home and the prairies of rural Saskatchewan, Rhonda works to translate the colours, the magic, and the quiet of her natural surroundings into each individual piece she creates. She works diligently to create high quality, durable items. Rhonda's wearable art promises to provide years of warmth, beauty, and pleasure to its owners.
Joan's Beeswax Candles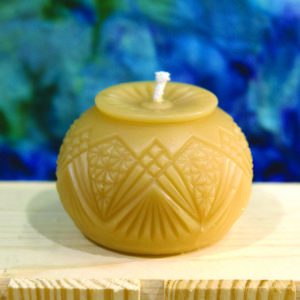 Gwen Fehr purchased Joan's Beeswax Candles in 2011 after a one year apprenticeship with Joan. Gwen sources her beeswax from local Saskatchewan beekeepers. She then filters the beeswax, without charcoal. This allows the wax to retain its natural scent, colour and beneficial properties. Each candle she sells is created from a mould that is original and unique to her business. Gwen creates whimsical pillars, simple pillars, and pillars with texture and dimension.
Saskatchewan Craft Council would like to acknowledge the support of Creative Saskatchewan in this project.