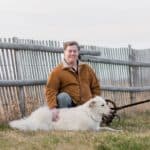 For me, woodworking is more about the creative journey to express my vision, and my inspirations come from challenging myself to explore new ideas. For this reason, I focus on unique one-of-a-kind pieces from the highest quality that can be passed down for generations.
The aspect of woodworking which I am most passionate about is traditional joinery. There is something magical about creating a series of interlocking parts that need nothing else to hold them together, aside from maybe glue. It is indeed a timeless art form.
While the techniques I use are diverse and range from old-school hand-held woodworking tools to the used modern technology, such as CNC equipment, my goal is always to blend the best of the old and the new to create the best piece possible.
CONTACT
Natural Inspirations Woodworking