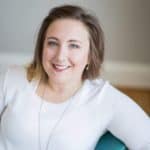 My name is Sarah Coleshaw. I am a metal sculptor, based out of Clavet, SK. I am a journeyperson welder, and have been welding since I was 15 years old.
I mostly work with recycled materials, whether they are from farm yards, scrap bins, dumpsters, gifted to me by people that don't want them anymore, garage sales, etc. I enjoy taking something unwanted and giving it new life.
Reduce, reuse, recycle.
I grew up in the welding shop. My father and grandfather are welders, and they have mentored me throughout my life in welding and fabrication.
I have been apart of Gardenscape with my sculptures with a local greenhouse, Mother Earth Greenhouses (2014-2017). I have also put a few of my pieces in the Exhibition Art Showcase (2015) and the Reflections Art Festival (2015).