In 2015, the SCC is celebrating its 40th anniversary. In 1975, fifty-seven Saskatchewan artisans organized themselves into a determined force with a single voice and a common purpose. That purpose was to promote and raise the profile of Saskatchewan artisans, improve the quality of work produced, and facilitate communication among the membership. Each of these people donated just $5 to this cause and the Saskatchewan Craft Council was born. You can read more about our history here.
Our board members and staff have come together to conduct interviews with as many of these founding members as we can, in celebration of this milestone. We are interested in these founders' thoughts around why we came into being and their insights for the future.
Zach Dietrich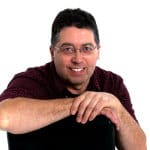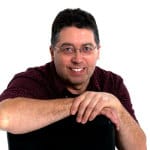 Zach Dietrich is a graduate of the University of Regina. After convocation, he attended pottery classes at the University of Regina Extension Department for two years, where he studied with Mel Bolen and Donovan Chester. After this, Zach and his wife and business partner Wendy Parsons moved to Endeavor and set up their pottery studio Parsons Dietrich Pottery. In 1980, they moved to Moose Jaw where they bought a little church for a studio/gallery and built a gas fired kiln, and where they still live and work today. Both Wendy and Zach have been members of the SCC for the past 40 years.
What compelled you to throw your $5 and yourself into creating a new organization dedicated to supporting craft?
Forty years is a long time ago. We were all young, idealistic and full of energy. By 1975, both Wendy and I had completed our degrees and our training in our craft medium. We had both participated in early pottery and craft sales, such as the Extension Studio, Fine Arts Department, and Bazaart, all in Regina. The SCC founders were a group of like-minded, young craftspeople, just beginning to start our lives out in the real world. At that time, Wendy was hired by the city of Weyburn to be the resident artist, one of the first positions of its kind in the province. She taught drawing, painting, printmaking, sculpture, and pottery, and ran the city art gallery. In her spare time, she worked on her own art, mostly ceramic sculpture. I helped with the pottery classes, firing kilns, and did my own pottery as well.
For us, the formation of the Craft Council served several purposes. Primarily, it brought us all together to talk about issues that were relevant at the time. Marketing our work through craft sales that we organized and ran ourselves was important. Having an organization to advocate on our collective behalf to government and business was critical. Organizing exhibitions of our craft was another important role. Getting to know each other was also wonderful, as we began a community that has lasted for decades.
What are you most proud of over the last 40 years?
Wendy and I are happy and proud to have been members of the SCC for forty years. We have both been board members for two or more terms. We have attended Wintergreen Fine Craft Market from the beginning, and have missed only two since its start. We have had two major exhibitions in the Gallery, have been a part of Dimensions, and Wendy has juried Dimensions. We are taking part in the wholesale marketing program at present, attending shows in Toronto and Edmonton. So you can see that the SCC has been and still is very important to us.
What has disappointed you?
I would say that the only time the Craft Council might have floundered in the past was when we hired an Executive Director who really didn't get what we were about, and basically coasted in the position. This can happen with any staff or board position. An organization is only as strong as its people, we've heard this before, but it's totally true. I can truly commend the current ED, staff and Board for their hard work and commitment.
What are your hopes for the future?
The future looks positive, going in the same direction.
What are you doing to celebrate Craft Year 2015 and our 40th anniversary?
We will be celebrating this year by doing a wood firing at our studio with a group of other potters.