Dimensions 2019 Jurors: Felicia Gay & Kye-Yeon Son
Saskatchewan Craft Council (SCC) is pleased to announce the jurors for Dimensions 2019. Felicia Gay, a curator from Saskatoon, and Kye-Yeon Son, a metalsmith from Halifax, bring a wealth of experience in their respective practices. SCC is looking forward to their valuable contribution to the Dimensions program.
SCC's Dimensions is the only touring, juried, exhibition of contemporary craft open to all Saskatchewan craftspeople. Dimensions is a dynamic exhibition of 35 contemporary craft works by craftspeople from a wide variety of media. Both new and experienced craftspeople have a chance to be included by submitted up to two handcrafted items for jurying.  
Felicia Gay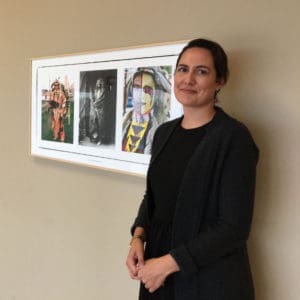 Felicia Gay, of Swampy Cree and Scot descent from Cumberland House, SK, is currently based in Saskatoon, SK as an independent curator. Recently under her direction as curator, Wanuskewin Heritage Park Galleries become the only public gallery in the region to exclusively feature Indigenous contemporary art and became a model of international leadership in this area. In 2006, Felicia founded the Red Shift Gallery, a contemporary Aboriginal art space, with Joi Arcand. The gallery was central in addressing issues around colonial histories and violence against Indigenous women and girls and sharing Indigenous voices. Red Shift created a presence for Indigenous artists within the larger structure of the Canadian artist-run network. Felicia brings a thoughtful lens of Indigenous worldviews and counter-narratives to contemporary curation and has been curating with a focus on Indigenous situated knowledge(s) since 2004.
 In 2006, Felicia was awarded the Canada Council for the Arts Aboriginal Curatorial Residency with AKA Artist-Run. Felicia has Masters and Bachelors degrees in art history. Her insight and expertise have been featured in keynote presentations and essays at the Canadian Arts Summit,Canadian Art magazine and in various publications. Felicia was the 2018 recipient of the Saskatchewan Arts Award for Leadership for her work as a cultural worker and advocate for Indigenous artists in Saskatchewan.
Kye-Yeon Son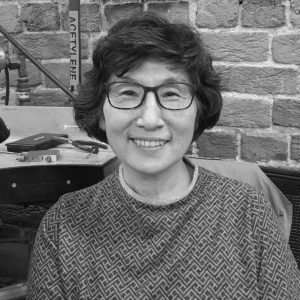 Kye-Yeon Son was the winner of the 2011 Saidye Bronfman Award, one of the prestigious Governor General's Awards in Visual and Media Arts in Canada. Born in South Korea, Son received her BFA from Seoul National University and her MFA from Indiana University. She has exhibited her works in numerous solo and group exhibitions in public and commercial galleries across Canada, the United States, South Korea, Germany, Japan and England. The Saskatchewan Craft Council exhibited Son's work in 2018 to high acclaim. 
Son moved to Montreal in 1984, joined the faculty of the Nova Scotia College of Art and Design University, Halifax in 1995 and became a member of the Royal Academy of Arts in 2000. Among her many awards are the 2006 NICHE Award and several Awards of Excellence from the Metal Arts Guild, Toronto. Son currently lives and works in Halifax, Canada.
Kye-Yeon Son's metal objects, which are delicate, fragile, elegant and powerful, quietly command attention. Movement through direction, space, volume and texture is mastered in Son's work, whether the object is sculptural or wearable.