Submitted by: Sydney Luther, Gallery Assistant
Many of the craft mediums employed by SCC members are ancient art forms that have evolved as technology has changed. Some of these techniques have not changed for hundreds of years. However, one of the newest craft art mediums is silver clay and precious metal clay. Silver clay was developed in Japan in 1990, which makes it just 24 years old! Considering ceramic pottery dates back to almost 30,000 years ago, this is an extremely new medium.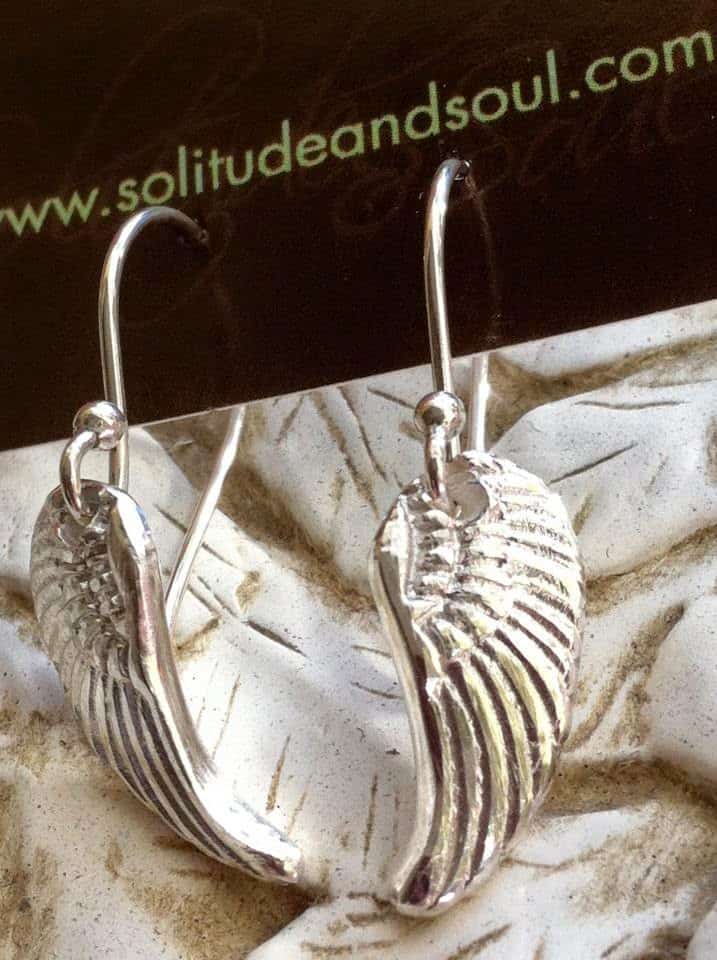 These earrings are an example of precious metal clay, created by Tara Duckworth.
Precious metal clay jewellery looks like other silver jewellery and is just as durable, but its process is very different than traditional metalsmithing. Metal clay consists of very small particles of precious metal such as gold, silver, and bronze within a moldable binder, which can be shaped similarly to polymer or modelling clay. However, once fired in a kiln, the binder burns away and the pure metal is left behind to create a dense metal object. Firing causes the object to shrink anywhere between 8 and 35% depending on the specific product used.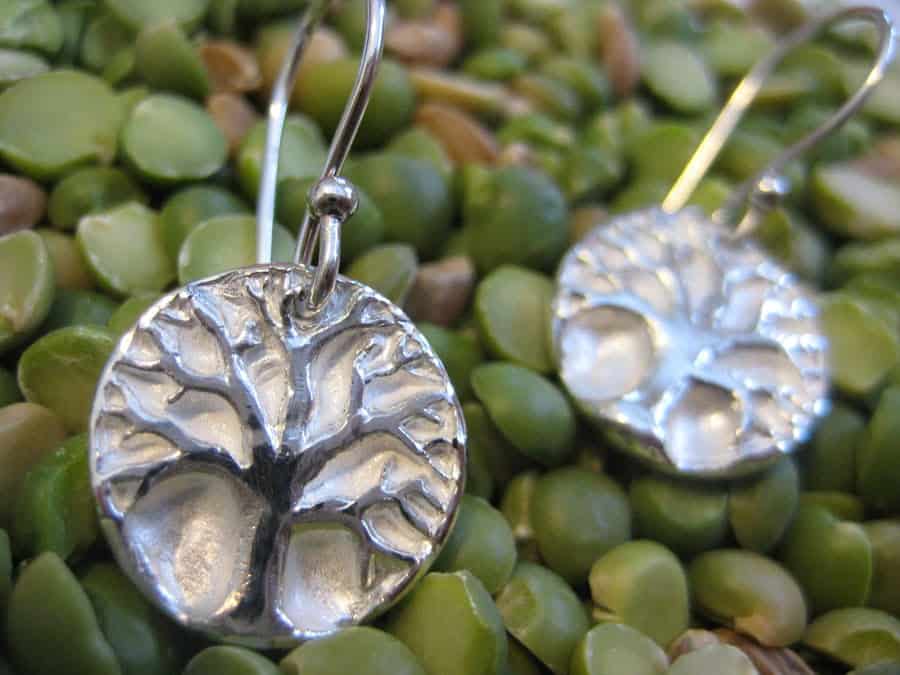 Earrings by Tara Duckworth.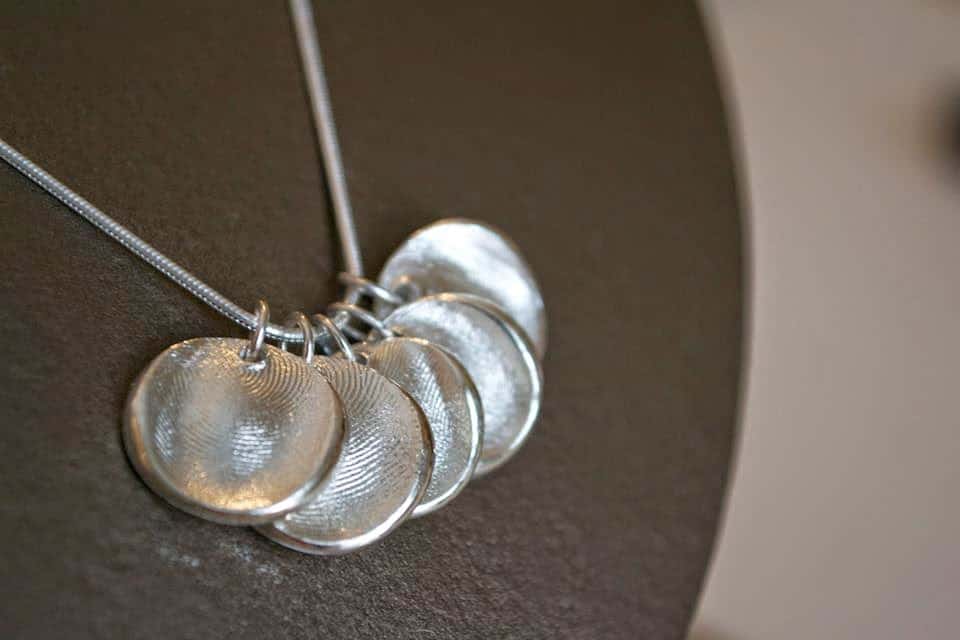 "Lasting Impressions" by Tara Duckworth.
The pliability of this clay makes it ideal for creating patterns, stamping images, sculpting words, casting leaves, and carving intricate designs. When the clay hardens, one is left with a beautiful solid piece of metal which can be polished just like any other piece of precious metal jewellery. The medium allows for a huge range of possibilities, some of which are different than traditional metalsmithed jewellery. 

In our SCC Fine Craft Boutique we feature the work of artist Tara Duckworth, who creates jewellery using silver clay. On top of her own work, Tara owns an art, craft and gift shop located in Regina called Solitude & Soul. She also does individualized jewellery by special order, such as her "Lasting Impressions," which are pendants featuring the fingerprints of important family members or anyone one wishes to remember. This is just one of the many interesting uses of silver clay.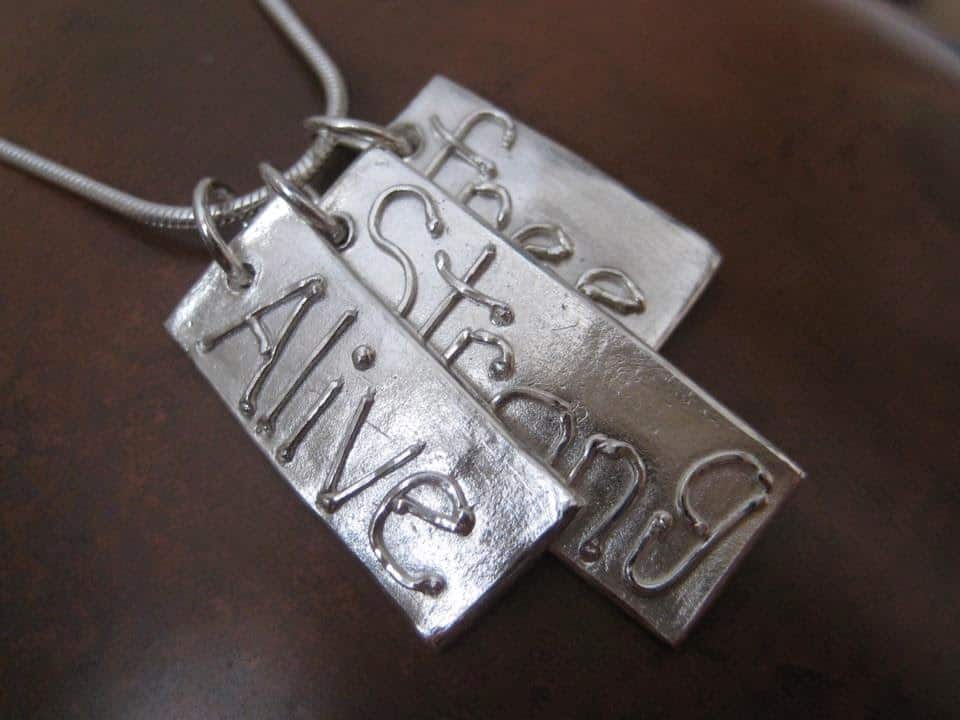 Pendants by Tara Duckworth.
To see more of the above mentioned precious metal clay pieces, as well as beautiful work in many other mediums, please come visit our SCC Fine Craft Boutique, located within the Affinity Gallery at the Saskatchewan Craft Council!