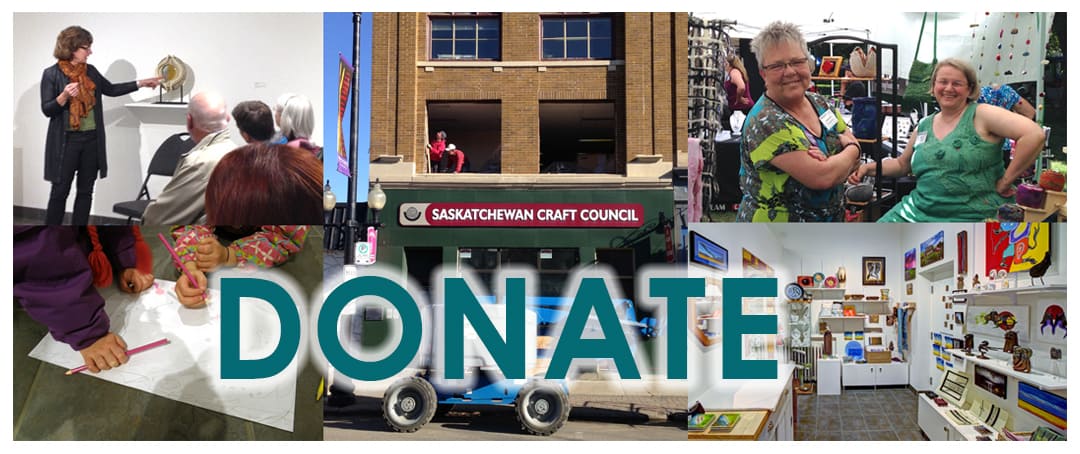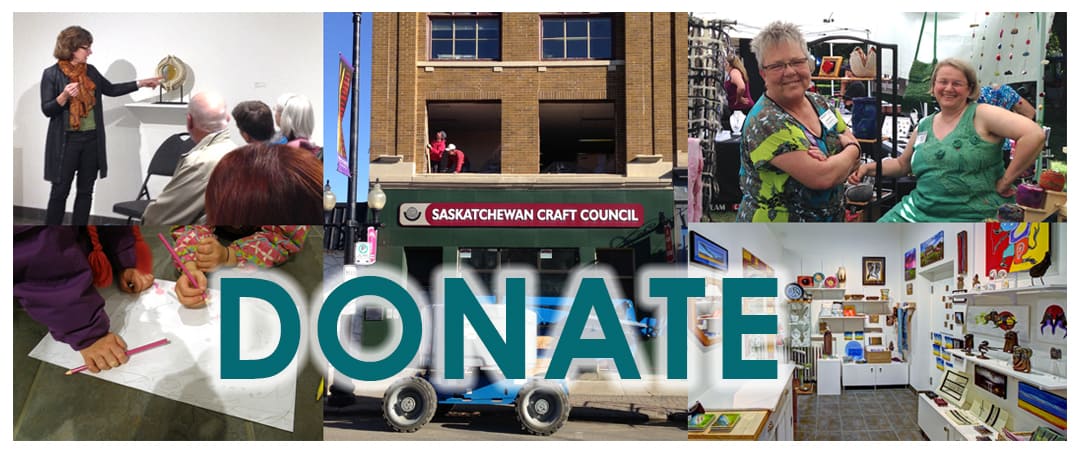 All donations are processed securely and you will receive a charitable tax receipt for your contribution. You will receive your receipt via email within a month of your donation.
When art flourishes, so does community and its legacy.
We know you have many options worthy of your charitable giving. We hope you keep the Saskatchewan Craft Council in mind as you make your decisions.
Excellence in craft is our vision, while our mandate is to foster an environment where excellence is nurtured, recognized and valued, and where Saskatchewan craftspeople flourish creatively and economically.
Your contribution will help us:
operate the SCC Gallery, Saskatchewan's only public exhibition gallery dedicated to the celebration of Fine Craft;
organize, curate and tour exhibitions of Fine Craft;
manage Fine Craft markets and our Fine Craft Boutique where artists sell their one of a kind and functional creations;
enable the development of Fine Craft artists, assisting with education, skill and business growth, marketing and communication;
and continue the structural renovations on our building on Broadway Avenue in Saskatoon, an edifice constructed in 1912.
Most importantly your contribution to the Saskatchewan Craft Council allows us to share the joy of experiencing the handmade — to feel the object in one's hand and to enjoy its lustre in one's surroundings.
Questions?
Contact SCC Executive Director Carmen Milenkovic at scc.director@sasktel.net
Thank you for your contribution to fine craft in Saskatchewan.
To learn more about the SCC's historic 1912 building, click here.