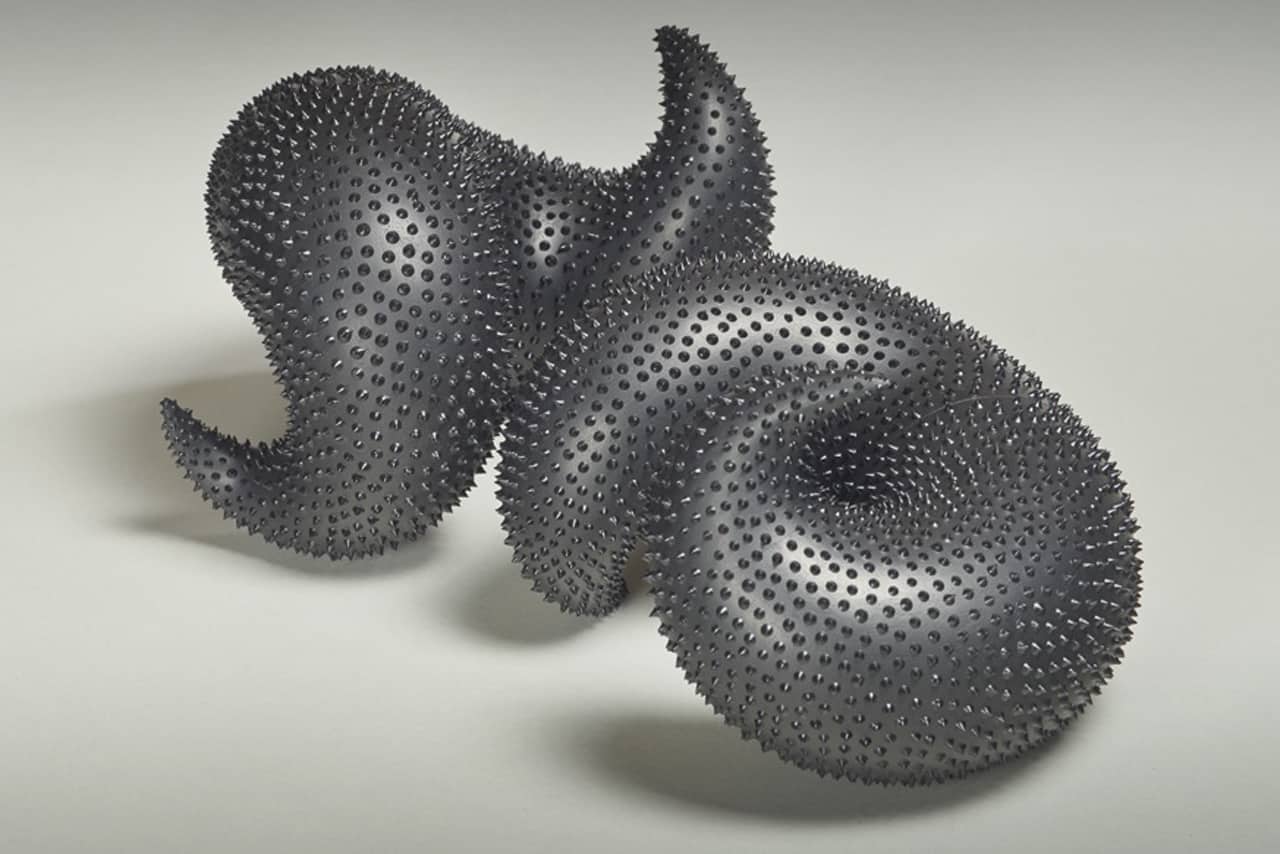 "Intimacy" by Michael Hosaluk, winner of the Dimensions 2017 Award for the Outstanding Entry.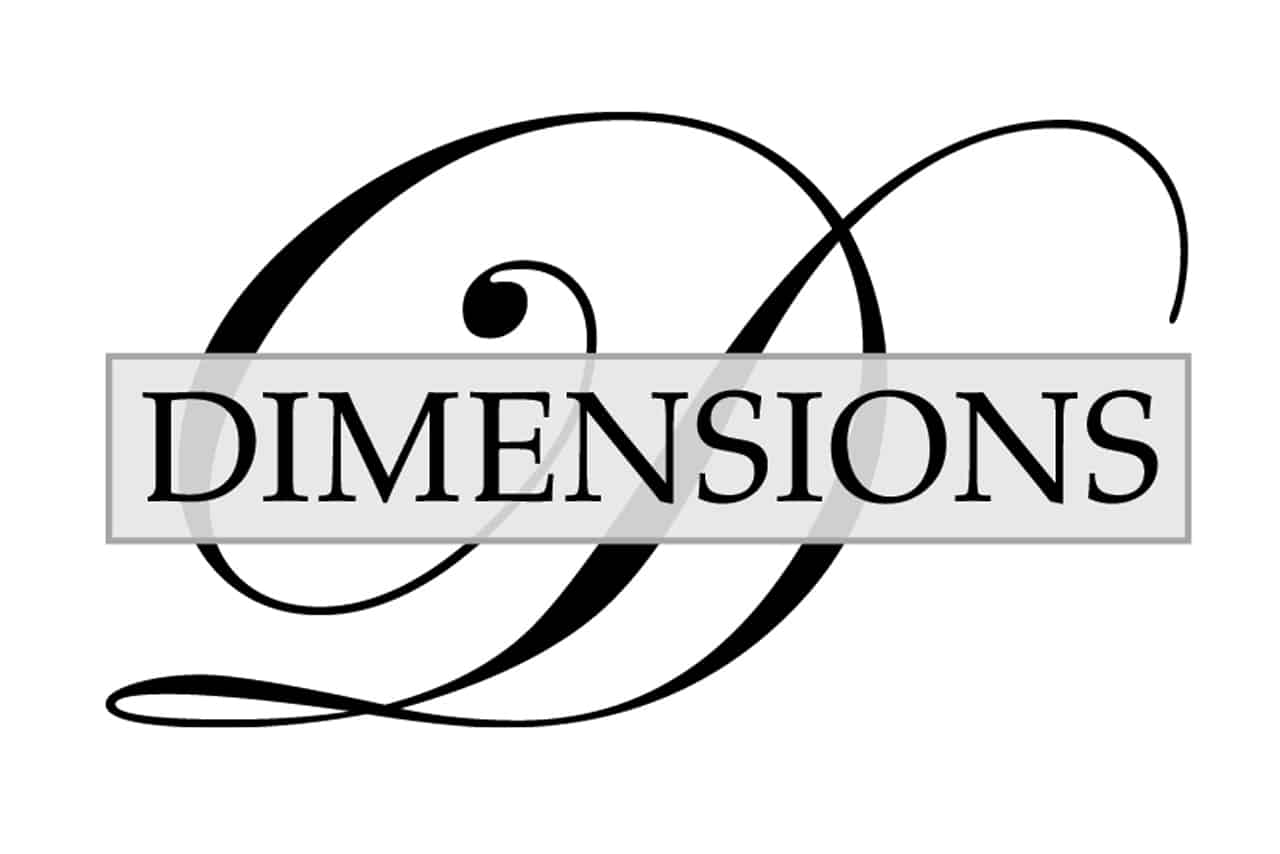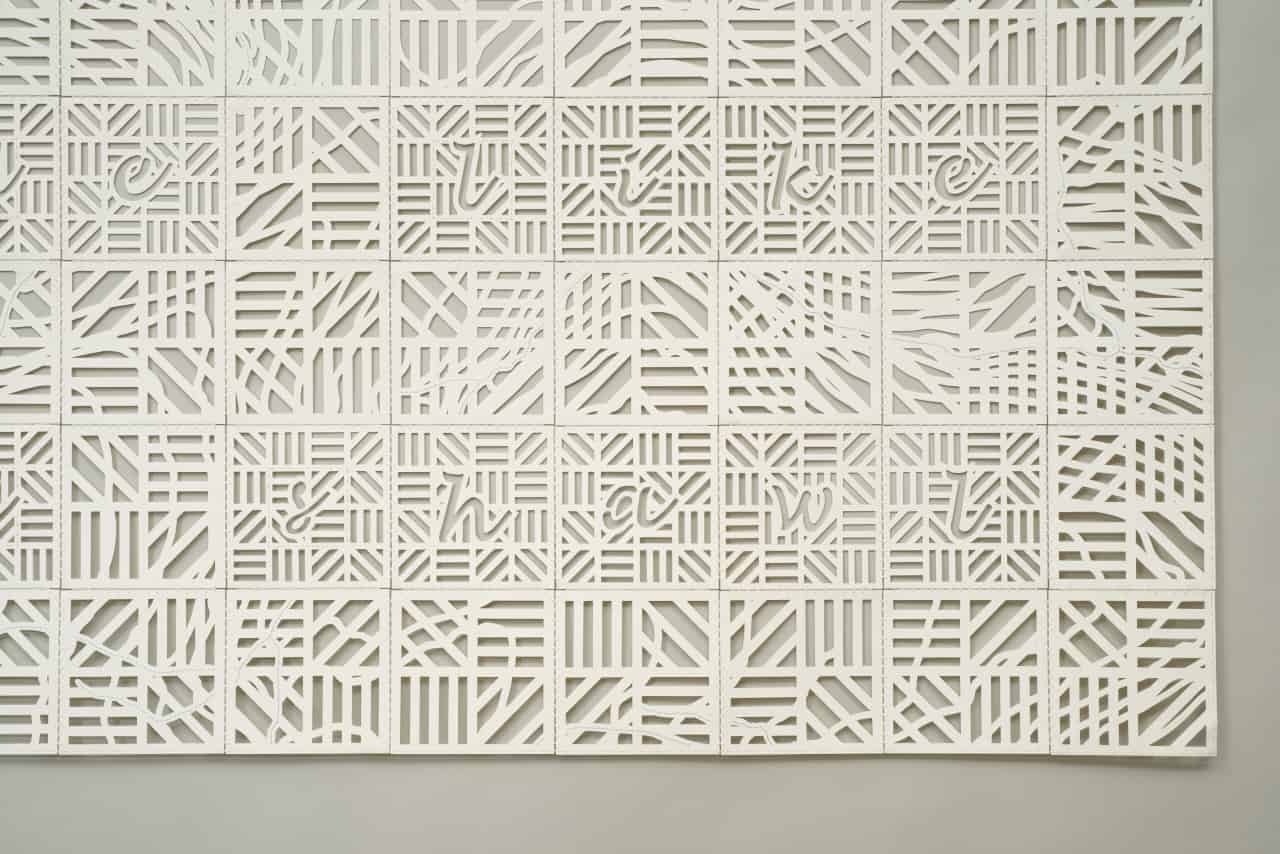 "In Winter (detail)" by Cathryn Miller, winner of the 2015 Premier's Prize Award for the Outstanding Entry.
Dimensions is the Saskatchewan Craft Council's biennial, open, juried, touring exhibition which encourages and rewards excellence in hand-crafted work.
Dimensions first came into being in the late 1970s when the Mayor of Battleford, Alex Dillabough, lobbied the Government of Saskatchewan for promotional assistance linking craft and the tourism industry. Exhibitions were organized by the Saskatchewan Department of Industry and Commerce in conjunction with the Saskatchewan Handcraft Festival. The newly formed Saskatchewan Craft Council provided a jury for one of these exhibitions in 1976, and the first Premier's Prize was awarded in 1977. From those beginnings, until 2009, Dimensions was presented annually. In 2011, it became a biennial exhibition and is still the only open, juried, touring exhibition of contemporary craft in the province.
Every two years all Saskatchewan craftspeople are eligible to submit up to two hand-crafted items. Two experienced jurors are tasked with selecting the pieces for the exhibition, as well as deciding which pieces merit the many available awards. Dimensions is one of the few juried exhibitions where the jurors select from the physical piece, rather than photographs of works, allowing for a more nuanced and considerate selection. A public critique session follows the final selection, and allows entrants to ask the Jurors question about the jurying process and receive feedback. The ongoing success of Dimensions depends upon the generous support of a number of organizations including the City of Saskatoon and Creative Saskatchewan. The award sponsors also make a substantial contribution to Dimensions, each focusing on a different intent or media. The SCC acknowledges the contributions of these sponsors and greatly appreciates their ongoing commitment.
DIMENSIONS 2021: A VIRTUAL EXPERIENCE
In response to the COVID-19 pandemic, Dimensions 2021 will be an online experience. While the SCC has always prioritized in-person jurying for this project, the health and safety of the jurors, SCC staff, and the nearly 150 artists who enter Dimensions are of our utmost concern.
What does this mean for participants?
The biggest change is that applicants will not bring their work to a physical location in Saskatoon. Instead, applicants will send us photographs of their work. Applicants will be able to enter up to two pieces through an online application.
The SCC will not be accepting painting and drawing submissions to Dimensions 2021. This decision was made by the SCC board in light of Dimensions' original purpose which was to provide an outlet to celebrate craft artists and their work. SCC visual arts members in good standing continue to have access to other SCC benefits, programs, and projects.
Timeline
(Subject to change; watch for specific deadlines in future communications and on this page)
End of November:                   Applications open
End of January:                        Jurors' names to be announced
End of February:                     Applications deadline
Mid-March to mid-April:        Online jurying, jurors' critique
Mid-April:                                 Jurors' selection for tour announced
                                                 Tour participants deliver selected works to the SCC
Early May:                                Dimensions 2021 installed in the SCC Gallery
May or June:                            Awards presentation
Sept 2021-Nov 2022:              Multiple city Canadian tour.
Questions?
Contact Maia Stark or Leah Moxley Teigrob
306-653-3616 ext 2