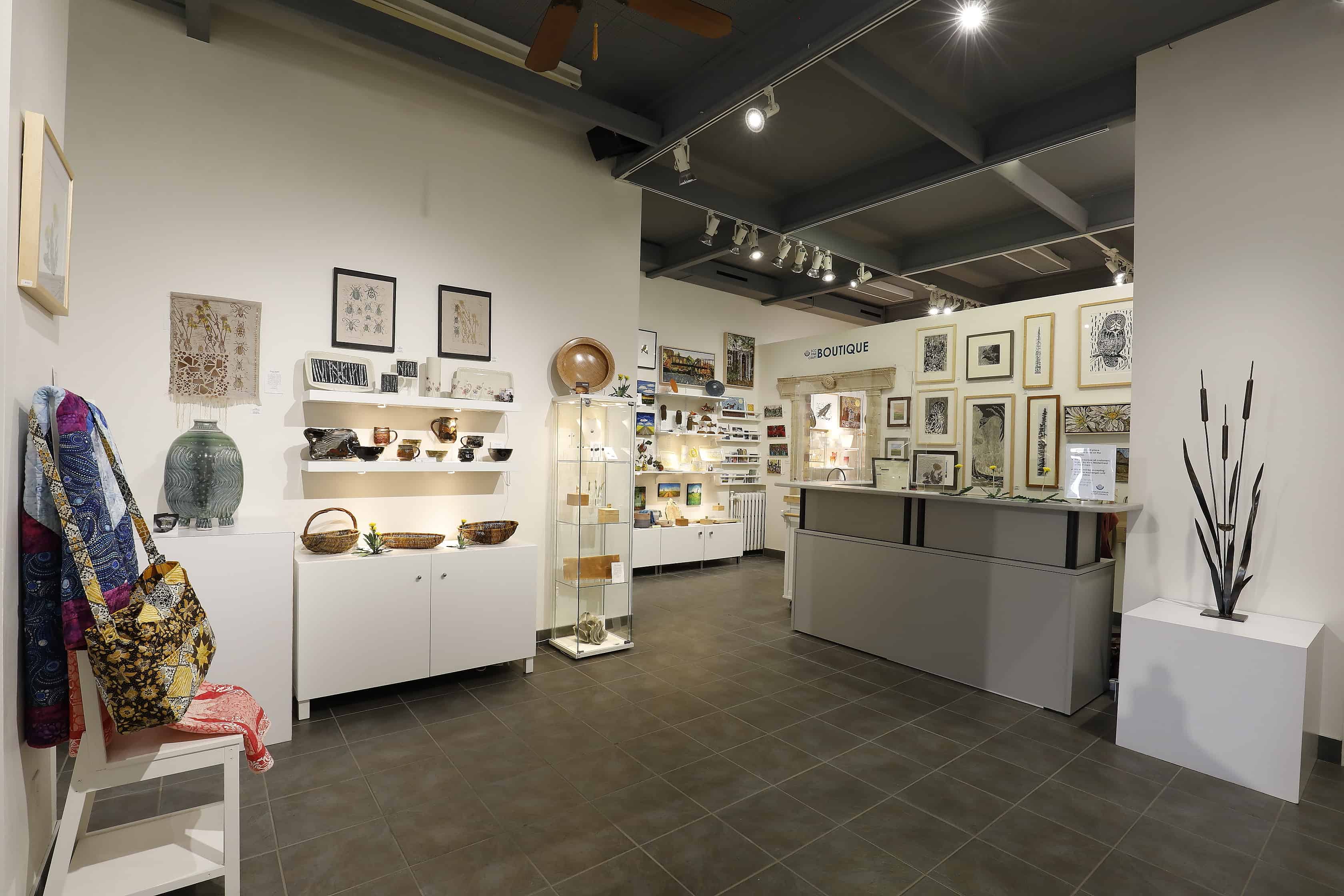 Hours
Monday – Saturday, 12 pm – 5 pm
Closed: New Year's Day, Good Friday, Remembrance Day, Christmas Day, and Boxing Day.
Located within the Saskatchewan Craft Council Gallery, SCC Fine Craft Boutique is a distinctive gallery gift shop offering the handmade work of over 85 juried SCC members. The Gallery & Boutique are located at 813 Broadway Avenue in Saskatoon. Our shop features contemporary craft, one-of-a-kind pieces, and handcrafted jewellery, fibre, wood, pottery, glass, photography, and visual art. 
Our artists' work is skillfully constructed and finished. No ready-made kits or assembly-line pieces here! The SCC has set a standard of superior quality that is recognized across the country. Purchasers will walk away with truly original, handmade artwork.