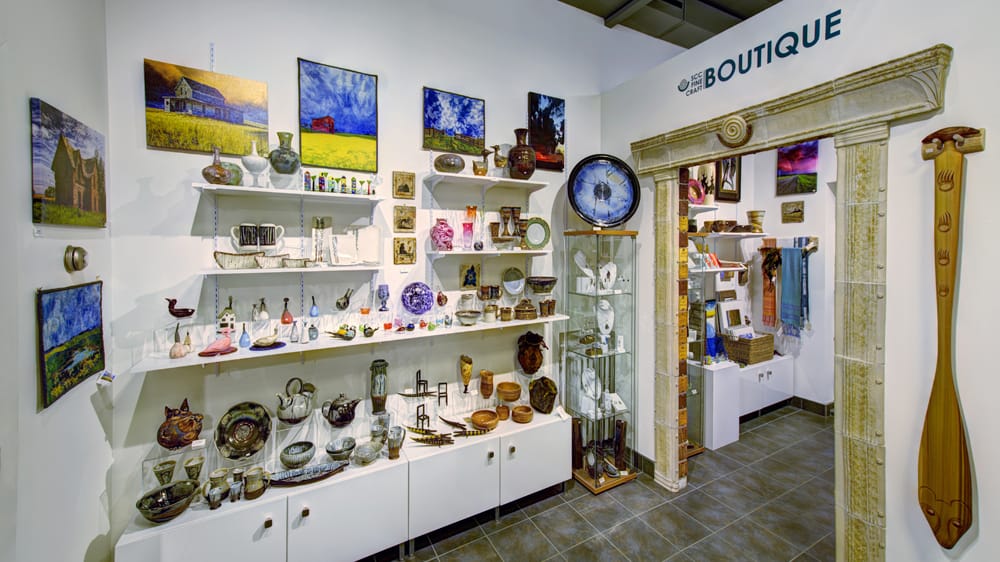 SCC Gallery & Boutique Hours:
Monday – Saturday, 10 am – 5 pm
Closed: New Year's Day, Good Friday, Remembrance Day, Christmas Day, and Boxing Day.
The Saskatchewan Craft Council Fine Craft Boutique is a distinctive gallery gift shop offering the handmade work of over 80 Juried SCC Members. The Boutique is located within the SCC Gallery at 813 Broadway Avenue in Saskatoon. It features Fine Craft, one-of-a-kind pieces and hand crafted jewellery, fibre, wood, pottery, glass, photography, and visual art.
Gail Carlson
Oriol Dancer
Alison Philips
Deborah Potter
Judy Tryon
Houkje Wendt