Written by: Sydney Luther, Communications Assistant
Canadian artist Bonny Macnab is creating unique hand dyed silk scarves. Exquisite color, technique and beauty makes a breath taking piece of art to wear.
Artist name: Bonny Macnab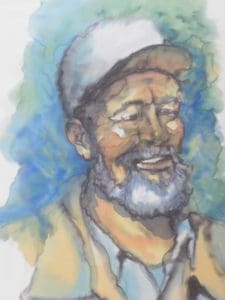 Business name: Bonny Macnab / Silk Artisan
Medium: Silk
Practicing since: 1980
Where to buy:
Henry's, Regina
Mackenzie Art Gallery, Regina
Red Lotus, Saskatoon
Lloydminster Cultural & Science Centre, Lloydminster
Allen Sapp Gallery, North Battleford
Empress Decor and Flooring, North Battleford
Western Development Museum, North Battleford
Black Spruce Gallery, Highway 2
Highlight Hair Studio, Turtleford
Paradise Hill Ranch & Western Wear, Paradise Hill
Resort at Cypress Hills, Cypress Hills
Art Process
Once I have an idea inspired by people/places/things… I stretch my piece of silk on a frame. Draw it out. Use gutta, cold wax, spray starch, whatever technique I have learned over the years to get the feeling I want. I use layers of dye, alcohol and water. I usually steam the piece for three hours to set the design.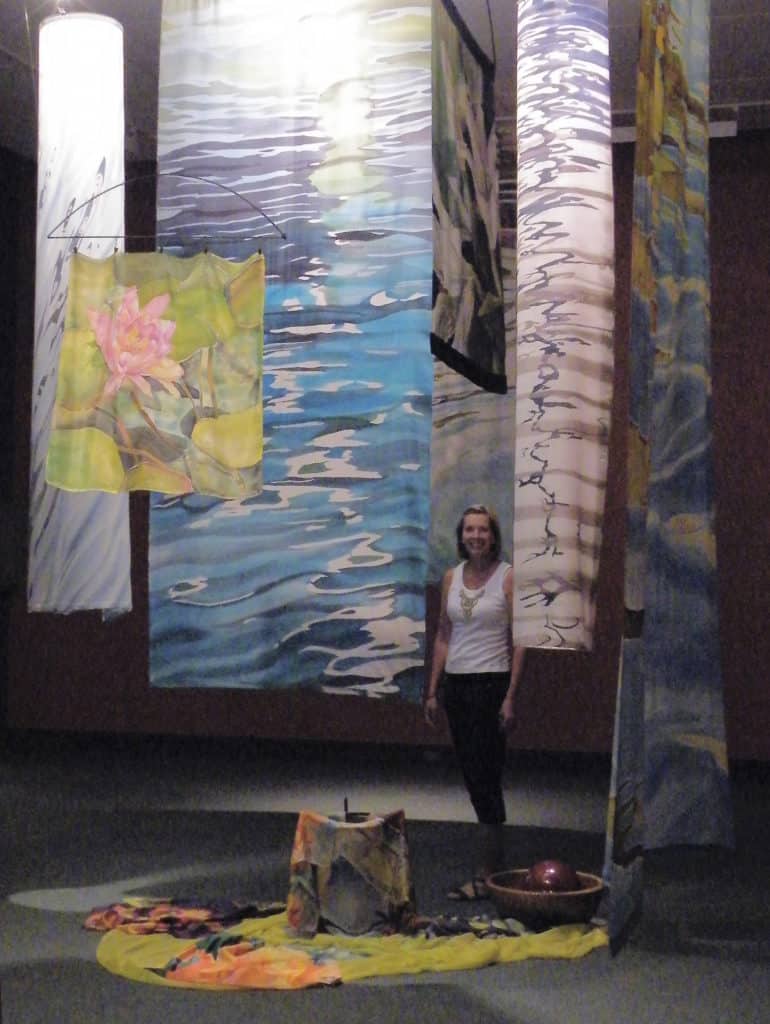 Artist Statement
Everywhere I see beauty and emotion "in" the untold story. My intention with my art is to add interest to the "normal" with shape color and brush stroke. Silk adds a third dimension, as well as movement to my work.
Art is my prayer, between me, the earth and the viewer.
My hope is the viewer gets addicted to my curiosity of what is "in" life, and add to the extraordinary pleasure of why I create.
I have sent you images of three different pieces. Most interesting and exciting about working with silk is the flow of the dye and how it travels through the image, I can make the image as tight as I want or loose. Silk is like wearing a warm breath of air. The movement of silk give the pieces another dimension.