Submitted by: Tracey Hanson, Saskatoon Public Library
The Artist's Guide to Selling Work
by Annabelle Ruston
706.88 RUST – Frances Morrison Fine Arts Library in Saskatoon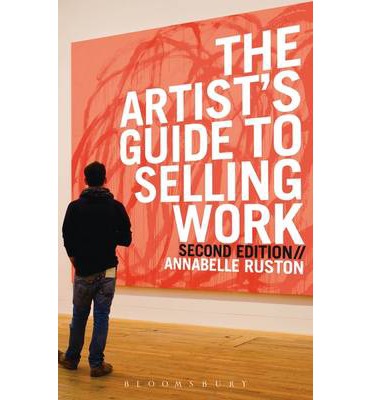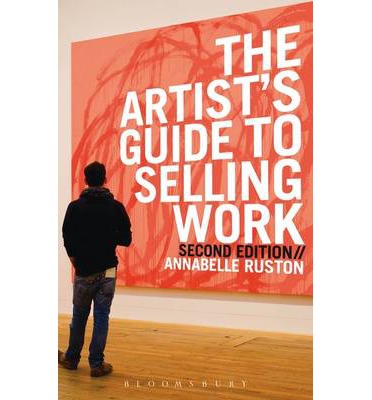 There are many talented artists in the world. But putting yourself and your work out there as something for people to buy or show in galleries puts the artist as running their own business. Several people find it difficult to figure out what needs to be done to sell their work. Maybe you are starting out and need an idea of how to approach sales. Or maybe you are a seasoned professional who is looking at exploring new venues for their work. Annabelle Ruston breaks the process down in specific steps to help the artist. The main differences between the first and second editions is that there is more emphasis placed on digital technology and social media.
The chapters are categorized into specific topics with well laid out subtopics. They help to guide the artist through the various areas.
There are chapters to help with the business side of being an artist. Some of the helpful chapters describe record keeping and marketing. There is also information on the different types of art business, selecting the right business to approach and how businesses find artists.
The book also explains how to approach galleries and helps the artist decide on the best pieces to include in your portfolio. It can be difficult to decide what price to put on artwork considering the time and hard work the artist has dedicated to their piece. Chapter 6 focuses on how to price their original work.
There are also chapters on the terms and conditions between the artists and galleries and selling direct. The artist can also learn how to make their exhibitions work better including how to display their work and the importance of advertising and publicity. They may wish to make pre-show contacts and encourage them to come to their show.
The artist may want to hire an agent. A good agent will help further the artist's career, but bad publicity can be very damaging to the artist. There is information on the different types of agents, how to find agents, and their commission rates.
The author also explains copyright and reproduction rights. There is also information about working with publishers and licensing work. Further, there are chapters that focus on the contracts between the artist and publishers or licensees and printing your own work. This informative book is completed with 7 case studies to give the artist examples to use as guidelines.
This small book is easy to flip through to the sections of interest. The contents and index pages direct you to where you need to go. So whether you want to check up on one or two points, or want to work through the whole book, it is approachable and accessible.