My favorite part of Dimensions is seeing all the entries laid out before the jurying begins. It is amazing, beautiful and entirely overwhelming. As you may know, the jurors carried the responsibility of choosing only 35 works out of all those submitted. This year there were exactly 202 pieces entered for the jurors' consideration. I kept this in mind as I did my first loop around the room and found myself feeling rather sorry for them. Not just because there were so many entries – mostly because so many of the entries were so incredibly exquisite. How, I thought, would they manage to whittle their selection down to
only
35?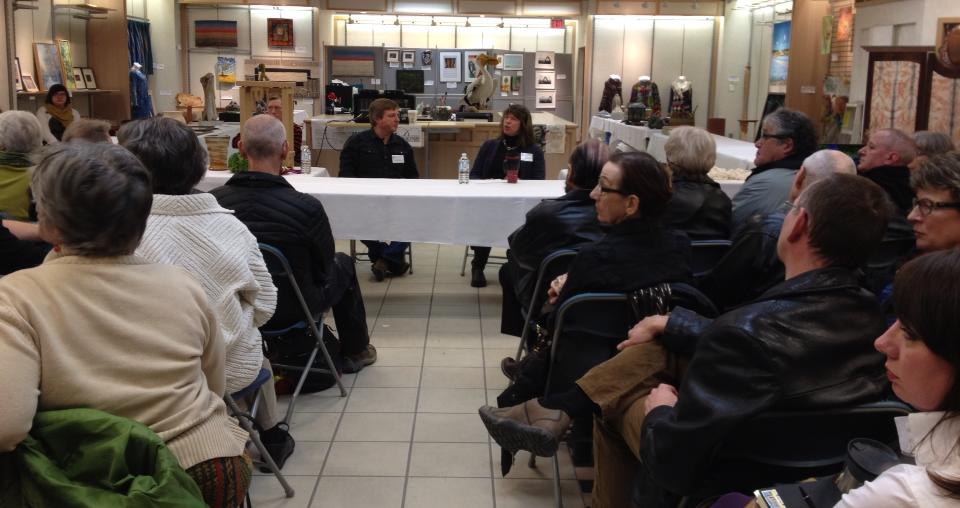 Dimensions Jurors Michael Hosaluk and Susan Rankin at the Public Critique in April
We know that they did, and Dimensions 2013 will open at the MacKenzie Art Gallery in Regina, Saturday, May 4th and exhibit until August 25th, before the show begins touring across Saskatchewan and Canada.

Prior to the jurors' selection, I filled out the "Choose Your own Dimensions" form along with dozens of other SCC members and the general public during the open house. I wasn't looking at the work with the same set of eyes required by a juror or to bear that awesome responsibility. I was free to choose based on my personal taste/aesthetic and have fun.
Of course, the SCC doesn't do this exercise just for fun. We've taken all the information collected from all the "Choose Your Own Dimensions" forms, to discover what Dimensions might have looked like if the jurying were up to you!
First of all, the public version of Dimensions would only have 24 pieces of artwork. This is because after the first 24, the votes for the rest were too scattered to determine the remainder of the show. Votes for the last 11 spots were evenly distributed over 40 pieces!
Of the 24 chosen, one piece was the clear favorite. This was "Leopard's Last Leap", a felted sculpture of a Pelican with a leopard frog caught in its bill by Prud'Homme fibre artist Heike Fink. Although Heike did have a piece chosen by the juror's for Dimensions, it wasn't the pelican – rather, the juror's chose her other entry, "Cornucopia".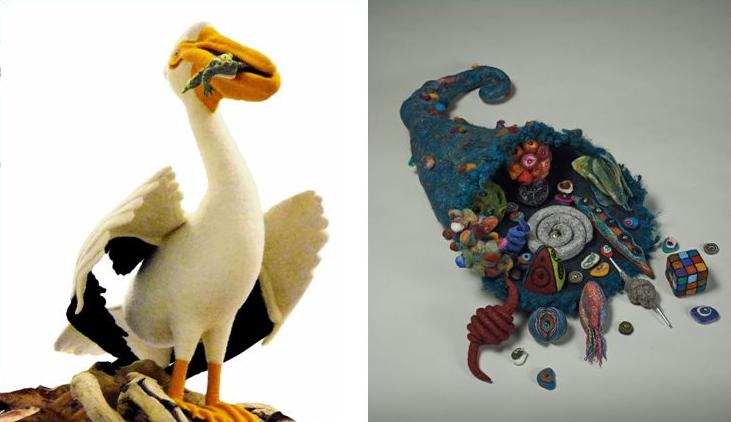 Left: Leopard's Last Leap (photo courtesy of the artist)
Right: Cornucopia (photo courtesy of Grant Kernan, AK Photos)
The public and the jurors agreed on 7 pieces in total (all photos below courtesy of AK Photos)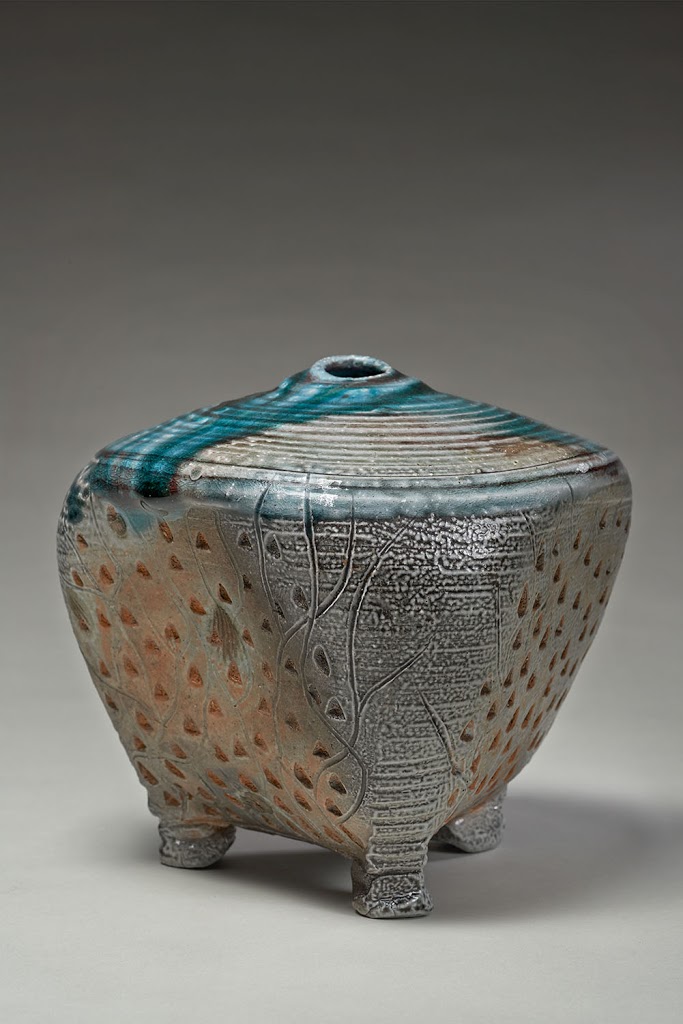 Mel Bolen
Evidence
Monique Martin & Cathryn Miller
The Legend of the Red Thread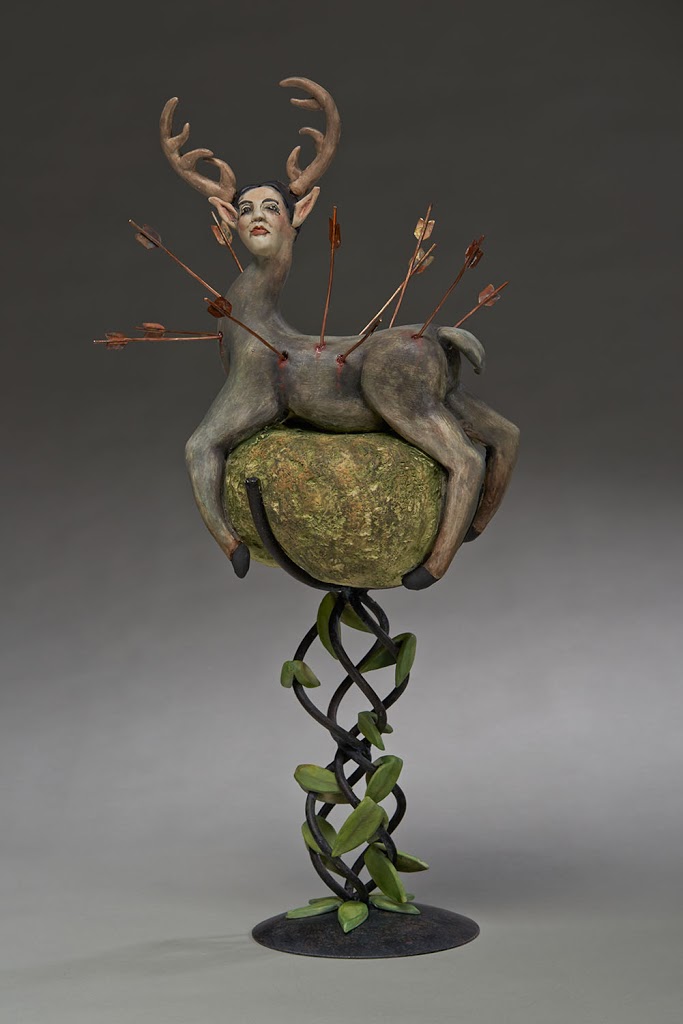 Deborah Potter
Little Deer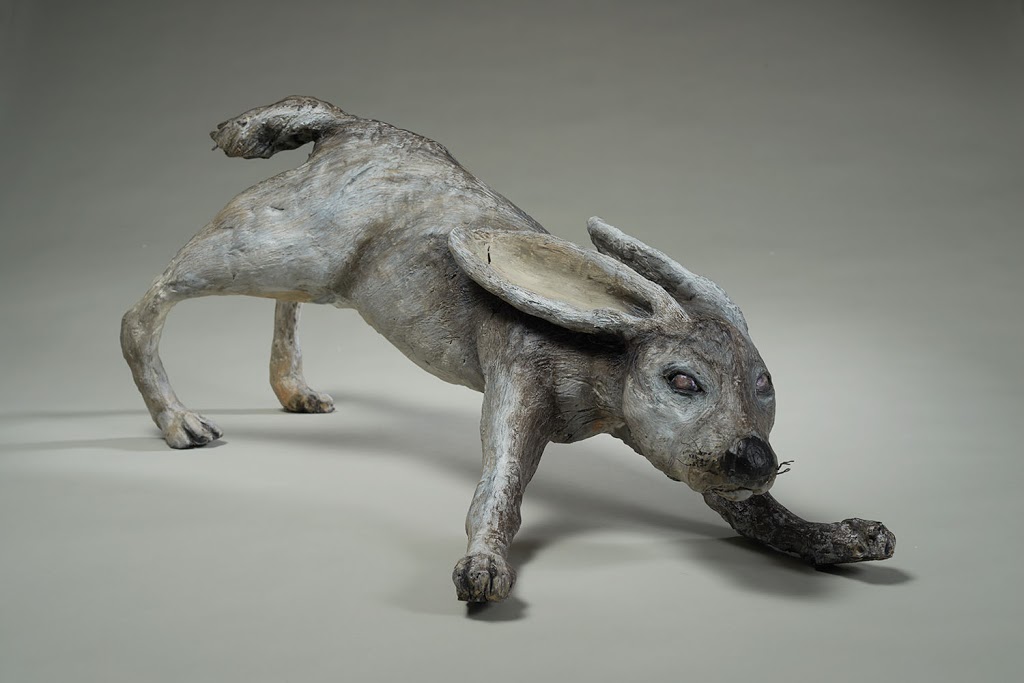 Anita Rocamora
Last Headlight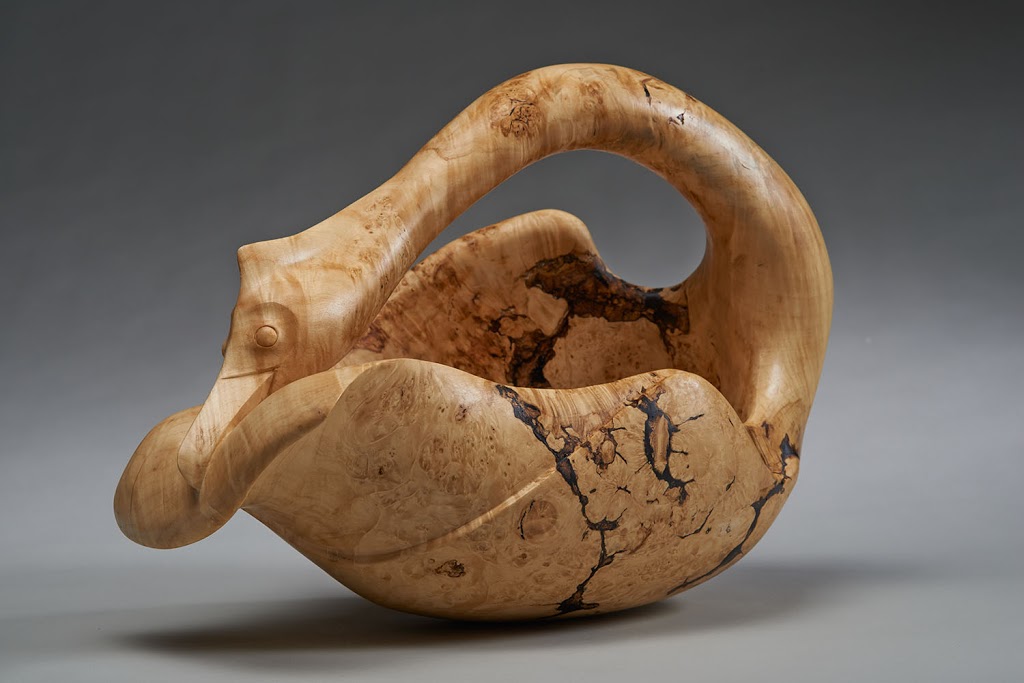 Jaime Russell
Rocking Cormorant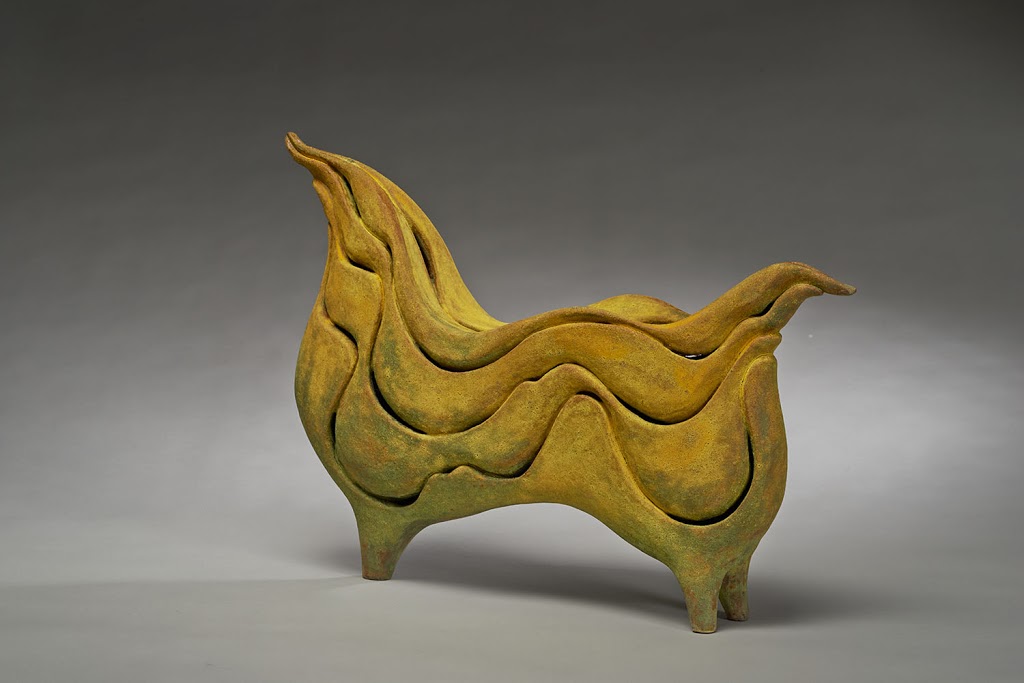 Paula Cooley
Undulatio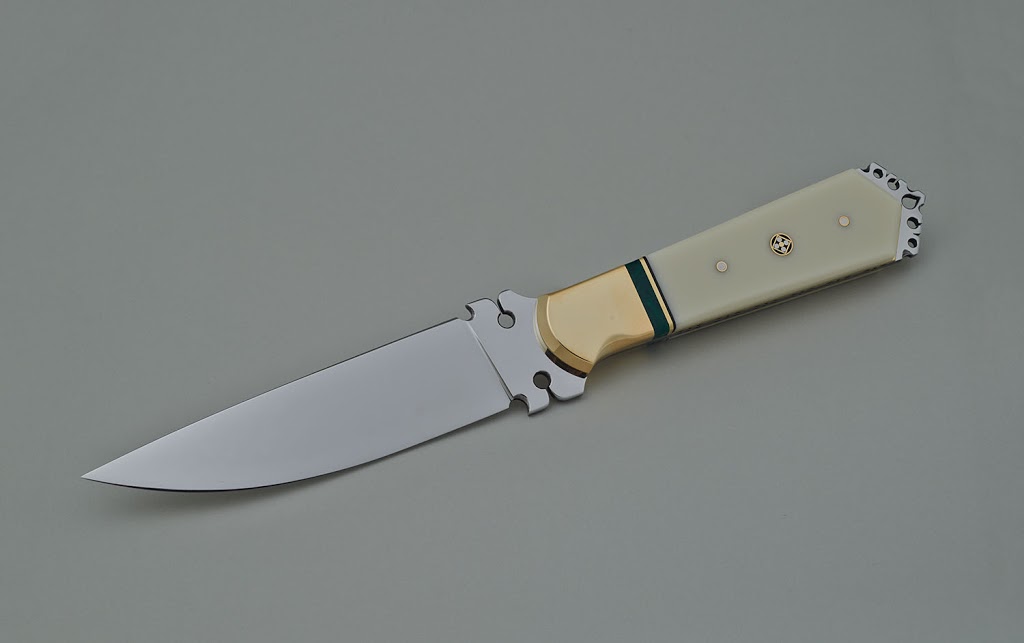 Gary Greer
The Duke of Earl