Submitted by: Vivian Orr, Communications and Publications Coordinator
In a creative drought? Feeling inspiration challenged?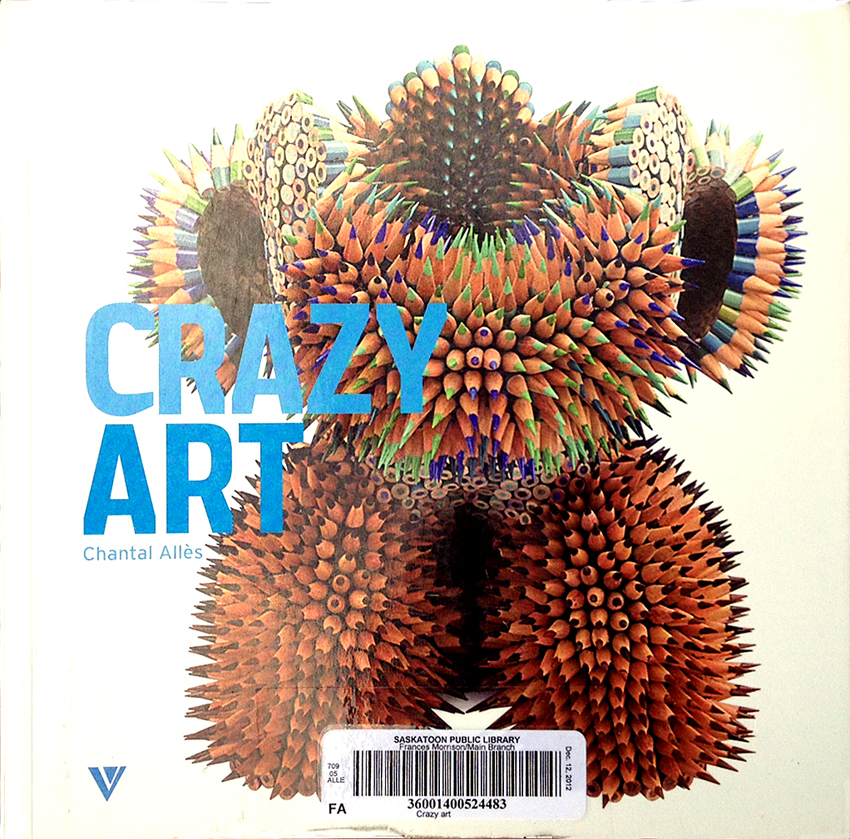 CRAZY ART blows away preconceived ideas about what constitutes "art" and demonstrates creativity, imagination and craftsmanship are not the sole domain of the painter, sculptor or photographer.
Filled with amazing photos and short write-ups on the artists and their works, you will flip through a wonderland of balloon creatures (Jason Hackenweth), Lego constructs (Nathan Sawaya), camouflage (Emma Hack) and illusion (John Pugh).
See works that range from delicate carved pencil tips (Dalton Ghetti) to monumental underwater sculptures (Jason de Caires Taylor). Jaw dropping pavement art (Kurt Wenner) and stunning recycled plastic sculptures (Aurora Robson) are featured next to SOOO NOT politically correct tattooed pigs (Wim Delvoye) and disturbing performance art involving raw meat (Zhang Huan).
Inspired by fantasy landscapes (Carl Warner), creatures which walk across landscapes (Theo Jansen) or paper cityscapes (Jeff Nishinaka) you will find all that and more in CRAZY ART. It is a fun, fast and fascinating summer read!
Published by Vivays Publishing in 2011. ISBN 978-1-908126-08-5