Submitted by: Maia Stark, Gallery Assistant
Enamel application is a method of decoration which has been practiced since ancient times, across various cultures and geographies. Although the exact origins of this process are unknown, excavations on Cyprus in the 1950s found cloisonné enameled jewelry which date from the 13th and 11th century BC; as well, other techniques of enamel applications can reach back as far as the 5th century BC! (
AJU
)
Enamels have been applied to stone, pottery, jewelry, and other surfaces throughout Greece, Scotland, Ireland, Asia, and the Middle East (
Wikipedia
). The process of enameling is, at its simplest, a decoration technique in which glass of a certain composition is fused to an underlying metal. This style of adorning jewelry, in particular, allowed for colour and vibrancy in jewelry without the use of gemstones—stones which were either inaccessible economically or geographically. While enameling jewelry may have begun or been popular as an alternative to gemstones, enamel in jewelry came into its own in Europe and North America during the Neo-renaissance and Art Nouveau periods (
AJU
). Some of the most beautiful and creative examples of enamel jewelry come from these periods.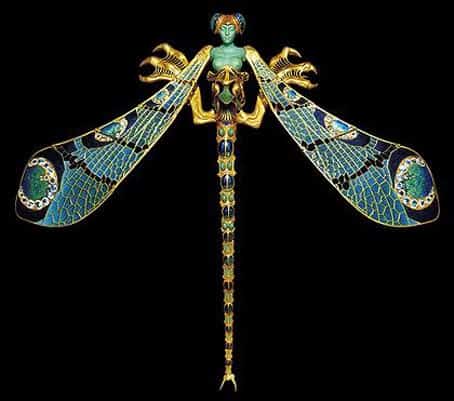 Rene Lalique, Art Nouveau Plique-à-Jour Dragonfly Brooch,
Lang Antiques
.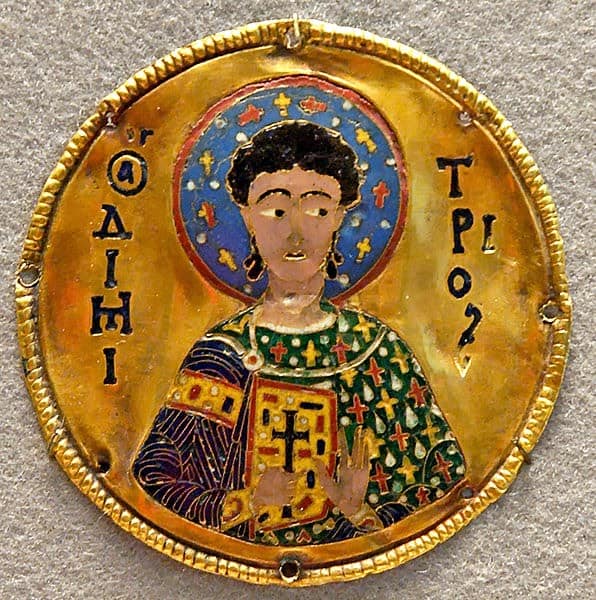 Cloisonné enamel plaque, Byzantine Empire,
ca. 1100,
Wikipedia
.
Contemporary artists, however, work in a wider range of textures and design. Deborah Potter, a professional craftsperson with the SCC, creates one of kind pendants with enamel processes.
Enamel pendant by Deborah Potter
The above image of a pendant made by Deborah Potter captures her organic use of texture, colour, and design. There are many various techniques of enameling, such as Cloisonné, Champlevé, Peinture sur émail, Émail en ronde bosse, Guilloché, and so on. These techniques can vary greatly or slightly from each other, though they all have the same basic steps in common.
Enamel, as a material in itself, is a type of
allochromatic
glass that consists usually of quartz sand, iron oxide, potassium oxide (potash) and borax (
AJU
). Melting these components together, firing at temperatures between 700 and 900 degrees Celsius, creates what is referred to as a "fondant," or "flux:" a transparent and colourless (though slightly blue/green) glass. The addition of different metal oxides or chlorides establishes the variety of colour in the fondant, which is eventually applied onto a clean metal, typically gold, silver or copper alloys (
AJU
). After the fondant has dried, the piece needs to be fired again in a furnace or kiln. Placing the enamel piece back into the kiln or furnace helps the piece gain a vitreous lustre, a favoured characteristic of enamel work, though the artist could polish the piece by hand for a more controlled, flat look.
For an in-person look at Deborah Potter's enamel jewelry, come by the SCC Fine Craft Boutique, located in the Saskatchewan Craft Council's Affinity Gallery at 813 Broadway Avenue, Saskatoon, SK.