Submitted by: Stephanie Canning, Exhibitions and Education Coordinator
Every Thursday night, for the past 30 years, the Scottsdale Arts District holds an ArtWalk from 7 – 9 pm. The many galleries in the Arts District open their doors to the public and free trolleys and horse drawn carriages are available to transport people throughout the District.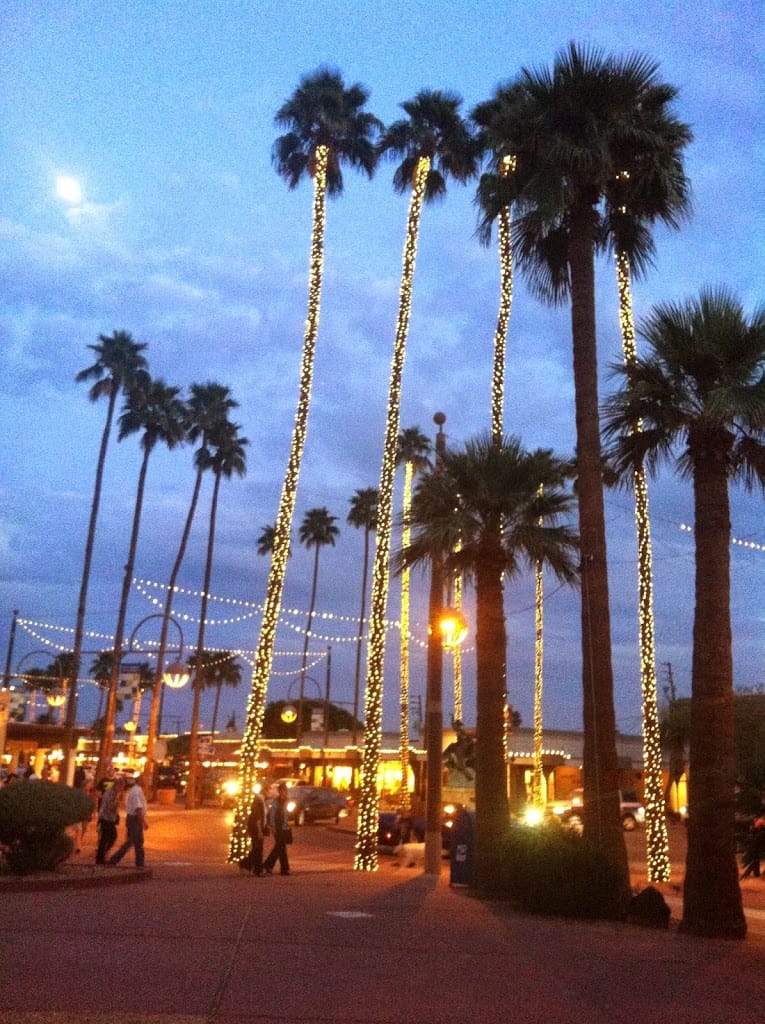 The trees outside the gallery along Main Street are lit up with twinkle lights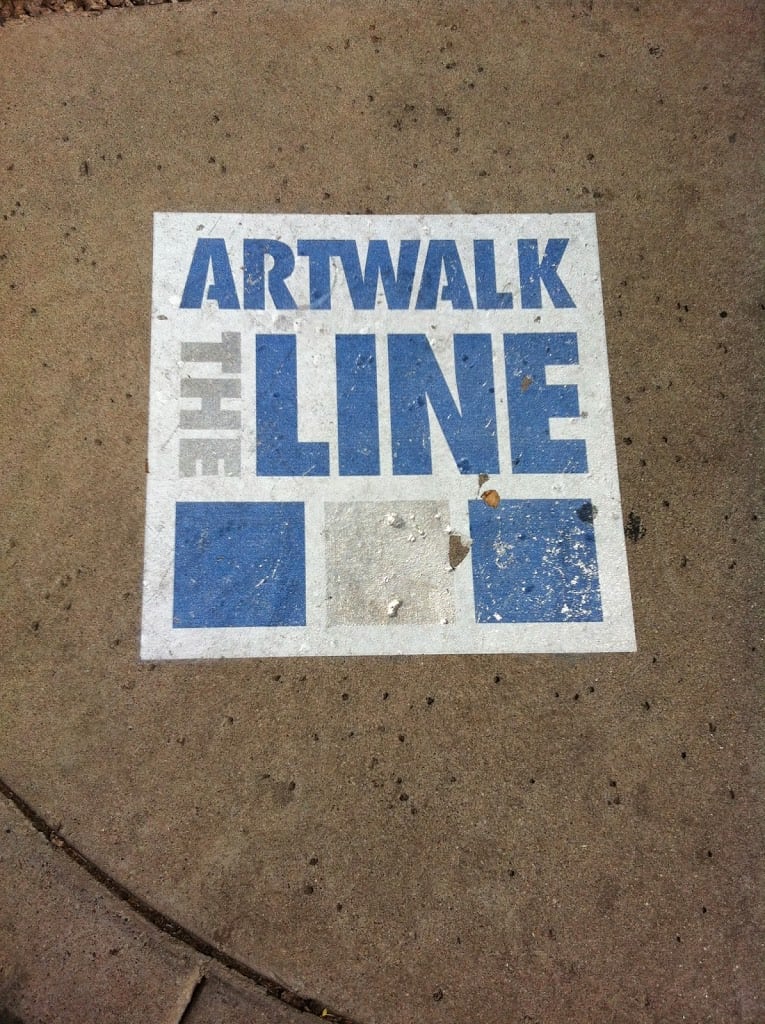 ArtWalk logos are on the sidewalk throughout the Arts District
The Saskatchewan Art Show and Gallery held its opening reception during the March 12 ArtWalk. The response of the exhibition from the public during the opening reception was overwhelmingly positive.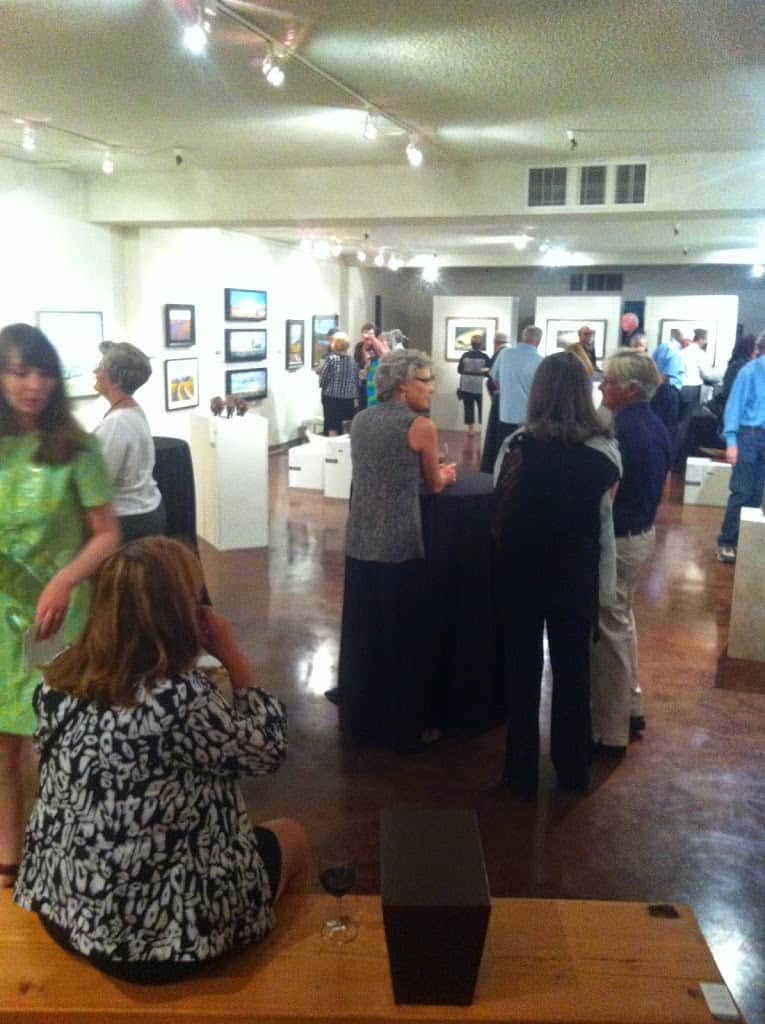 Lots of people enjoying the reception early in the evening
Over 200 were in attendance throughout the evening. Refreshments were provided from Arcadia Farms, a charming local and organic market and bakery located in Old Town Scottsdale. Regina's own Belle Plaine serenaded the crowd, and drew people into the gallery with her beautiful music.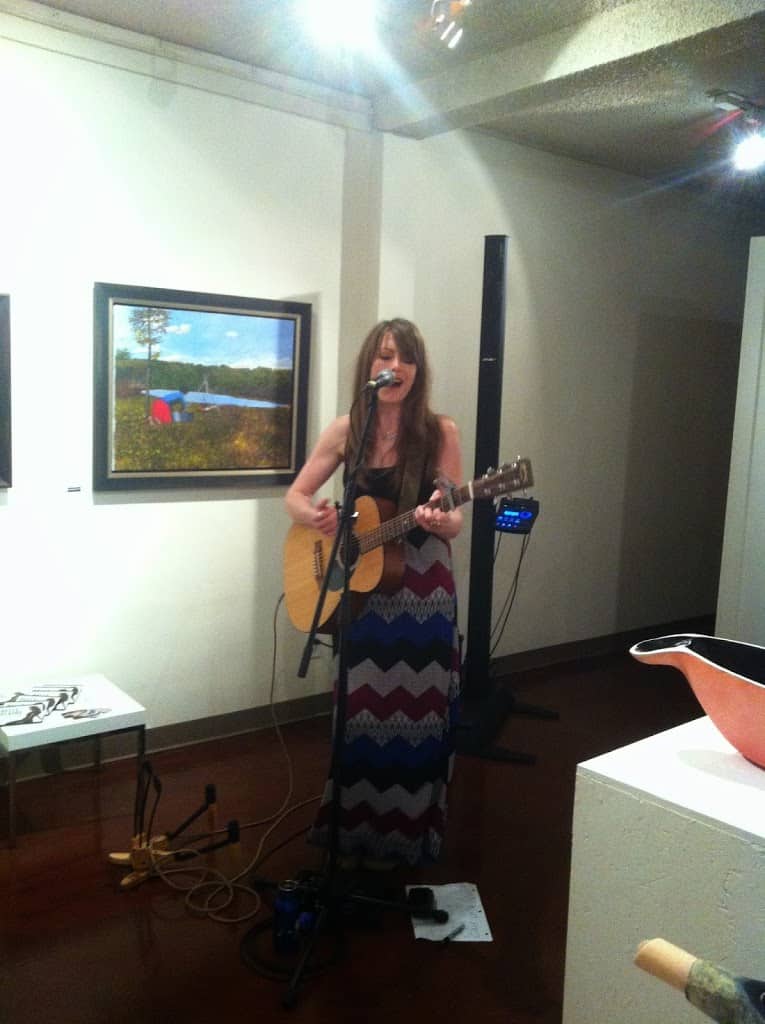 Belle Plaine performing a lovely solo set
Visitors to the gallery were very enthusiastic; I overheard comments such as "That was the best reception I have ever been to" to "That was the best brownie I've ever had!" One patron in particular commented that she has been attending ArtWalks and visiting the galleries in the Arts District for many years and the work in the Saskatchewan Gallery was the freshest work that she has seen in a long time. Many people commented as well that they wished the gallery would be there for longer than the 3 weeks. Many locals, tourists, happy Canadians, and Saskatchewan expats visited the gallery that evening. Saskatchewan art and music, and local food were enjoyed and praised by all who attended.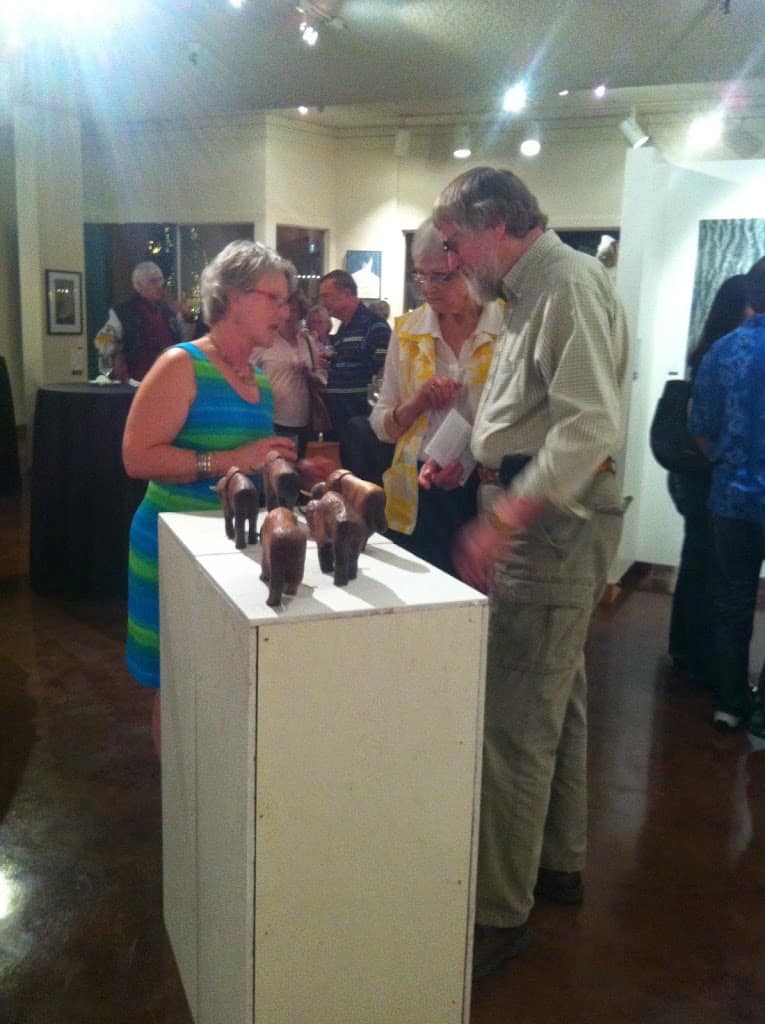 June Jacobs speaking with some gallery visitors about Paul Laponite's hand carved Buffalo
Gallery visitors enjoying the wine and refreshments
For more photos of the work in the Saskatchewan Gallery visit Saskatchewan Art – SPAGA's Facebook page.