Submitted by: Sydney Luther, Gallery Assistant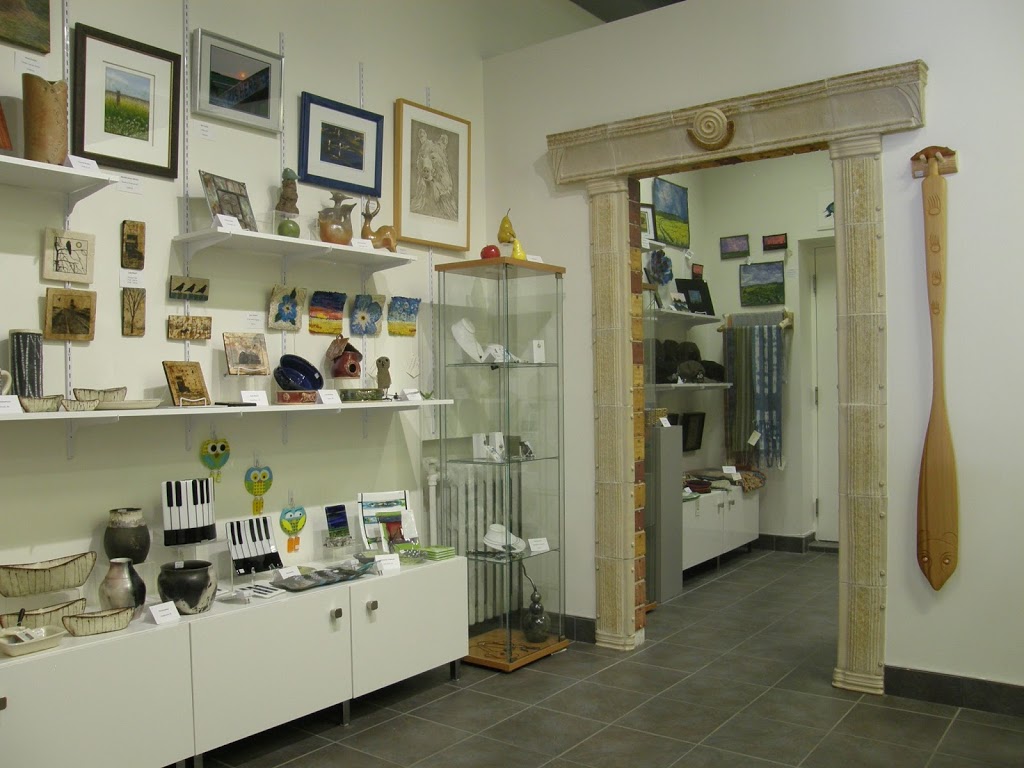 Welcome to the SCC Fine Craft Boutique!
The staff at the Saskatchewan Craft Council is extremely excited about the opening of our brand new SCC Fine Craft Boutique located in Affinity Gallery! The Boutique features pieces from over fifty Juried members of the SCC who have created a wide range of giftware and smaller handmade pieces. These include jewellery, wall pieces, small sculptures and carvings, hats, scarves, dishes, trinket boxes, magnets, and even some hand sewn postcards! Our aim is to mainly feature pieces in the price range of $20 to $120, but we have some small pieces as priced as low as $5 and a few select larger pieces worth upwards of $800. Our hope is to make Fine Craft accessible to people on any budget.
We were able to open to boutique with the help of the Saskatchewan Arts Board Transition Fund Grant that we received earlier this year. Our Executive Director, Sherry Luther began to invite artists to have their pieces featured in the Boutique in early May. After several weeks of hard work gathering inventory, labeling pieces, figuring out a new POS and inventory system, painting the walls, and setting up shelving, our staff was proud to open the boutique on Saturday, June 22!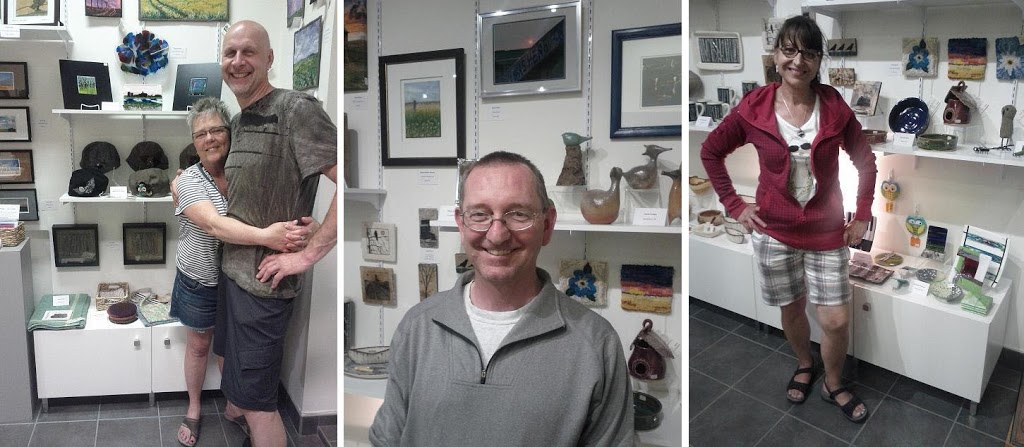 A few of the Artists with work in the Boutique stopped by opening day! Of course, we had to get a picture of them beside their work.
L-R: Elizabeth & Bob Miller (glass), Ron Cooley (photography), Kimberley Dickinson (glass)
So far, the SCC Fine Craft Boutique has been very well received by the public, with many exclamations of excitement and awe from guests. This past week alone we had visitors from all over Canada, and some tourists from New Zealand and Norway stop by to take a peek at the Boutique inventory. Long time SCC visitors were equally excited; some mentioning that they wished the Boutique had opened years ago.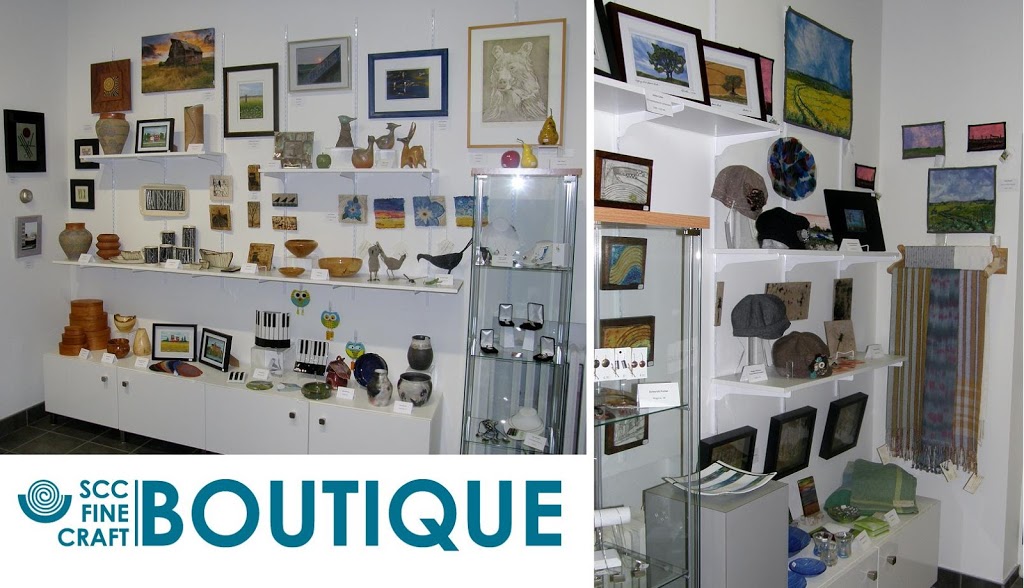 I put up posters on Broadway Avenue and in downtown Saskatoon, advertising our new Boutique; the full advertising campaign will begin in July with newspaper and radio ads. Every single SCC staff member (and a dedicated spouse/volunteer) has worked tirelessly in the last month to get the Boutique up and running. We are still in the process of receiving inventory from some members, and we hope to rotate the inventory often. We have a small space and many amazing artists we hope to feature in the near future!
Artists currently at the Boutique:
| | | | |
| --- | --- | --- | --- |
| | | Tammy Bryant | Gail Carlson |
| | | Elizabeth Cuming | |
| | | | |
| | Louisa Ferguson | | |
| Kaija Sanelma Harris | | | |
| | | | |
| | | | |
| | | Bob & Elisabeth Miller | |
| | | | |
| | Alison Philips | | Deborah Potter |
| | | | |
| | | | |
Artists with work arriving in July:
Stephanie Canning, Bonnie Houston, Ken Wilkinson, Judy Tryon, Melody Armstrong and Irene Tillusz
Please come visit our gallery and brand new Boutique at 813 Broadway Avenue in Saskatoon. We are open 10am-5pm Monday through Saturday and we're open late on Thursday until 8pm. We are closed Sundays.