Taking place from July 25th to August 1st, the Emma International Collaboration is an unstructured, creative collaboration between invited artists from all over the world. Affectionately known as "Emma," this biennial week-long residency takes place at the Ness Creek Festival Site in Northern Saskatchewan. Artists at various stages of their careers are challenged to step outside their usual art practice to explore medium, technique, and subject matter through hands on collaboration and exciting creative exchange.
Aimie Botelho
What is your current area of artistic interest?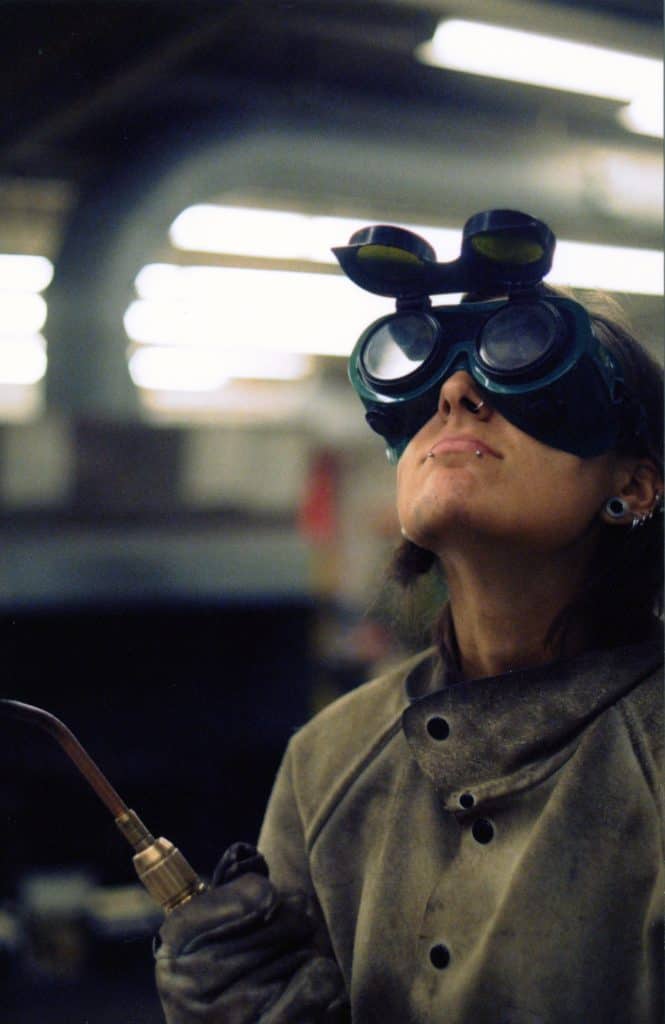 I am interested in creating distortions of everyday objects – things that are at once familiar and strange. Though these reimaginings are often about something I take seriously, they present as lighthearted or silly; which is perhaps my way of lightening what I find heavy. One dominant theme is overconsumption and how the cheapening of everyday objects affects our relationship with the material world. I am concerned about the ensuing detachment and dissatisfaction that excess causes. I have found that forged steel lends itself well to recreating many objects in our world, particularly those that are that are seemingly static and utilitarian.
What is an an interesting or surprising aspect of yourself as an artist?
I have a collection of finger and toenails. Maybe it wouldn't be so gross if I actually had a solid plan for what I wanted to do with them.
If you could have an artistic super power, what would it be?
To be temporarily invisible so that I could place artwork in public places illegally but safely.
What is the biggest thrill for you as an Emma participant?
This is my first time participating in an EMMA event. What I am most excited about is getting the opportunity to peek into other people's ways of working – both the material and thought processes. I'm also very interested in why people make stuff to begin with. Being a maker is a bit of a mad endeavor, so I think that hearing other people's reasoning will be enlightening.
Emma Art Auctions
Ness Creek
WHEN: Wednesday, August 1

Live & Silent Auction: 4 – 7 pm

WHERE: Ness Creek Festival Site, east of Big River, SK
Saskatoon
WHEN: Thursday, August 2

Silent Auction: 5 pm
Live Auction: 7 pm

WHERE: Holy Family Cathedral, 123 Nelson Road, Saskatoon, SK
These live and silent art auctions take place at the end of Emma at the site and in Saskatoon. The auctions are fun, free, and open to the public. This could be the beginning of your art collection! See what artistic magic occurred at the week-long collaboration! Bid on sculptures, paintings, furnishings, jewellery, and wearable art created by more than 80 international, national, and local artists. Proceeds help fund the next Emma.
The Saskatoon auction will feature food by Fresh Dish Catering and a musical performance by Saskatoon local Ellen Froese.