Written by: Ashley Britz, Curatorial Research Assistant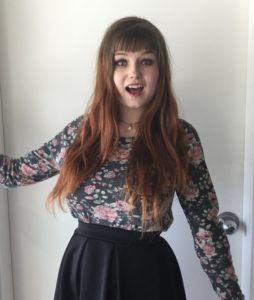 My first taste of art began the moment I was able to hold a pencil. From that day onward, I was always drawing, painting, and colouring (sometimes on my parent's walls… it's a common saying that art that pushes boundaries is the most valuable of art, right?) During high school, I advanced myself into the craft of stained glass art. I achieved this by obtaining a job under the mentorship of Elaina Adams at her Humboldt-based studio Prairie Glass. Elaina is also one of the members of the Saskatchewan Craft Council, and creates beautiful stained glass masterpieces.
As I worked on completing a degree in Education at the University of Saskatchewan, I furthered my artistic prowess by creating digital graphics for The Sheaf student newspaper and teaching art classes to my students during my practicum. In the fall, I plan to further my educational and artistic experience by pursuing a full-time internship in which I will be teaching English and Visual Arts courses to high school students. My big "art" dreams are to eventually have a studio space of my own in which I can practice stained glass art, and to facilitate and work with high school art courses that focus on graphic art and stained glass art.
I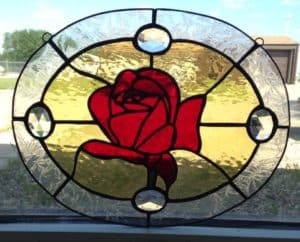 am honoured to say that I was recently hired at the Saskatchewan Craft Council as a Curatorial Research Assistant during the summer. I will be focusing on assisting with the current exhibition, Dimensions, as well as completing research and other duties. One of my big future projects will be researching information for our future exhibition Prairie Woven, which will be featured in our gallery September 16th to October 28th. I look forward to not only working with this wonderful organization, but to be surrounded by inspiring and creative people!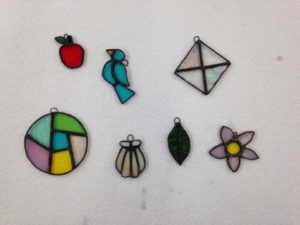 If you have any questions or wish to contact me, feel free to send me an email at scc.research@sasktel.net, or call me at 306-653-3616 ext 9 ext 1. My office hours are usually 9:30am – 1:00pm and 1:30pm – 4:30pm Monday to Friday. Thank you for reading, and have a great day!