Vol 13, No 3, Fall 1988
The Saskatchewan Arts Board is celebrating the organizations 65th Anniversary in 2013. Support from the SAB was fundamental in the creation of the Saskatchewan Craft Council, in helping the SCC secure funding in the early days and continuing to support funding for the SCC, and in recognizing craft as an art form.
Long before the SCC was officially ratified in 1975, the Handicraft Committee of the Saskatchewan Arts Board had been organizing craft markets, juried touring exhibitions, workshops and artists in residence programs.
In the Fall of 1988, the late Jane Turnbull Evans submitted Part 1 of a 3 part series in The Craft Factor "Championing the Crafts: The Role of the Saskatchewan Arts Board in The Development of Crafts – The First Ten Years"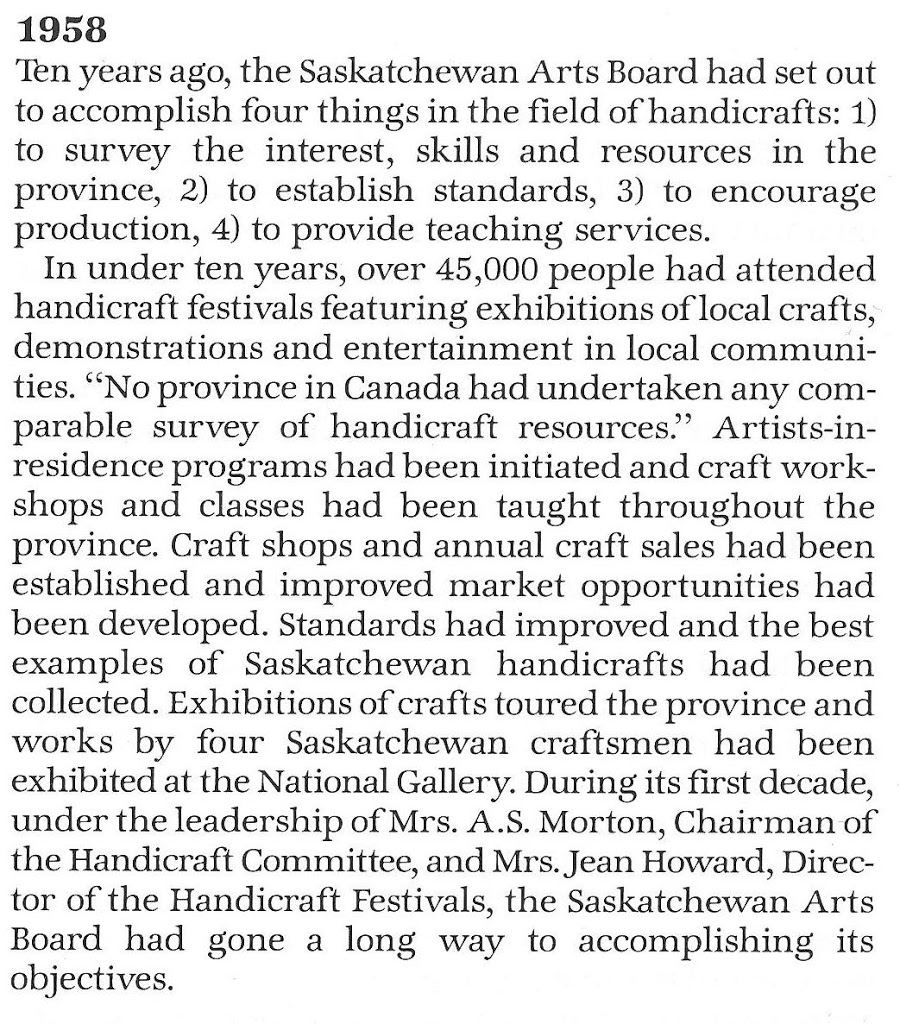 Excerpt from Part 1 of "Championing the Crafts" Vol 13, No 3 – Fall 1988
Upcoming related posts:
Championing the Crafts Part 2 (June 5, 2013)
Championing the Crafts Part 3 (June 12, 2013)