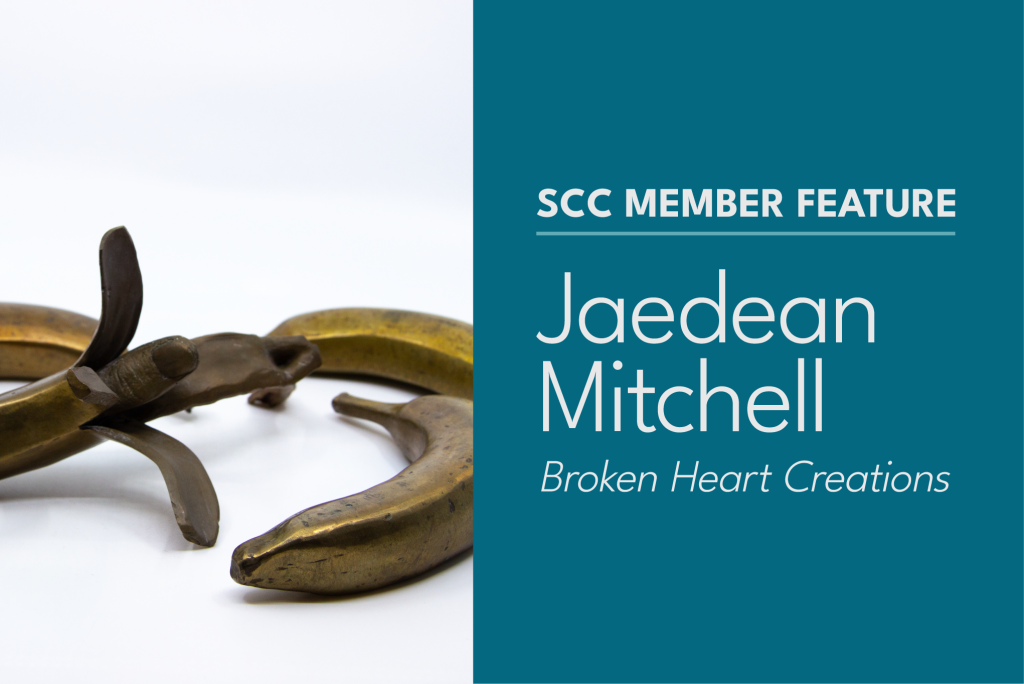 Interview with Jaedean
Mitchell
Introduction by SCC staff
Jaedean lives and works from home studio in Weldon, SK. Mitchell's artful journey began late in life, and a fire in her soul was lit. Her passion for learning all art forms started off with classes in drawing, stained glass, porcelain dolls, silversmithing and painting. The Ceramics Diploma from SIAST allowed Jaedean to discover clay in various ways. Exploration of different materials and methods of interpreting led Mitchell to combine steel, clay, bronze and glass in interesting ways.
What kind of artwork do you create and what first drew you to your medium?
I create beautiful, emotional pieces inspired by curiosity. After creating in steel, clay and bronze I moved into stained glass suncatchers and window panels.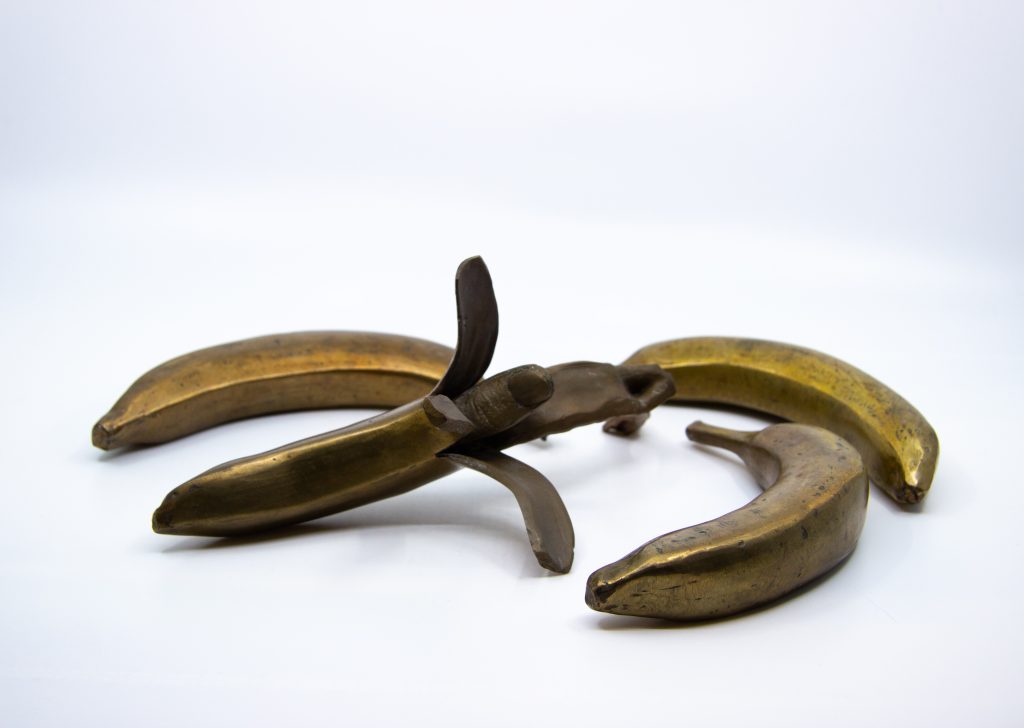 I look at other artist's creations.
What first drew you to your medium?
As a child I have always loved the church windows, the way that light illuminates the piece and changes the mood of the piece is so beautiful.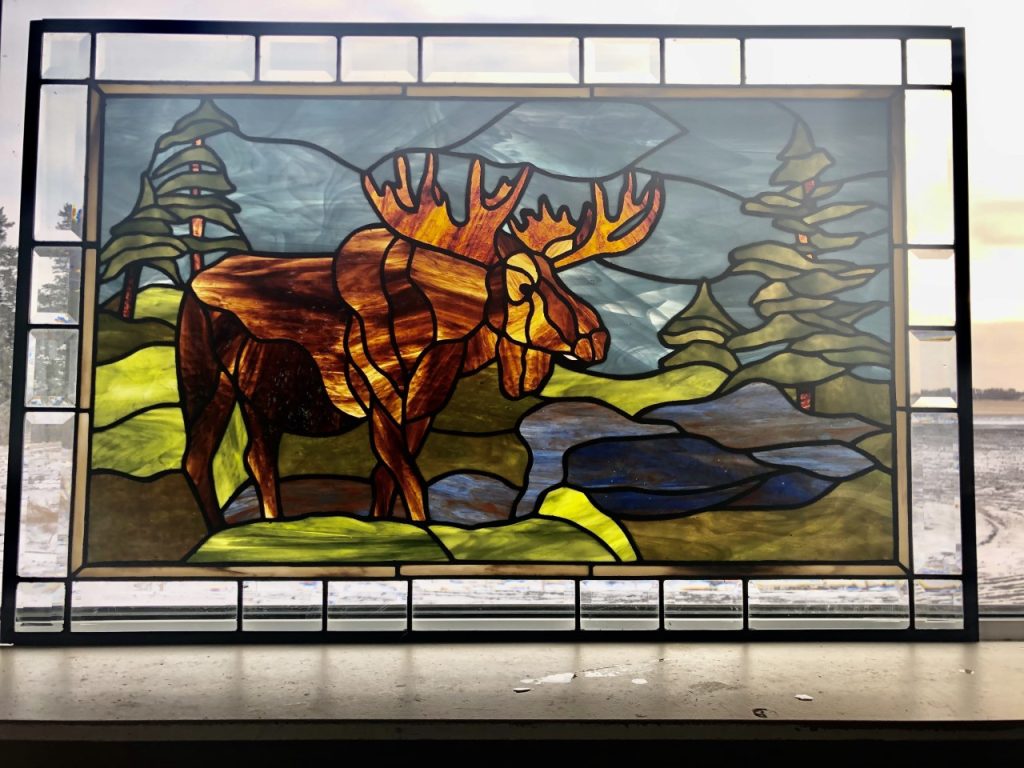 Where did you learn your craft?
I took a class in 1996 and was hooked. I have since purchased online master classes and read books and watch YouTube.
What is the inspiration behind your work?
Curiousity and a personal challenge. To create emotion in whatever medium I use.
What do you hope people will gain from interacting with your work?
I hope my pieces bring joy to them in their home.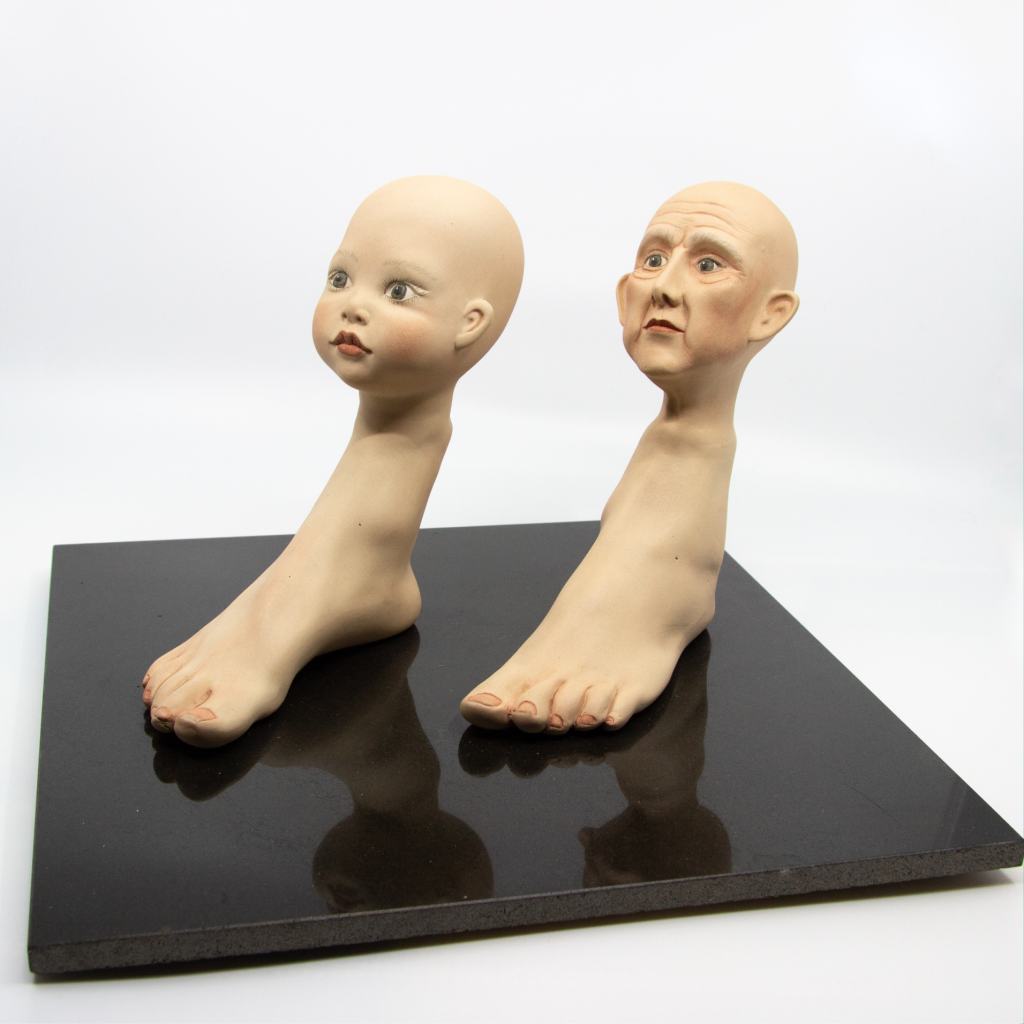 As We Come

How do you get through artist's block?
I look at other artist's creations.
Tell us a story about a particular piece.
My favorite piece is a 34″x24″ window panel of Aesop's Fable, which was inspired by the tragic loss of my two sons. The lion represents my youngest son who died at 18 and the mouse represents my oldest son who died at 6 1/2. Choosing and cutting this glass was a challenge. Some of the cuts were extremely difficult and at one point I struggled with running out of the main color so I held my breath for some of the cuts. This now hangs in my front window where I can smile everyday.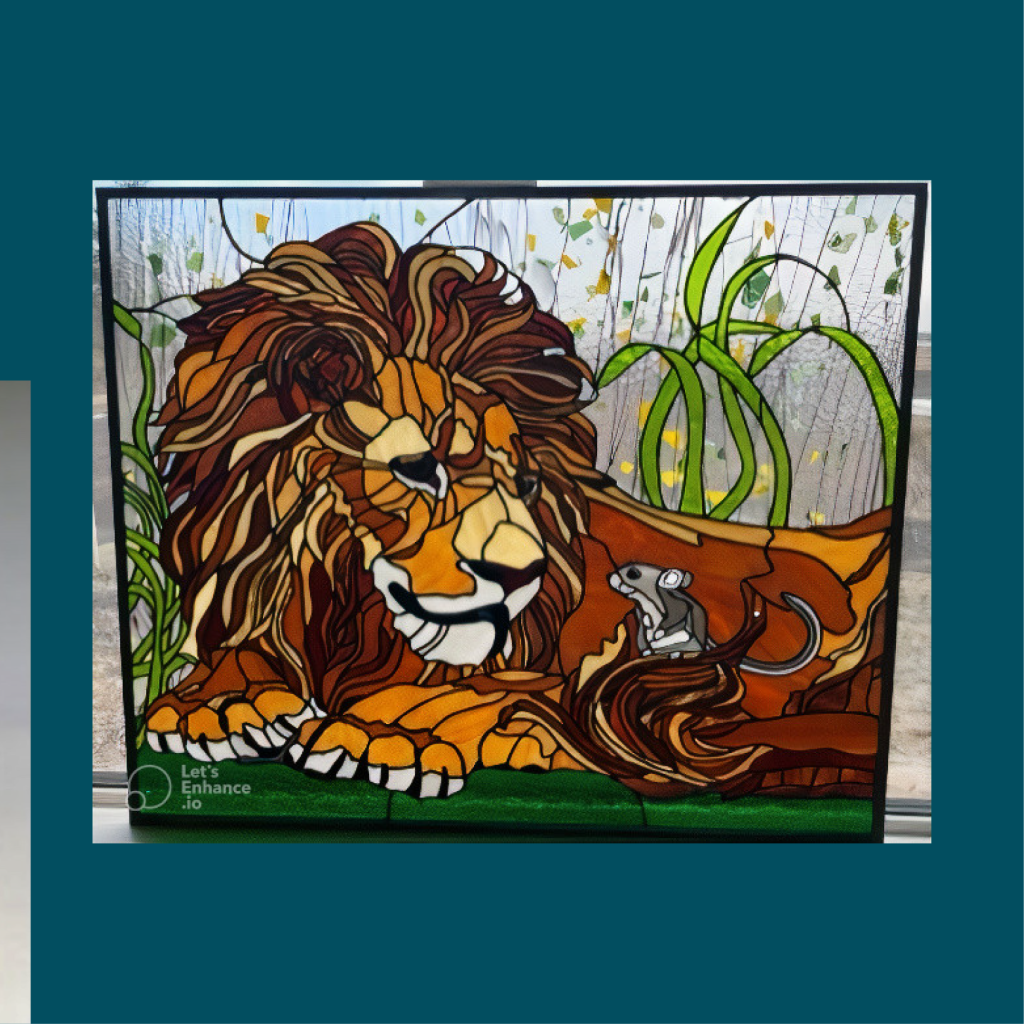 How has your art/craft practice changed over time?
I've always been crafty and in the 90's I had an opportunity to take a variety of art classes, including painted ceramics, porcelain dolls, a ceramics diploma and stained glass. After my first glass class I was hooked. I made suncatchers for 17 years and since have collected a crazy amount of glass. After 10 years in the corporate world, I retired and now have time for my art. I have a hard time choosing only one medium however, I've decided to focus on stained glass, improving my skills and learning new ones. I also upcycle glass plates into flowers, crushed glass for bee feeders and bottles for cheese platters.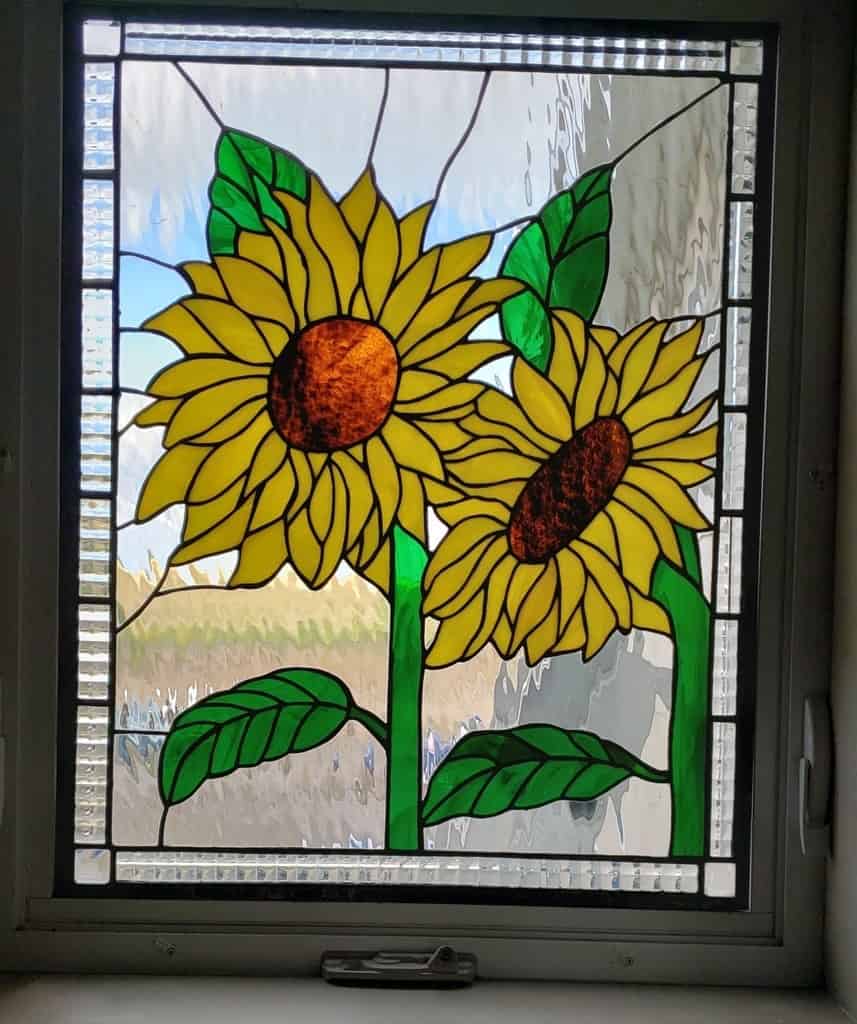 I'm working on a 28×22 stained glass window panel of a lake scene for a young couple.
What is your typical studio day routine?
After two cups of coffee and perusing Pinterest for inspiration, I unload my kiln, continue with my current projects or start a new one.