Written by: Melissa Goodchild, Fine Arts Assistant, Frances Morrison Central Library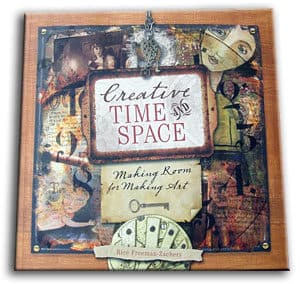 Author: Freeman-Zachery, Rice
Published: Cincinnati: North Light Books, 2010
Almost everyone has struggled at one time or another with finding enough time to get everything they would like done. The book Creative Time and Space focuses on strategies and experiences of artists and artisans. Every artist is different and this book provides a variety of perspectives. Within the chapters are side bars with "Try This" challenges or examples from a featured artist, as well as photography of their work. If you're looking for inspiration, strategies for time management, or how to organize your personal workspace, this could be the book for you. If you're thinking "I don't have time for that" you're in luck, it's a short book and a quick read.
This book was published in Cincinnati by North Light Books, 2010 with 143 pages in soft cover, in colour.
If you are interested in this or similar books please do not hesitate to contact the Saskatoon Public Library Fine Arts Department, we are happy to help you.