Submitted by Melissa Goodchild, Fine Arts Assistant, Frances Morrison Central Library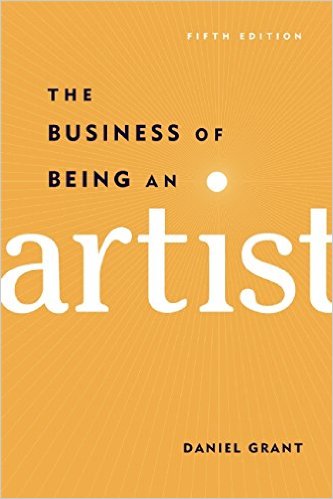 "The Business of Being an Artist" fifth edition is expanded and updated from previous classic versions of this publication. This book describes the experiences and challenges from practicing artists and how they overcame obstacles in their career paths. It describes the art market and possible approaches to success. It is not a how-to book as one approach may work well for one person and not for another. The publication answers questions surrounding exhibitions, marketing plans and sales. There are strategies to help you develop your approach when speaking with collectors and curators. Some issues surrounding legalities such as copyright and ownership are touched on. Also the challenges faced by many creatives such as rejection and taking criticism.
"The Business of Being an Artist" is not as detailed as you might need in the long run but is a good starting point for those uncomfortable or unfamiliar with how to make a career out of your art.  This is a resource for any artist looking to navigate the world of art.
Daniel Grant is known for his works "An Artist's Guide: Making it in New York City", "How to Grow as an Artist" and "The Fine Artist's Career Guide" (Available at SPL Fine Arts 702.373 GRA).
Call number: 706.8 GRAN. This book was published in 2015 in soft cover by Allworth Press in New York.
If you are interested in this or similar books please do not hesitate to contact the Saskatoon Public Library Fine Arts Department, we are happy to help you.