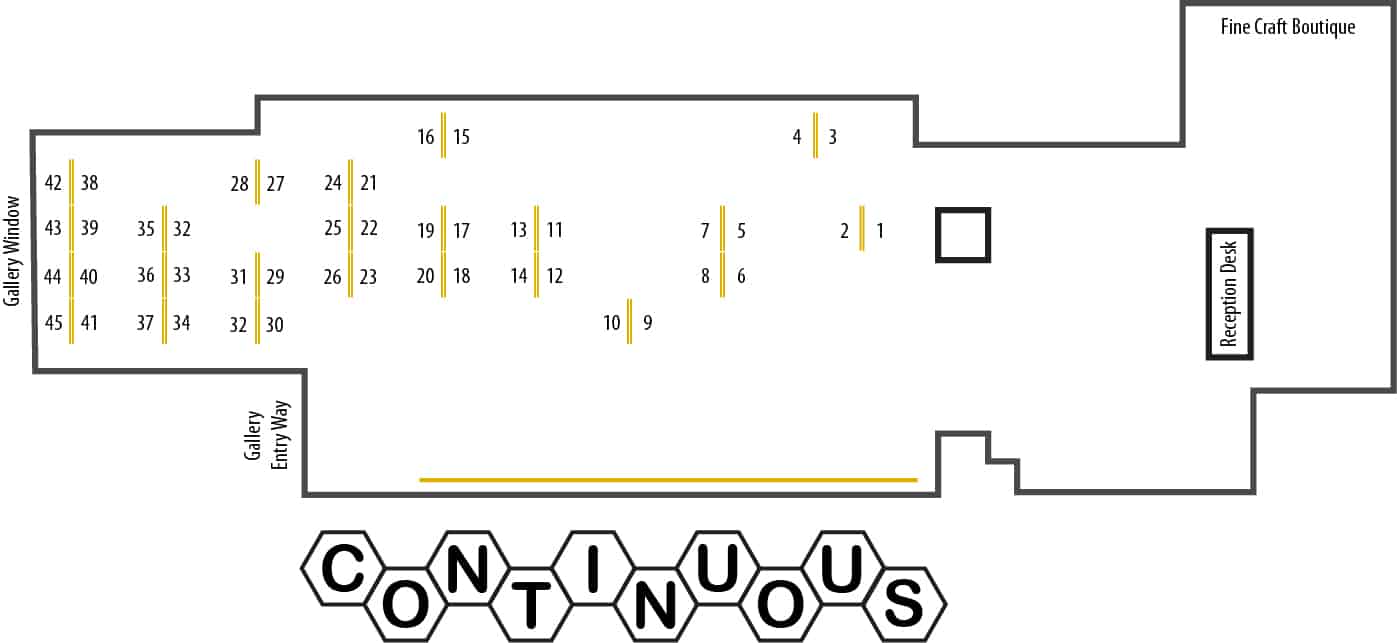 Continuous Panels (Monique Martin), 2015 – 2016: Ink on Mulberry paper; linocut. $800 unframed / each.
Single Panel: 108 in x 27.5 in or 270 cm x 70 cm
Each panel is one-sided (they are displayed back to back in the gallery), and is one-of-a-kind. Upon purchase, you will be contacted to confirm which specific panel you would like. Some of the hangings are made up of multiple panels with printed images that trail across the joined surfaces. These hangings are sold as a unit, although are priced as individual panels. For example, if you are interested in panels 21, 22 & 23, please select 3 panels when purchasing (ie. $800 x 3 = $2,100).
Please note the number of the panel. The imagery in higher number panels (i.e. 45,44,43 and 42) represent healthy, thriving hives descending to number one, which represents a collapsed and dead hive.
PLEASE NOTE: Everything you see in the SCC Online Shop is part of the current SCC Gallery exhibition. This means your purchase will be available for pick up or shipping after the exhibition closes on November 19. After your purchase transaction, a member of our Exhibitions Staff will contact you to confirm pick up or facilitate delivery. You won't see a charge for shipping until after the exhibition closes.