Written by: Robert S. Michiel, photographer with work in Procession West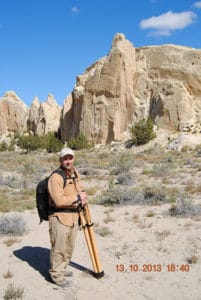 I was first introduced to black and white photography in high school, using 35mm cameras we would scour our neighborhoods and school pointing our cameras at anything and everything — blissfully unaware of the real potential of the medium and our individual vision; we were simply having fun!
The camera has the power to engage us in the objective world, whether it's shooting street scenes, still life or formal portraiture and large format landscapes, the only limitation is our imagination. Vision and imagination coupled with a desire to encompass and capture a fleeting moment in time is what inspires me to make images.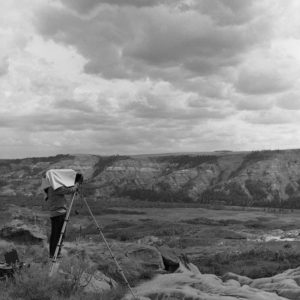 As anyone who has dedicated themselves to this medium knows the rewards are few and far between in terms of successful images, it's staying true to your own personal course and vision gives us the impetus to carry on, especially through the low points where we question all the time and resources we dedicate to this endeavor. I have experienced many such moments!
One particular day comes to mind while out on the west coast of Vancouver Island. Most western Canadians know the weather in this part of the country is unpredictable at best and this day was no different, after days of slogging my way along trails and getting rained on, I finally realized and understood what Cartier-Bresson meant when he said that "in photographing you cannot want."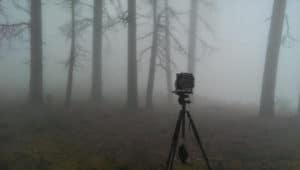 Things became clearer for me after that and I stopped fretting about the "why" behind what I was attempting to do and simply kept my eyes open and one foot in front of the other. When out photographing now I make sure to take the time to "see" first and make the final print in my mind before planting the tripod, This is the most important part of this process, it's all about vision, imagination and heart!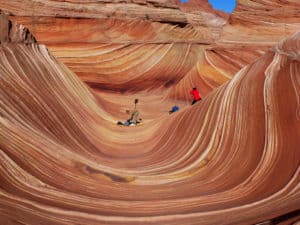 Of course there is the technical component to master before you can completely realize your vision, and large format film photography has its share of challenges in this regard but with patience and perseverance the power of the view camera can be realized to great effect!
My collaborator and friend Rob Pohl and I have spent thousands of hours collectively putting 'Procession West' together but I would like to especially acknowledge the extra effort and time Rob dedicated to putting the submission packages together and managing the numerous gallery showings as my work takes me to remote locations in the western hemisphere and I was simply not around to help out much.
Thank you Rob, it's been awesome!
---