Saskatchewan comes to Scottsdale, Arizona this week, in the form of an art show and gallery. From March 10th-27th, the group exhibition Saskatchewan will be on display.
The Saskatchewan Craft Council has had the opportunity to join in on this venture, headed up by SaskArt, alongside numerous Saskatchewan galleries; Art Placement, Assiniboia Gallery, Collector's Choice Gallery, Hand Wave Gallery, Mysteria Gallery, Rouge Gallery and Stall Gallery.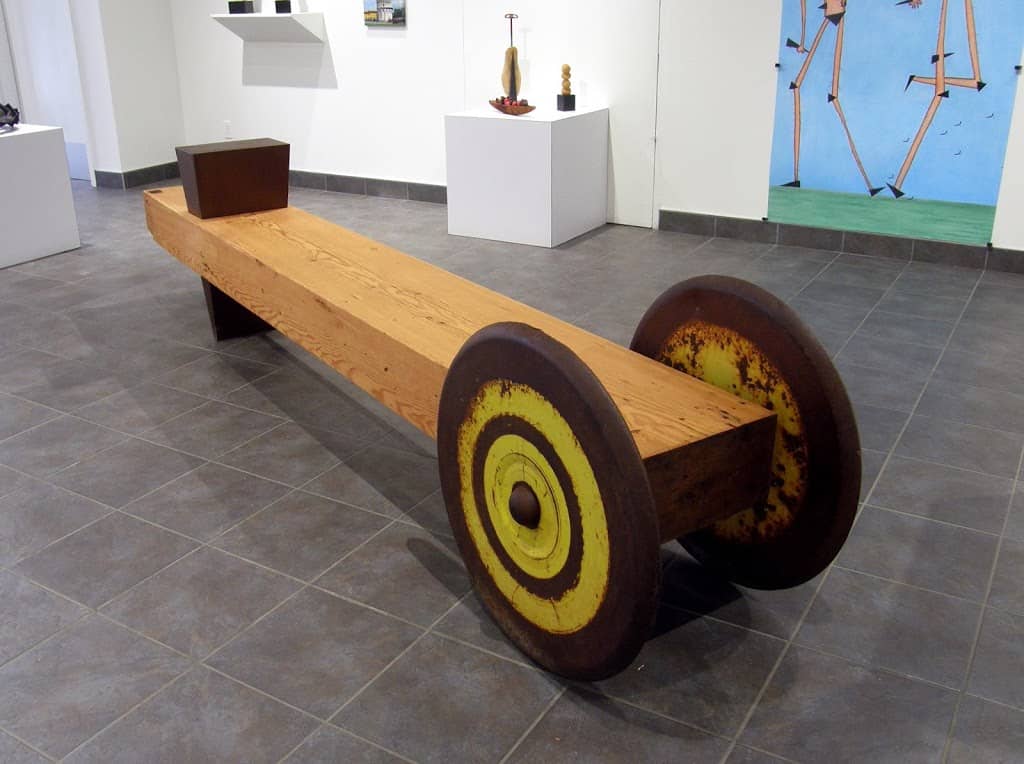 Stonehouse Bench by Michael Hosaluk, one of the artists represented in Scottsdale.
Photo by Vivian Orr
As stated in a press release by Art Placement,
"
The goal of the project is to increase the exposure of Saskatchewan's artists and craftspeople beyond the borders of our province. Scottsdale has a significant number of Canadian vacationers and retirees as well as a vibrant commercial gallery scene and a reputation for strongly supporting the arts."
Read the full piece
here
The SCC is very excited to be part of this project – a great to chance to introduce work of Saskatchewan artists to the fine folks in Scottsdale!