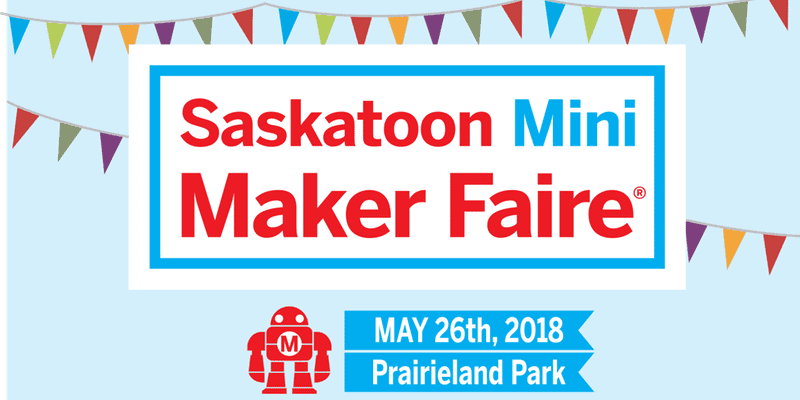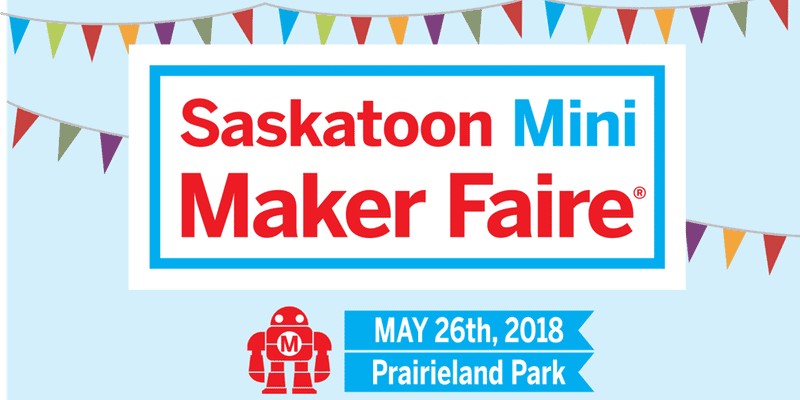 The Saskatchewan Craft Council is presenting a series of demonstrations and hands-on craft activities throughout the day at the first ever Saskatoon Mini Maker Faire. The SCC is partnering with local guilds and arts groups to share the joy of handmade crafts. Come out and see Void Gallery, Prairie Sculptors Association, Saskatchewan Woodworkers' Guild, Saskatoon Glassworkers' Guild, Saskatoon Spinners and Weavers Guild, and Bridge City NeedleArts Guild!
Prefer to keep your hands clean? The Saskatchewan Craft Council will also have a display of locally made fine craft to help you while away the time.
---
Schedule
10 am – 6 pm
At their display, SSWG will be demonstrating weaving on a table loom and spinning on multiple spinning wheels. Watch the process of fluffy wool becoming thread and then fabric. No sheep were injured in the process.
10 am – 6 pm
Want to try your hand a needlework? Let members of the BCNG show you how. Band-aids will be available free of charge.
10 am – 6 pm
SGG will be demonstrating the craft of stained glass — cutting, grinding, foiling and soldering glass. The guild will also be demonstrating painting on glass and mosaic making. Participants will be able to make and take their own pieces home!
10 am – 6 pm
The PSA will be demonstrating making wire sculptures and sculpting in modelling clay, and then they'll let you try your hand at sculpting a masterpiece!
1 – 6 pm
Love wood? Watch a pyrography demonstration (the art of burning a design on wood) by the SWG. Don't let the smoke get in your eyes!
---
Saskatoon Mini Maker Faire 2018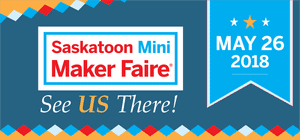 Saskatoon Mini Maker Faire is a community festival bringing together engineering, arts and crafts, music, inventions, science, and performance by a variety of makers. This gathering is designed to promote idea sharing, learning, workshop participation, and hands-on creativity activities. You will be amazed by the ingenuity Saskatchewan has to offer!
Maker Faire is the "greatest show (and tell) on earth" — a family-friendly showcase of invention, creativity and resourcefulness, and a celebration of the "Maker Movement." It's a place where people show what they are making, and share what they are learning. Makers range from tech enthusiasts to crafters to homesteaders to scientists to garage tinkerers. They are of all ages and backgrounds. The aim of Maker Faire is to entertain, inform, connect and grow this community.
When:

May 26, 2018, 10 am – 6 pm
Where:

Prairieland Park (Hall C), 503 Ruth Street West, Saskatoon, SK
Tickets:
Advance Adult – $12
Advance Youth (ages 6 to 12) – $8
At the Door Adult – $15
At the Door Youth – $10