The Saskatchewan Craft Council, along with our Fine Craft partners across the country, is celebrating Craft Year 2015. The Canadian Crafts Federation is leading the celebration.
Stay in touch with the Saskatchewan Craft Council and help us celebrate Craft Year 2015 and our 40th Anniversary! Like us on Facebook, follow us on Twitter, and keep checking our website for updates. Join us in spreading the message using the hashtag #CraftYear2015 and by taking part in Craft Selfie Saturdays with the hashtag #craftselfie!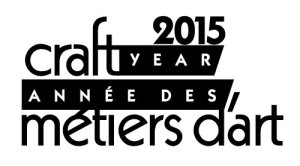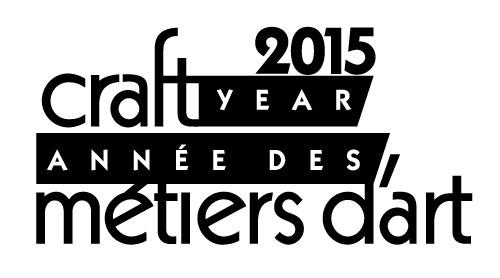 The sector is broad, with professional artists working in different media, from jewellery and ceramics to glass and woodworking, textiles and new media crossovers. Craft artists are pushing the boundaries of art, creating beautiful sculptures, and contemporary designs that speak to the Canadian aesthetic, reflect the culture of our country, and support the most important aspects of industry today: local, sustainable, authentic and made in Canada.
As you celebrate the craft in Canada with us during Craft Year 2015, we ask that you consider the many ways you can support the craft sector, helping us to grow stronger in today's changing economy:
Acknowledge the significant contributions the craft sector makes in the Canadian economy;
Recognize that craft objects are a part of Canada's culture; through the design, the creation, use and sharing of craft objects, we connect. They are a reflection of our daily lives, style and values;
Increase financial support for craft based educational programming in Saskatchewan, in public schools and for post-secondary education;
You can also increase support for the production, sale and presentation of craft by:
Shopping at retailers (boutiques and galleries) who sell Saskatchewan made art and products;
Partnering with Saskatchewan retailers/galleries to purchase Canadian made gifts or promotional products that represent your community and constituency;
Encourage your regional tourism gift shops to have 25% of their inventory as handmade in Saskatchewan so that the presence of our province is truly represented in the tourism industry; and
Commit to promoting Fine Craft as a viable art and culture activity, and recognize that Fine Craft artists and studios are culturally driven small businesses that support a local economy.