The Saskatchewan Craft Council (SCC), Handmade House, and Clay Studio Three are presenting hands-on craft activities and demonstrations on Saturday, September 29 in the Broadway Saskatoon area.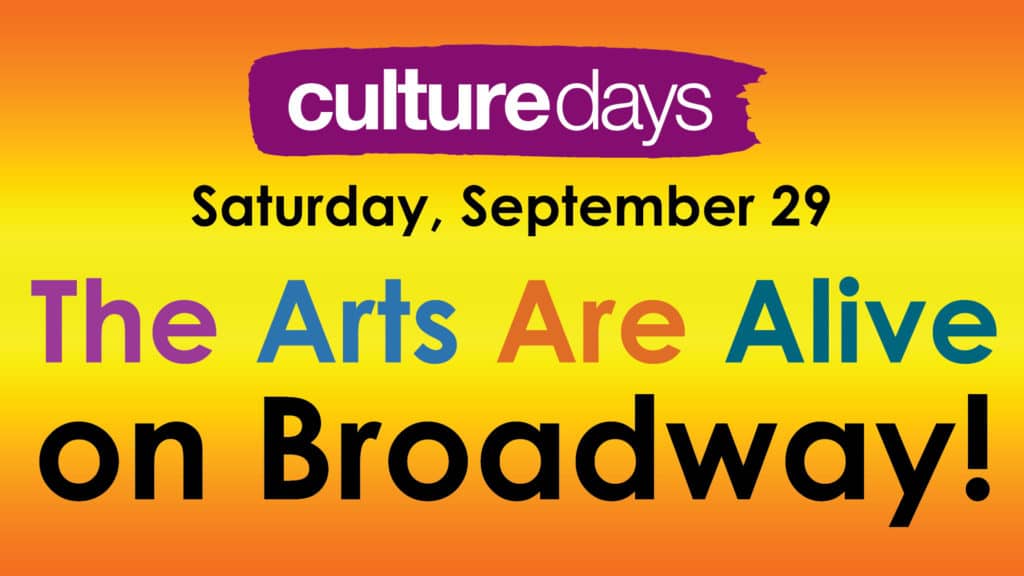 Clay Studio Three
#3 – 527 Main Street
10 am – 2 pm
Eleanor Fernandez, Matina Morton, and Paula Cooley will lead participants through creating pinch and coil pots using air-dry clay, which participants can take home. These pots are believed to be the first type of pottery. They were often used by Indigenous people to maximize scarce resources: to contain berries and as vessels for cooking bones. These pots pre-date agriculture in the Americas.
The intent of Clay Studio Three (CS3) presenting this workshop is to reflect and honor Canadian Aboriginal cultures. During the workshop, CS3 will display images of Canadian ancient Aboriginal pottery as examples. Participants will be encouraged to create replicas or create their own forms.
Handmade House
710 Broadway Avenue
1 – 5 pm
Fibre artist Heike Fink will felt a white lamp shade and participants will be invited to embellish it with needle felted symbols or pictures. The lit lamp shade will be displayed during Nuit Blanche at the SCC.
This lamp shade will act as a "canvas" for the participants to highlight issues and themes in their personal communities. Once the lamp is lit, the whole canvas will shine in a new light. In the evening, participants can come back to visit their artwork.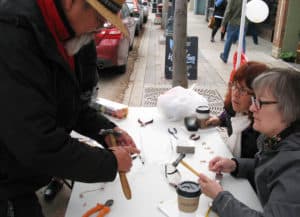 Jewellery artist Winston Quan will highlight his Indigenous heritage by teaching participants to make a pair of dreamcatcher earrings. This project will highlight the Aboriginal origin of the dreamcatcher. First Nations dreamcatchers were originally made of willow branches, on which was woven a net or web of leather, which may contain sacred items such as feathers or beads. In some First Nations cultures, dreamcatchers are believed to help you sleep better, as only good dreams are let through the web and bad dreams become trapped.
Winston's project will be a modern day adaptation: the dreamcatcher earring. Winston will be running four one-hour sessions (starting at 1, 2, 3, and 4 pm). Participants will weave a net on a circular metal frame (~1.2 inches in diameter) using a beading needle and coloured thread. Beads will then be added to the web and earring wires attached.
Saskatchewan Craft Council
813 Broadway Avenue
10 am – 5 pm & 7 pm – 1 am
SCC Gallery will be open during all of our hub activities. The exhibition on display will be "Innatus Forma" — a body of work by jeweller Kye-Yeon Son. This show strikes a fine aesthetic balance between Korean subtlety and North American expressionism. Vessels and brooches made from fine steel wire meticulously welded together create forms and volumes inspired by the Nova Scotia landscape. Movement through direction, space, volume, and texture is mastered in Son's work, both sculptural and wearable.
7 pm – 10 pm
Vietnamese-Canadian paper artist Ba-Hung Tran will present an origami demonstration and will also teach participants how to fold their own pieces to take home. Origami is the art of paper folding, which is often associated with Japanese culture. In modern usage, the word "origami" is used as an inclusive term for all folding practices, regardless of their culture of origin. The goal is to transform a flat sheet of paper into a finished sculpture through folding and sculpting techniques. Modern origami practitioners generally discourage the use of cuts, glue, or markings on the paper.
7 pm – 1 am
Ba-Hung Tran will also be presenting "Night Owl," an origami installation in SCC's parking lot. The installation will consist of several paper folded owls with lights inside their eyes. The owls will sit on tree branches with hanging origami stars of different designs and sizes surrounding them.
This project involves folding large-sized papers, which is a challenge. Through this project, Ba-Hung will showcase the art of paperfolding. The piece will capture the essence of the night, with images of night owls on trees underneath stars.
Blacksmith James Gerlinsky will be demonstrating his forging technique nearby the SCC on 10th Street (between Subway and Brainsport). He will make many small metal leaves, which will be given away to the watching public.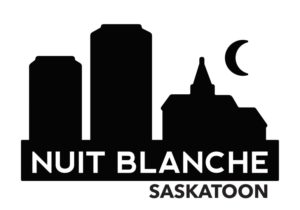 These evening activities will take place during Nuit Blanche Saskatoon, a free, all-ages nighttime arts festival that showcases and celebrates art and culture. Overtaking multiple venues and city streets, the festival will feature projections, sculptural installations, performance, music, theatre, and other forms of contemporary art that will wow festival-goers late into the evening. Not only is this festival a chance for citizens of all ages to engage with and enjoy Saskatoon's thriving arts scene, it offers the unique experience of exploring public spaces late into the night in a safe and fun environment.