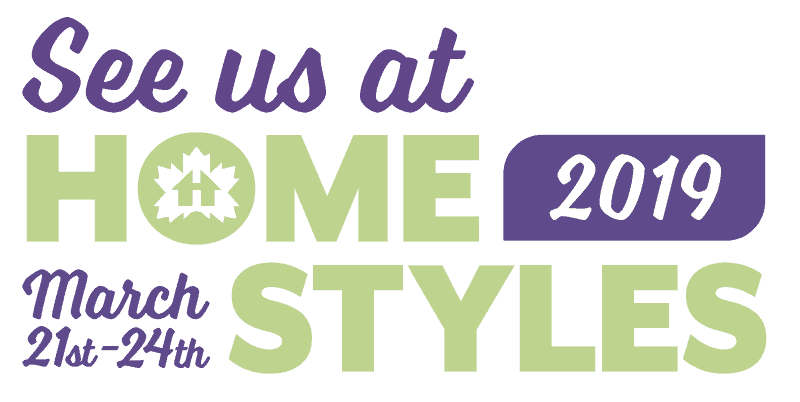 Join Saskatchewan Craft Council at HomeStyles at Prairieland Park! Our booth will be located in The Market in Hall B. It will be our third year proudly showcasing handcrafted Saskatchewan artwork at this event. This year, we are pleased to present Creations That Inspire — a selection of contemporary Saskatchewan craft.
Walk through a series of room vignettes, browse the shelves of the Boutique area, or watch our Craftsperson in Residence working in her studio space. Discover artwork made with skill and expertise that demonstrates how well handcrafted work looks, feels, and functions in your home's interiors. Embrace your own personal style by adding handmade to your home. Explore diverse textures, dynamic colours, and animated shapes. Be bold with décor this spring while supporting local artisans. Meet some of our exceptional craftspeople. Discuss how their works took shape and how the piece may fit in your home.
All artwork is for sale in person at HomeStyles or through the Saskatchewan Craft Council's Online Gallery Shop from March 21st until April 7th.
HOURS
Thursday, March 21, 3 – 9 pm
Friday, March 22, 1 – 9 pm
Saturday, March 23, 10 am – 9 pm
Sunday, March 24, 10 am – 5 pm
LOCATION
Hall B
Prairieland Park
503 Ruth Street West
Saskatoon, SK
HomeStyles is Saskatoon's largest home show. Explore innovative products and services and connect with professionals in the Main Hall, enjoy a boutique retail experience and fine art in The Market, and find inspiration to get your back yard ready for warmer temperatures in the Outdoor Living Hall.
With full schedules on multiple stages each day, and daily features and themes, you'll want to spend all day exploring all that HomeStyles has to offer. Find the full speaker schedule here.
Get your tickets online and save 50¢ off general admission. You can also get a four-day pass for only $20! This four-day pass is ONLY available online and is ONLY available until Sunday, March 17th!
Dawn Rogal, Craftsperson in Residence
If you've ever declared "I could make that!" … Well, watch as Saskatchewan Craft Council's Craftsperson in Residence Dawn Rogal struts her stuff. We bet you'll change your tune!
Mixed-media artist Dawn Rogal will create one of her signature fabric owl sculptures in the SCC booth at HomeStyles Home Show! Drop by multiple times to watch (and chat with!) Dawn while she creates.
Watch her process unfold:
Thursday: Dawn will carve a printing block and print on her fabric.
Friday: Dawn will hand stitch the face of the bird, create the beak, reverse applique the body, and add embellishments including handmade sequins, beads, and embroidery.
Saturday: Dawn will complete the embellishments, cut the fabric, construct the wings, and begin construction of the bird's body.
Sunday: Dawn will complete assembly, including the legs and base.
Craftsperson in Residence Hours:
Thursday, March 21, 3 – 8 pm
Friday, March 22, 1 – 7:30 pm
Saturday, March 23, 12 – 6:30 pm
Sunday, March 24, 11 am – 5 pm
Saskatchewan Craft Council at HomeStyles 2018. Photography by Kevin Hogarth.