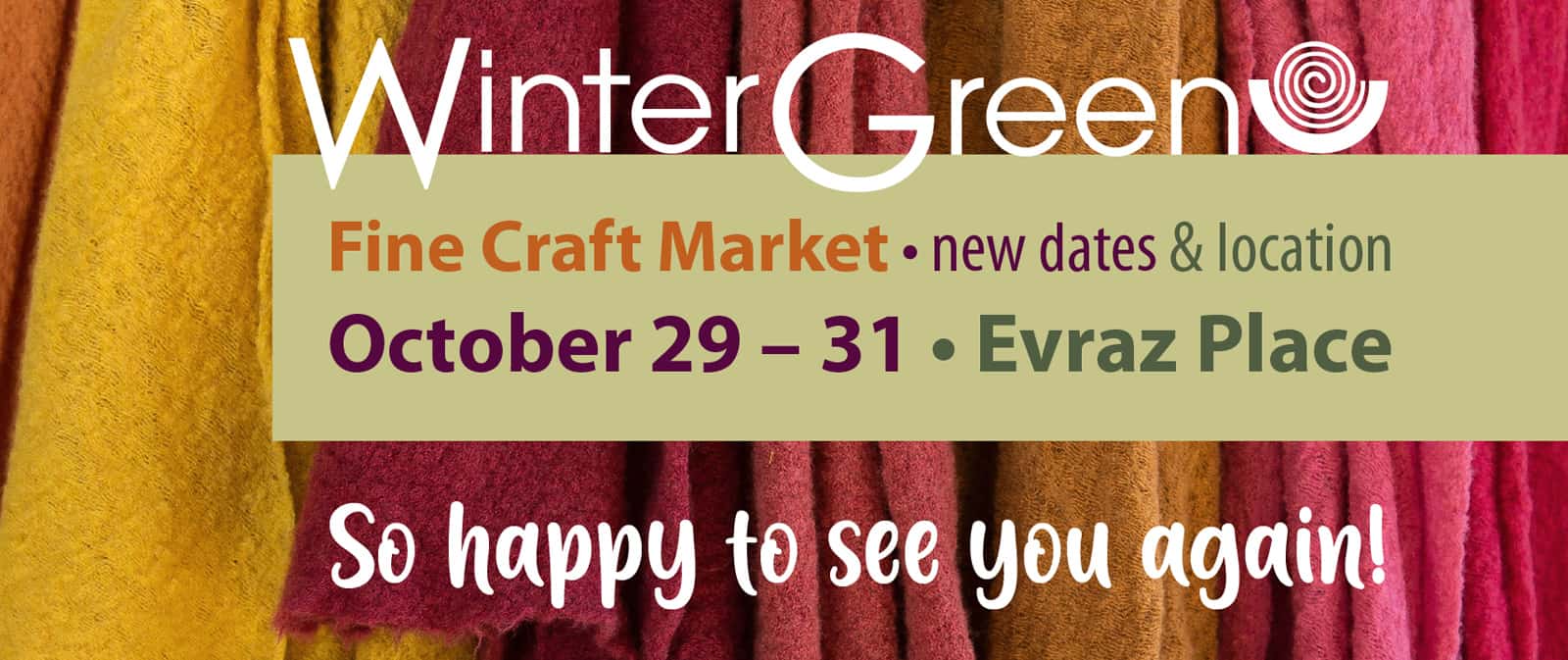 The 46th Annual WinterGreen Fine Craft Market
New dates. New location. Same quality craft.
Evraz Place, Hall A (International Trade Centre building), 1700 Elphinstone St, Regina, SK – October 29 – 31, 2021
Friday, October 29 • 1 – 9 pm
Saturday, October 30 • 10 am – 6 pm
Sunday, October 31 • 10 am – 4 pm
WinterGreen is the only craft market in Regina where each and every exhibitor has passed the rigorous jury process of the Saskatchewan Craft Council. The SCC has set a standard of superior quality that is recognized across the country. The juried status of each member at SCC markets assures that only the highest quality craft will be on display. Purchasers of these craft items walk away with truly original, handmade work by local craft artists.
For four decades, WinterGreen Fine Craft Market has connected craft artists to craft lovers by showcasing incredible craftsmanship and authentic, handmade local craft. Regina folks know the market that's thrived in the Queen city, and now all Saskatchewanians can experience the magic of WinterGreen as we transition online during the pandemic.
Craft markets put on by the Saskatchewan Craft Council set a standard of superior quality that is recognized across the country. Established peers jury for craftsmanship, ensuring that our artists' work is skillfully constructed and finished. We are passionate about unique, authentic items — there are no assembly-line pieces here. WinterGreen features 50+ artists selling gifts of every description, traditional and contemporary works in home decor, fashion, pottery, wood and more. 
Below is a selection of work by 2020's WinterGreen artists: