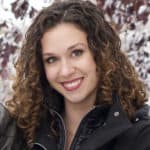 Nicole Walsh is a Canadian artist living in Saskatoon, Saskatchewan with her husband and two young children.
Working primarily in acrylics, she finds inspiration in the colours, moments and places that bring her joy. Her goal is to collect little pieces of happiness and beauty from her everyday life and share them with others through her work.
Nicole has participated in several art shows throughout the province, with sales of her work extending across Canada and into the United States.