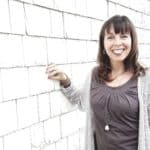 In my last year of high school, my art class went on a field trip to an art college. The trip was one I had been looking forward to for weeks as this was where I thought I would continue my education in pursuit of becoming an artist.
The day of the tour was not one I would soon forget. It was mildly traumatizing. Everything I saw there was the opposite of who I thought I was as an artist.  Everything I saw that day was dark, bloody, scary and gory.
I left believing I could never be an artist.
I made other plans. I went to university, got married, had children and lived life, while the artist in me leaked out in all kinds of ways along the way.
Finally, in 2014, my husband got a new office and commissioned me to paint him something to hang on the bare walls. Painting again was like a breath of fresh air in lungs long starved of oxygen.
It wasn't until Christmas of 2016 that I discovered alcohol inks. They were vibrant, rich in colour, translucent, and such a challenge – painting with them requires an ability to relinquish control and enjoy the outcome. They come alive again when one colour touches another. I have enjoyed the challenge of this new medium and it is my hope that you appreciate the results. In finding alcohol inks, I have rediscovered a part of myself.