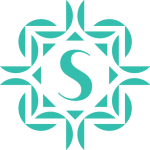 The prime focus of the Sundog Arts Society has always been to promote arts, crafts and music, making them available to the general Saskatoon public. The first Sundog Handcraft Faire was held in the lower level of the Centennial Auditorium in 1974. The event grew in popularity every year and was moved to the Saskatoon Field House in 1983 to better accommodate the crowds and then in 1994 to Saskatchewan Place after one year at the Titan Building. Held annually, on the first weekend in December, Sundog is pleased to host approximately 14,000 patrons during the three days of the Faire.
Sundog has always incorporated a Craft Market and Specialty Food Area with other forms of entertainment. Our Main Stage Area features non-stop entertainment from across Saskatchewan, all presented within a multicultural Food Court. The Demonstration Area features various guilds, while the Information Area is reserved for culturally related groups. the Children's area provides our younger patrons with their own fun and entertainers. Sundog is truly something for everyone.
Sundog is a non-profit organization, run by a volunteer board. A Coordinator is paid an honorarium to administrate the Faire. All performers, Children's area coordinator and workers, and community groups are also paid honorariums. We have always worked closely with community groups to increase their exposure, as well as provide a fund raising venue for them. In turn, these organizations provide various services such as coat check, entrance and food court monitoring, ticket sellers, etc., We utilize approximately 200 volunteers.
CONTACT
Sundog Arts Society
P.O. Box 7183.
Saskatoon. SK.
S7K 4J1