Written by: Vivian Orr, SCC Communications and Publications Coordinator
#ABCraft is the current exhibition in the Feature Gallery at Alberta Craft Council (ACC), 10186 – 106 Street, Edmonton, AB – on until July 2, 2016.
#ABCraft looks at how digital technology is enhancing or impacting fine craft artists in Alberta. Social media, digital imaging and 3-D printing are becoming more common and an increasingly important career opportunity for fine craft artists. The exhibition features new and recent work by artists using digital technology in many ways including communications, marketing, research, image development, prototyping and production.
In April, I had the opportunity to drop into the ACC and see this diverse exhibition. As someone who is exploring digital technology in my own work, I found the comments and descriptions by the artists about their processes both interesting and timely. I approached the #ABCraft artists and asked them to answer a series of questions. We have featured their replies on the SCC Blog over the past few weeks. Read them all here. I hope you enjoy the #ABCraft artists thoughtful and insightful answers as much as I did.
---
Amy Skrocki / Tanner Wilson-Skrocki 
Paragon of Design by Skrocki
Website: www.skrocki.ca
Facebook: Paragon of Design by Skrocki
Twitter: @podbyskrocki
Instagram: @podbyskrocki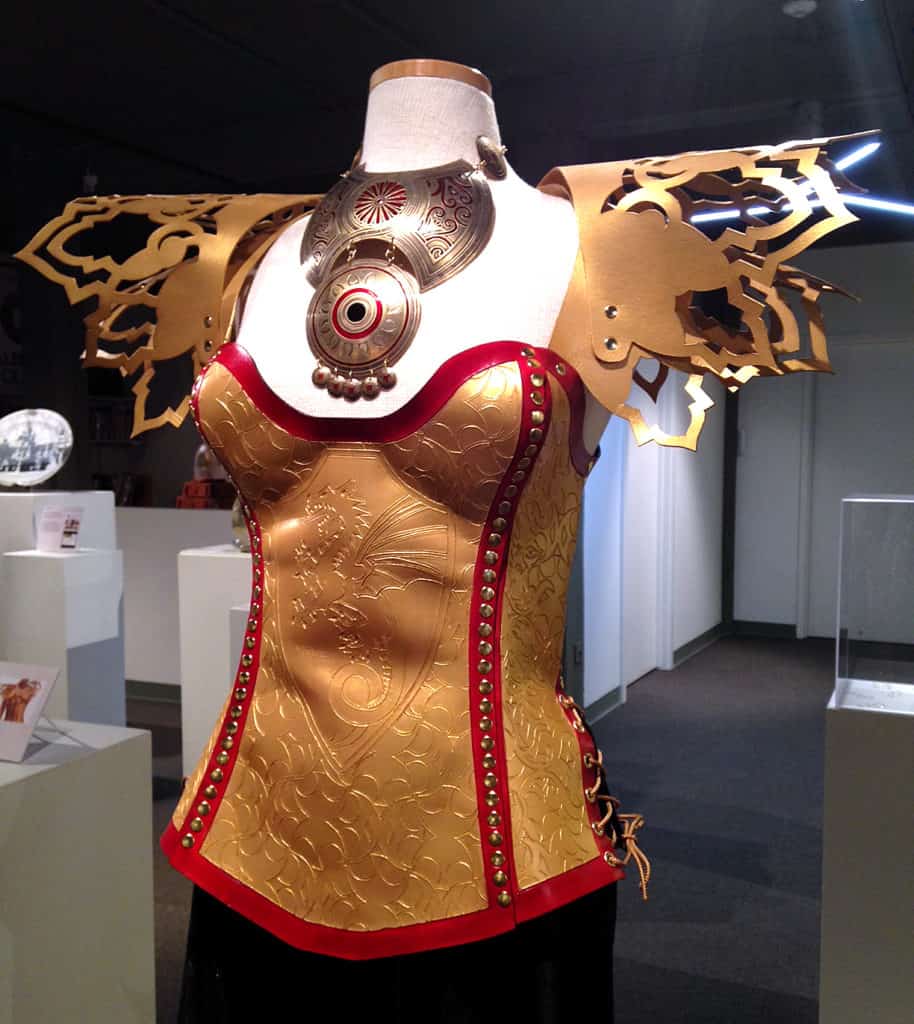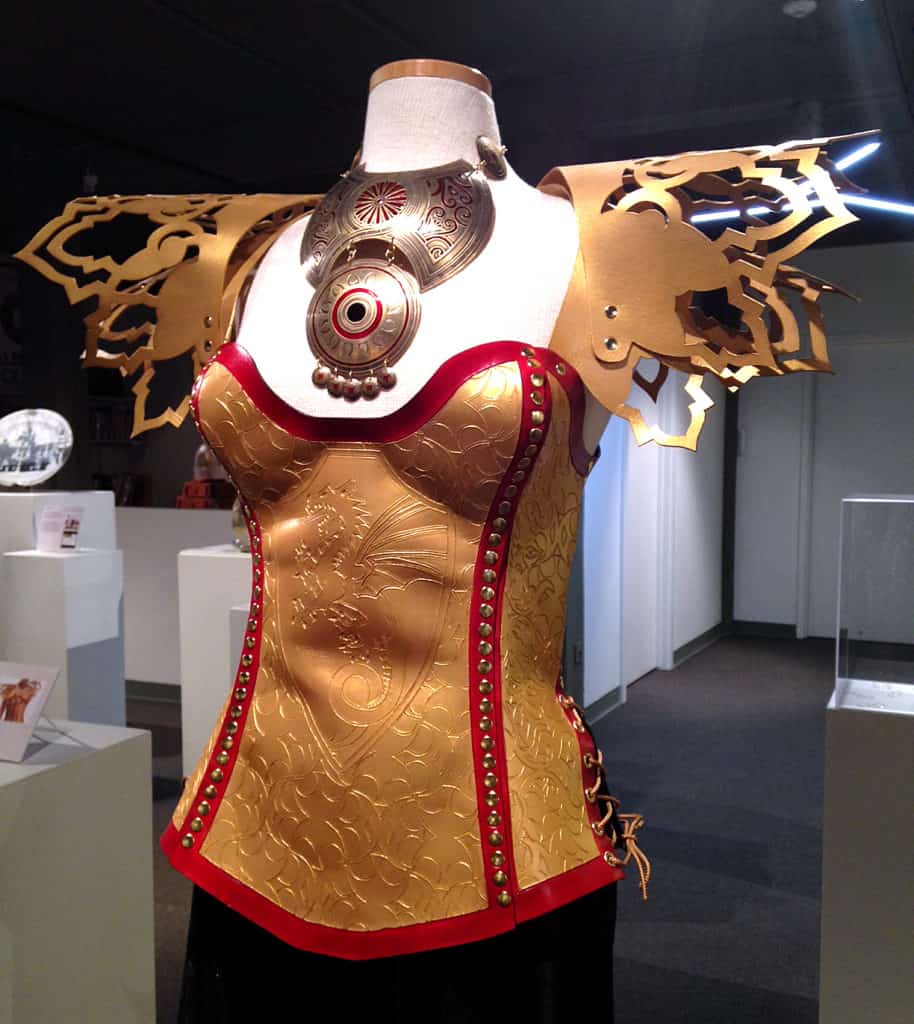 Did you have a "fine craft crisis of conscience" moment when you initially contemplated integrating digital technology into your work?
Amy: I didn't have a fine craft moment of conscience because everything could still be created the old fashioned way, by hand, if someone requested it be done that way and also paid the extra amount.
Have you found viewers and purchasers of your work puzzled, conflicted, oblivious or completely comfortable with the digital aspects of your work?
Amy: Sometimes, they are conflicted until I explain to them that the items with laser cut components are done so to keep the cost of the item down and because we actually produce (laser cut) those components in our shop. But most people are quite comfortable with the technique because we mix traditional and modern together and because they enjoy the final results. Sometimes the customer tends to think the work is easier but we are using the laser to "help" score the leather to make it a little easier to hand cut (in some cases). But what people don't often understand is that in order to even laser it we must first; hand draw it, then create a digital file for it (which can take upwards of a week depending on complexity of the pattern), then we need to test it to make sure it doesn't ruin the material, and sand the edges of the leather all before doing all of our regular finishing on the piece.
How does digital technology enhance your artistic or business practices?
Amy: It allows us to keep costs down for the customer. We give them the option of having everything hand done (including intricate leather or wood hand cut accents) and we have never had anyone want to pay for that service instead of the laser cut option.
How difficult was it to incorporate digital technology into your work flow?
Amy: Very difficult, it took years to add the technology in through trial and error. Because we are mainly self-taught and there is not a lot of people who do this so we had no one to turn to when we had questions.
Where did you acquire the skills, software and hardware?
Amy: We have an Epilog (low watt) laser, we use Corel draw and Adobe Illustrator. We are generally self-taught on both programs.
What technological tool would you love to get your hands on in the future? 
Amy: I would love to get my hands on a 3-D printer and rendering software, also my ultimate dream tool would be a laser that cuts through metal so we could do less metal work by hand and perhaps some even larger scale metal works as well.
Is there anything else you would like to share about your experience with fine craft and digital technology?
Amy: It's a steep learning curve but it still is a rewarding path to follow if you have the patience to do so!