Written by: Sydney Luther, Communications Assistant
Artist name: Lorraine Long
Business name: Bijoux Boreal
Medium: Silver Metal Clay, Copper and Bronze Metal Clay
Practicing since: 2008
Where to buy:
Traditions Hand Craft Gallery, Regina, SK

Handmade House, Saskatoon, SK

SCC Fine Craft Boutique, Saskatoon, SK

Wintergreen Fine Craft Market, Regina, November 17-19
Tell us about your art process
Each creation starts with a search for textures and intricate patterns found in
nature. An extensive collection of silicon castings made from organic material
during my walks through natural habitats provide endless possibilities when
designing.The medium, precious Metal Clay (fine silver), captures the
complexities and beauty of nature's canvas and through the firing process
changes pliable metal clay into solid silver jewellery designs. I also work with
copper and bronze Metal Clay.
What inspires that process?
I am surrounded by the most amazing Parkland flora and fauna. My inspiration is
connected to the joy of discovery. Nature's textures, patterns, shapes and forms
are truly everywhere and so never ceases to delight me. The essence of this
beauty mingles with my spiritual being. Timeless connections to landscapes,
reflection and observations intertwine to capturing a moment in time in a world
that is forever changing.
Tell us an interesting fact or tidbit about the pieces of which
you've sent photos
1. Radiance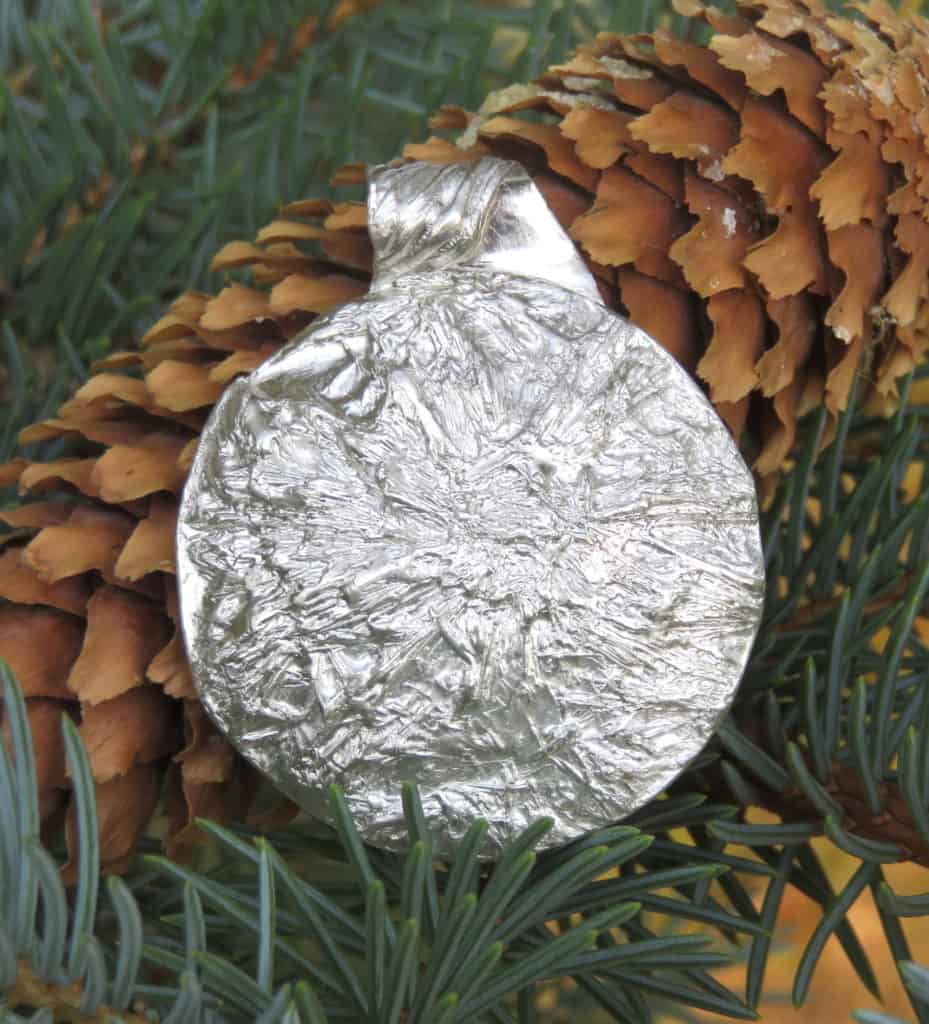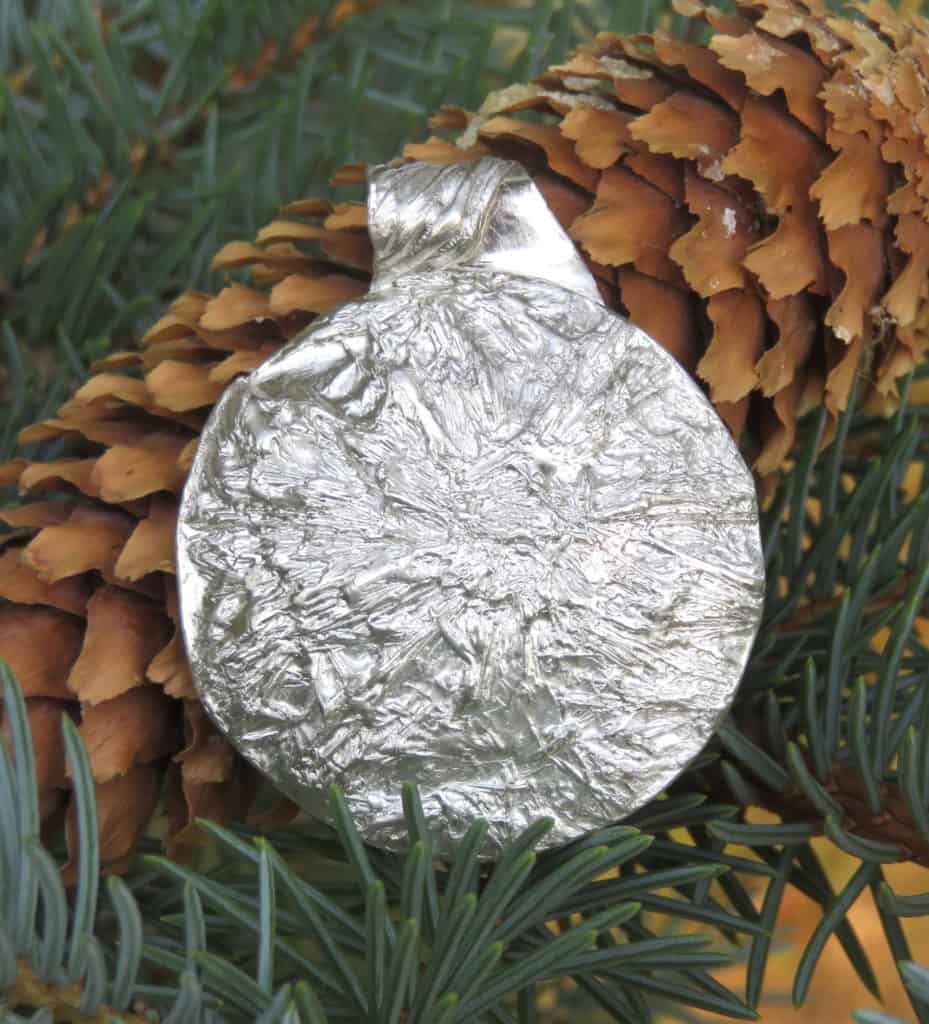 Baking soda + water evaporation = crystallized baking soda casting
2. On the prowl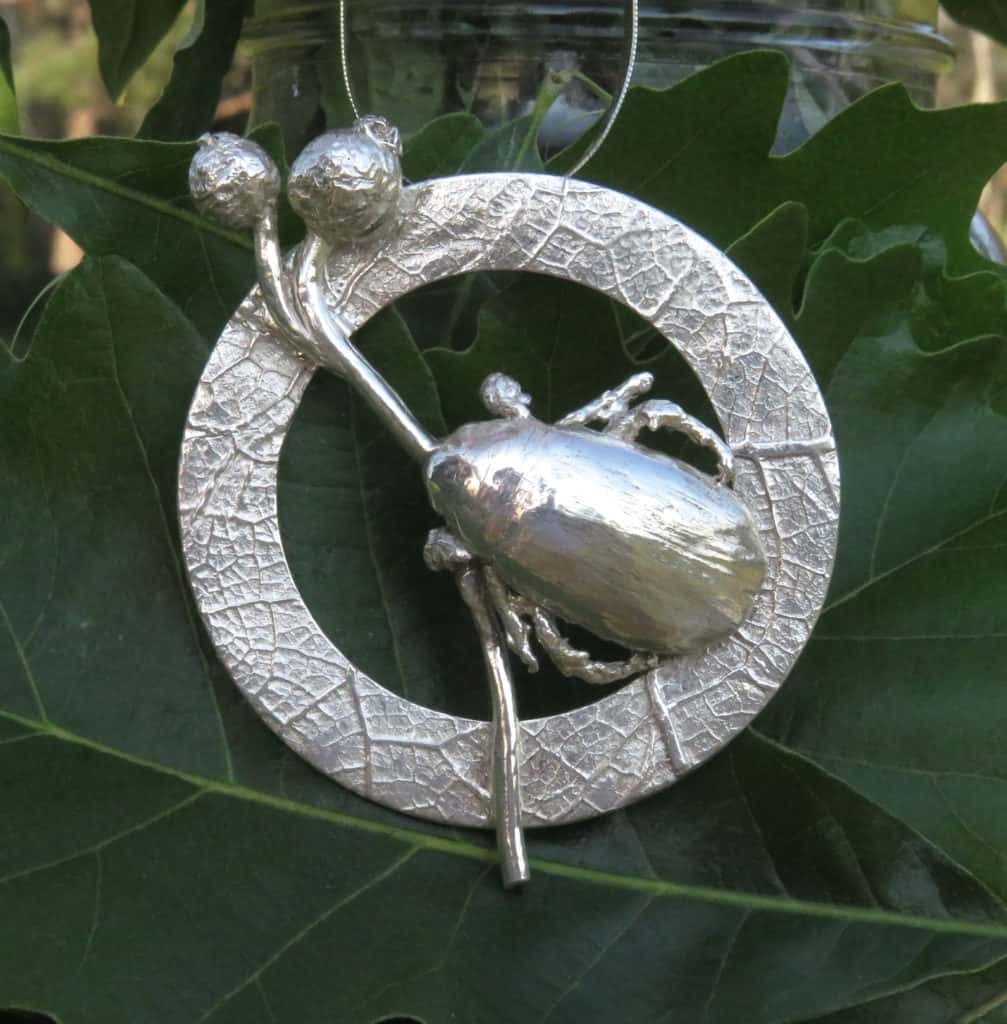 I embrace all possibilities, even a dried-up water beetle
3. Inca Homage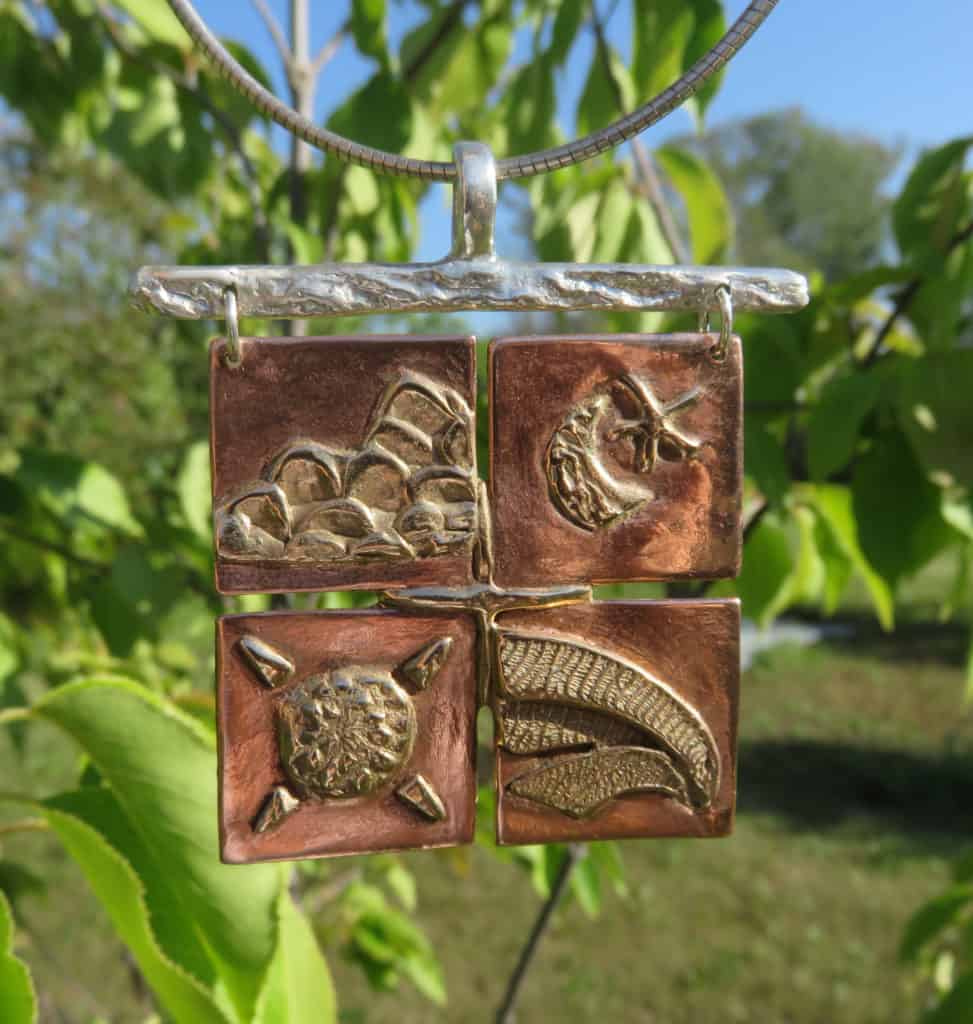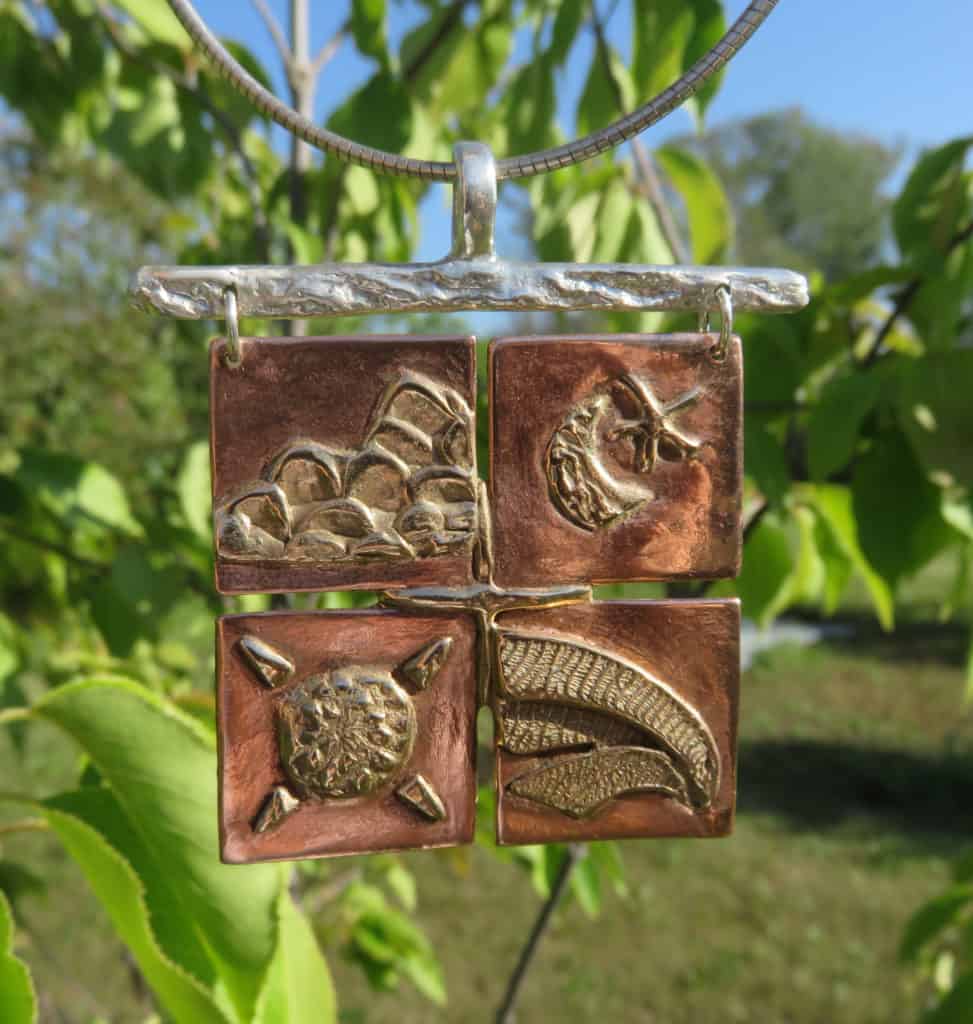 Interpretive design inspired from my experience hiking the Inca Trail in Peru. (copper and bronze)
4. Aging
Bark intrigues me as it is so expressive. A favourite piece from my personal collection.