written by: Melissa Goodchild, Fine Arts Assistant, Saskatoon Public Library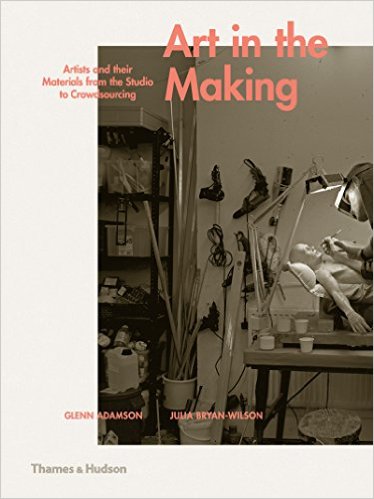 Artists are unique in all kinds of ways. They are unique in the medium they choose, the subject matter, and the message they are trying to convey. They are also unique in the path they choose to follow to create. This publication explores the studios and work spaces of artists, the materials they choose and collaborations necessary to their creative works.
Call number: 702.8 ADAM
"Art in the Making" dives into various aspects of art including medium, performance art and explores some complicated topics. This is a look at the practice and aesthetic of contemporary artists. This book covers a lot of ground and is not a light read.
Each chapter has detailed pictures and descriptions of works from contemporary artists. This is not a guide for how to set up your own studio, but a look at what creative ways other artists have approached their craft. The pages do not have a lot of white space but the font is standard. Historical context is interwoven with discussion on how current considerations about authorship should be considered.
This book was published in 2016 in hard cover by Thames & Hudson in London.