Hello, Folks. I have promised Amanda to write a few blogs from time to time, so bear with me. As a grandma who grew up in a family that preferred 'show me' to 'tell me,' I am not all that comfortable with revealing some of the thought that creeps across my brain pan in the creative process, but maybe if I get out of my comfort zone and learn to articulate what's going on, who knows where that may lead?
I just wanted to draw the craft community's attention to something going on that SCC members may be interested in participating in. Sask Culture, which is funded through Sask Lotteries, is sponsoring Culture Days the last weekend of September. Apparently there were grants available this year, although the deadline (May 15) has come and gone. The idea is to celebrate the wealth of cultural activity throughout the province and expose people to new activities or interests. The activities need to provide free access to people and the possibility of interaction or participation to engage the public.

Culture Days is a collaborative, pan-Canadian, annual initiative that aims to raise awareness, accessility, participation and engagement by all people in the cultural life of their local communities.
Sask Culture has hired four artists to be resources for communities in the run up to Culture Days. These artists have experience in Theatre, Poetry, Craft and Fine Art. Their bios are online, and ideas for celebrating Culture Days, from creating sculptural installations with old books, to open studio tours to a flash mob 'read in' sponsored by a library. As an example, last year my community of Biggar celebrated with a 'High Tea' at the museum that coincided with a celebration of 60 years of Elizabeth II's reign and musicians performing in an open air concert on Main Street.
This year, a co-conspirator from the music community and myself are getting the word out in our area and are looking to organize performers and doers for Saturday, September 28th. We are looking for interest from people to participate in an open studio/garage/shop day or to bring their work in to a central building (presently for sale on Main Streetthat the Realtor has kindly allowed us to use for the day) that they may present for sale or showcase. As I write news items for the Biggar Independant from time to time, we are utilizing that to get the word out and I have a Facebookfriendly friend, also an artist, who will morph what I write into something that will find that cohort of people. In short, we will do what we can with no money to showcase what we do and perhaps get ourselves organized next year to apply with other partners for the grants that are available. Once we get an event figured out, we will get it onto the Sask Culture Culture Days website and they will support us with posters, banners, balloons and other promotional material, all free of charge!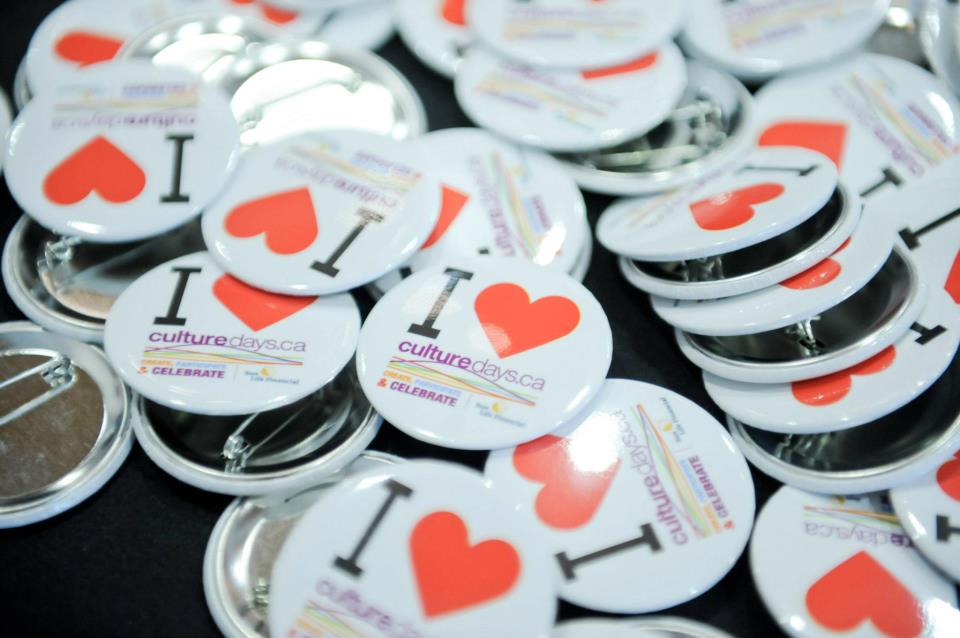 My co-conspirator and I attended a small information session with Marion Donnelly from Sask Culture. In July, Sask Energy mailed bills will contain a pamphlet highlighting Culture Days and offering everyone in the province the ability to participate by sending in photos outlining a cultural activity. These will get an entry into a draw box for some fabulous Festival package prizes.
If we care about what we do and want it to continue to enrich our lives, let's attempt something this September, have some fun, and then get ourselves partnered up with others in the neighbourhood. Who knows, when you get enough heads, hands and hearts together, what will happen?