Written by: Maia Stark, Exhibitions & Education Coordinator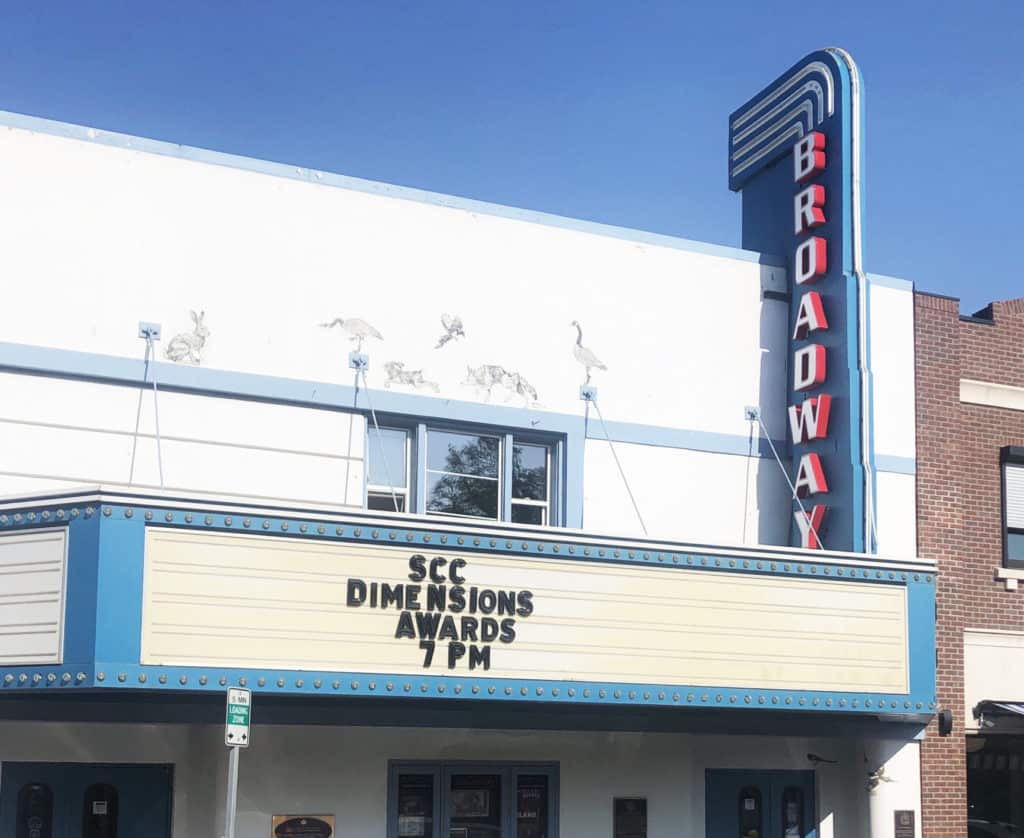 Thank you everyone who attended the Dimensions 2019 Gala and Reception!
Dimensions exists to support and challenge craftspeople and artists. Stephanie and I, in our role as Exhibitions and Educations Coordinators, are honoured to be a part of it. Congratulations to all the individuals with work selected for Dimensions 2019! Congratulations to the craftspeople of award-winning pieces:
Dimensions 2019 Award for the Outstanding Entry ­— John Peet, Forgotten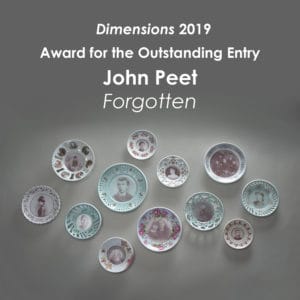 Sponsored by Diana Milenkovic and Frank Hart
Jane Turnbull Evans Award for Innovation in Craft ­— Mary Lynn Podiluk, Parlance
Sponsored by Saskatchewan Arts Board
Gale Steck Memorial Award for Excellence in Craft by an Emerging Artist ­— Keith Morton, Sculptural Rocking Chair
Sponsored by Gale Steck Memorial Committee
Corinne McKay Merit Award for SCC Members ­— Laura Kinzel, Anatomy of an Anxiety Hug Keeper
Sponsored by Saskatchewan Craft Council
SCC Merit Award ­— Alison Philips, Making Waves
Sponsored by Donna Potter
Citizen of Craft Award ­— Anita Rocamora, Husks
Sponsored by Cogent Chartered Professional Accountants LLP
Leslie Potter Award for Excellence in Sculpture ­— Evan Quick, Ode to Victor
Sponsored by Saskatchewan Craft Council
Award for Excellence in Glass ­— Louisa Ferguson, Outpost
Sponsored by Saskatoon Glassworkers' Guild
Award for Excellence in Metal ­— Robert Spark, Watchful
Sponsored by Saskatchewan Chapter of the Western Canadian Blacksmiths' Guild
Award for Excellence in Clay ­— Zane Wilcox, Topography 5
Sponsored by T&T Tree Pottery Supply and Handmade House
Award for Excellence in Functional and Production Ware ­— Grant Irons and Miranda Jones, Blade Runner
Sponsored by Cecilia J. Cote
Award for Excellence in Textiles ­— Toby Cote, Capilano
Sponsored by Saskatchewan Weavers and Spinners
Award for Excellence in Wood ­— Michael Hosaluk, Wrinkle
Sponsored by Saskatchewan Woodworkers' Guild
Award for Excellence in Quilting ­— Jaynie Himsl, Listening
Sponsored by Saskatoon Quilters' Guild
Award for Excellence in Printmaking or Photography ­— Ron Cooley, Wavelength
Sponsored by Marigold Cribb
Award for Excellence in Fine Craft ­— Lorraine Sutter, Found in the Attic
Sponsored by Artisans' Craft Market Cooperative and Saskatchewan Craft Council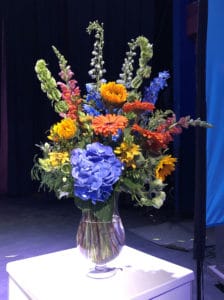 This year, we had some new ideas to make the gala an extra special occasion! We were thrilled to have beautiful flowers by Bill's House of Flowers (sponsored by Cecilia J. Cote, thank you!), and a musical performance from Saskatoon local Ellen Froese. Thank you to those who brought greetings, Eric Olausen, MLA Saskatoon University and Craig Lederhouse from Creative Saskatchewan. Our MC, Heather Morrison, did an excellent job keeping us on time and moving through the awards. The presenters' speeches were personal and sometimes touching – a highlight was, of course, David Freeman's poetic description of his reaction upon seeing Keith Morton's Sculptural Rocking Chair. Another highlight was the presentation of lifetime honorary memberships to artists Pat Adams and Winston Quan.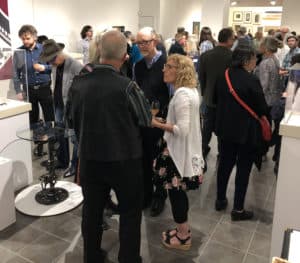 We continued the celebrations at the packed and spectacular reception at the SCC Gallery. Servers from Calories moved appetizers through the gallery, while SCC staff hurried up and down stairs to restock fruit and cheese plates throughout the rest of the evening! We were also glad to have hosted beer from 9Mile and music from Brian Di Giuseppe in the back lot. We, at the SCC, feel so lucky to have the chance to celebrate and support artists and craftspeople, as well as other kinds of local Saskatchewan talents and businesses.
Stephanie and I would like to say a special thank you to the staff who helped us with this event – our Communications team, Vivian and Sydney; Boutique and Administrative Coordinator Lesley Sutherland; Gallery Assistants Emily Kohlert and Leah Moxley Teigrob; past Summer Student Michelle Day; and former Gallery Assistant Rachel Broussard. Last but not least, we'd like to thank our Executive Director Carmen Milenkovic, who trusted our decisions and supported us through the heavy backstage administration that precedes an event such as this.
Click here for the gallery of exhibition pieces! If you are interested in purchasing a piece from Dimensions, you can also check out the online store gallery page. The exhibition will be on display at SCC Gallery in Saskatoon until July 6th! Stay tuned for the announcement of the rest of the tour dates, coming soon.