Submitted by Vivian Orr, SCC Communications & Publications Coordinator
"Saskatoon TechWorks Inc. is a makerspace (or hackerspace) that is focused on science, technology, culture, mechanics and the digital arts. We offer a space where people with diverse backgrounds can socialize, collaborate and learn. Through shared resources, knowledge and ideas, we strive to create an atmosphere that promotes community and learning."
On a cold winter night in 2010, the idea for Saskatoon TechWorks (STW) was proposed by Paul Chavaday, who had moved from Calgary, home of one of Canada's first hackerspaces Protospace.
By mid-2011, initial money had been raised, STW was incorporated, and they moved into their first space located in the basement of the The Two Twenty building in Riversdale.
Albert La, President of STW, says, "when you walk into STW – if you have an idea, we have the basic equipment to help you get started: from screw drivers to a chop saw, soldering irons to a drill press, and there are a couple of computers kicking around, too."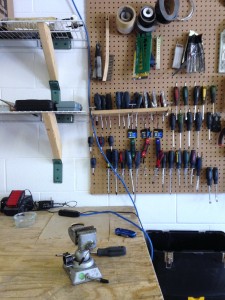 STW's current location at 509A Gray Avenue in Sutherland features two 3-D printers, a Solid Doodle 3, and a MakerBot Replicator 2 (on loan from Solido Designs); a CNC router in workshop area (member built from scratch); a Sherline mill for soft metals and plastics; two laser cutters, including a large 3′ x 4′ bed, 150 watt laser cutter (on loan from Peachy Printer) able to handle wood up to 1″ thick (but not metal).
STW is a space for people who have a need: whether it is knowledge "I don't know how to do this"; or tools "I know how to do it but I don't have the equipment". STW is a place for sharing knowledge, skills, and tools. Over time Albert is seeing more and more collaboration between members; members working together and helping each other.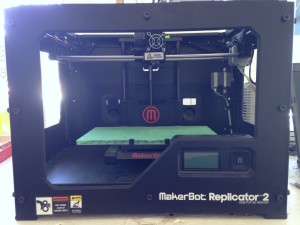 New members are always welcome. Everyone starts out as an associate member.
An associate membership is $30 month, and means you can only be at Techworks when a full member is there at the same time. When a new member applies, they are assigned a mentor. The mentor helps train the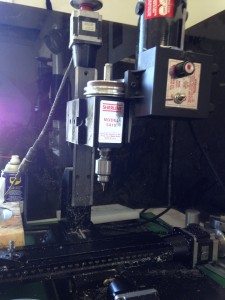 new member or puts them in touch with another full member who may have more skills in a specific area. This procedure makes sure you are introduced to the equipment, receive the necessary training to use the specialized equipment, ensures your safety, and encourages you to meet the other members.
Minors can only be at STW when accompanied by a parent.
A full membership is $50 month and gives you 24 hour access to the space and voting rights at the AGM.
Saskatoon TechWorks Inc. motto is: Learn, Make, Share.