Written by: Sydney Luther, Communications Assistant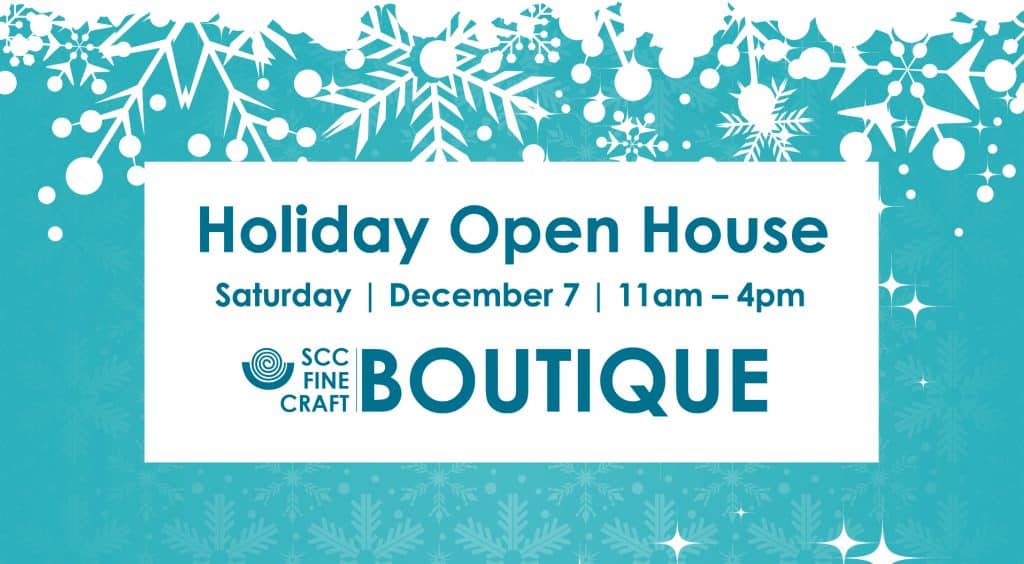 Relax and enjoy a carefree shopping experience!
Saturday, December 7, 2019 | 11 am to 4 pm
813 Broadway Avenue | Saskatoon
SCC Fine Craft Boutique features contemporary, handcrafted jewellery, fibre, wood, ceramic, glass, metal, and much more.
Work by over 80 Saskatchewan craft artisans available
Warm, friendly, and knowledgeable staff
Light refreshments
Free gift wrapping
Support local artists. Buy handmade Saskatchewan craft!
Raffle
Visitors to the Boutique Holiday Open House are invited to enter a prize draw for two Parsons Dietrich mugs, two Kaija Sanelma Harris trivets, and a bag of "Monk's Blend" tea generously donated by our neighbours McQuarrie's Tea & Coffee Merchants!