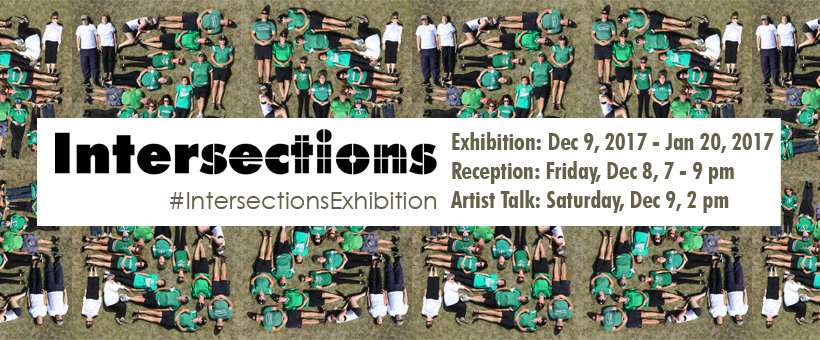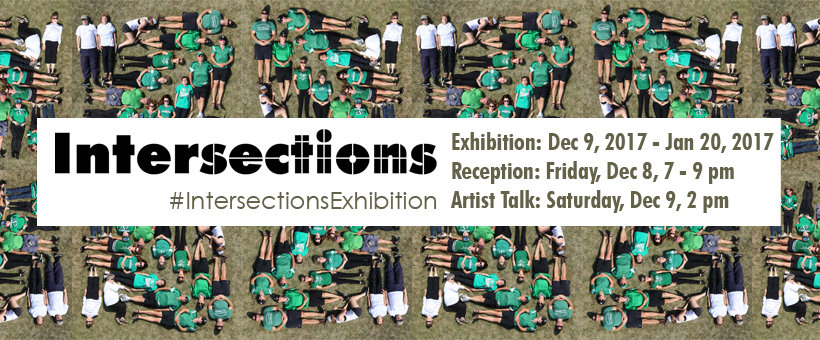 The Saskatchewan Craft Council is pleased to present Intersections, an exhibition of work by artist Shelley Miller.
Saskatchewan born, Montreal-based artist Shelley Miller works in public spaces, creating site-specific projects in both ephemeral and permanent materials. In this exhibition, Miller uses the quilt as a visual and conceptual reference, creating geometric formations made up of people from Saskatchewan communities. She photographs the ensuing design from an aerial perspective.
Miller's goal is to form connections:
"I believe it's the people in a community who make up the true urban fabric of a place… people and the colour of their clothes creates geometric formations, recalling traditional patchwork designs common to each geographical area. The aim of this project is as much about celebrating craft traditions as it is about bringing people together."
Join us at a public reception on Friday, December 8th from 7 to 9 pm. There is a public artist talk on Saturday, December 9th at 2 pm. All are welcome!