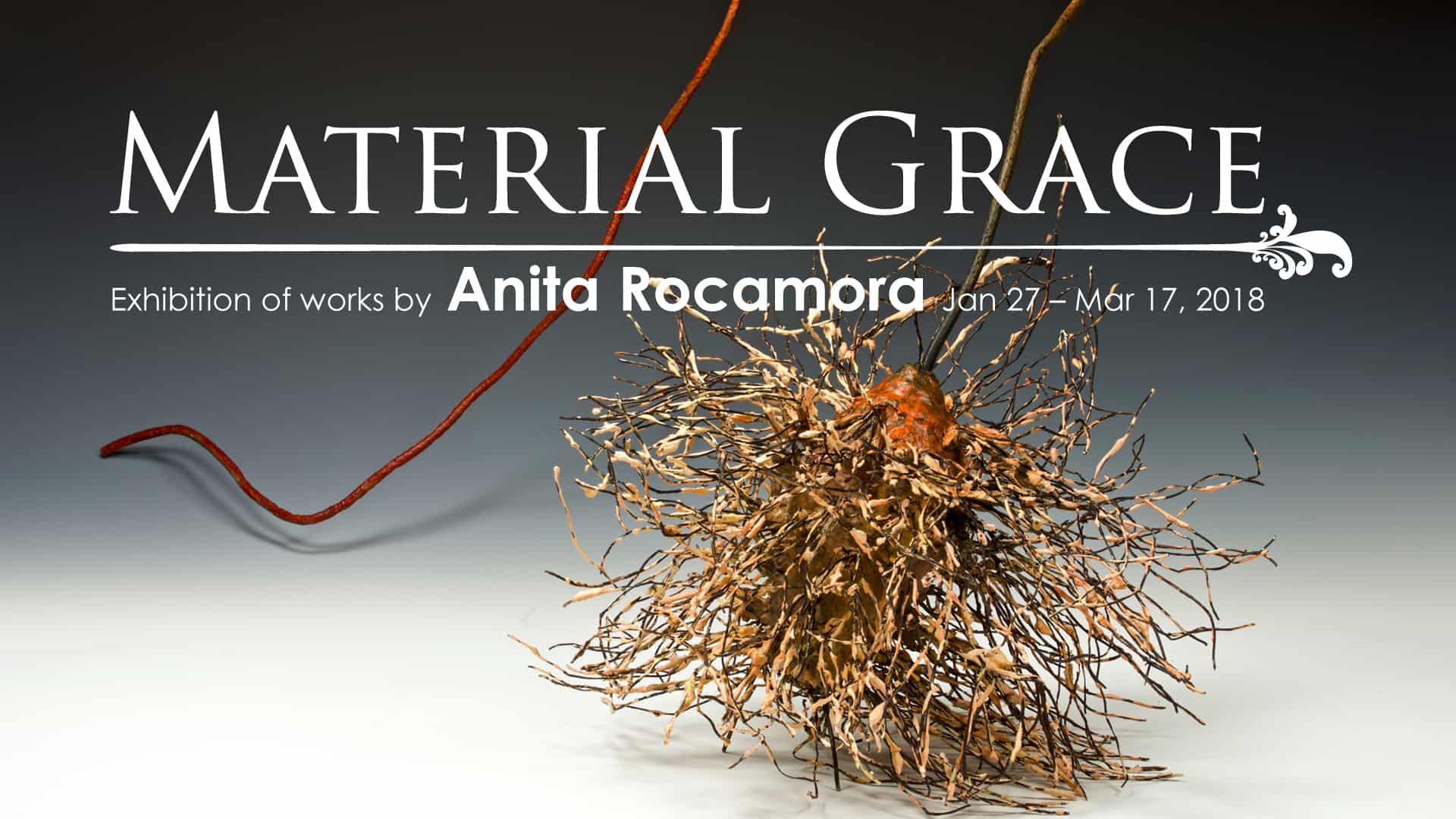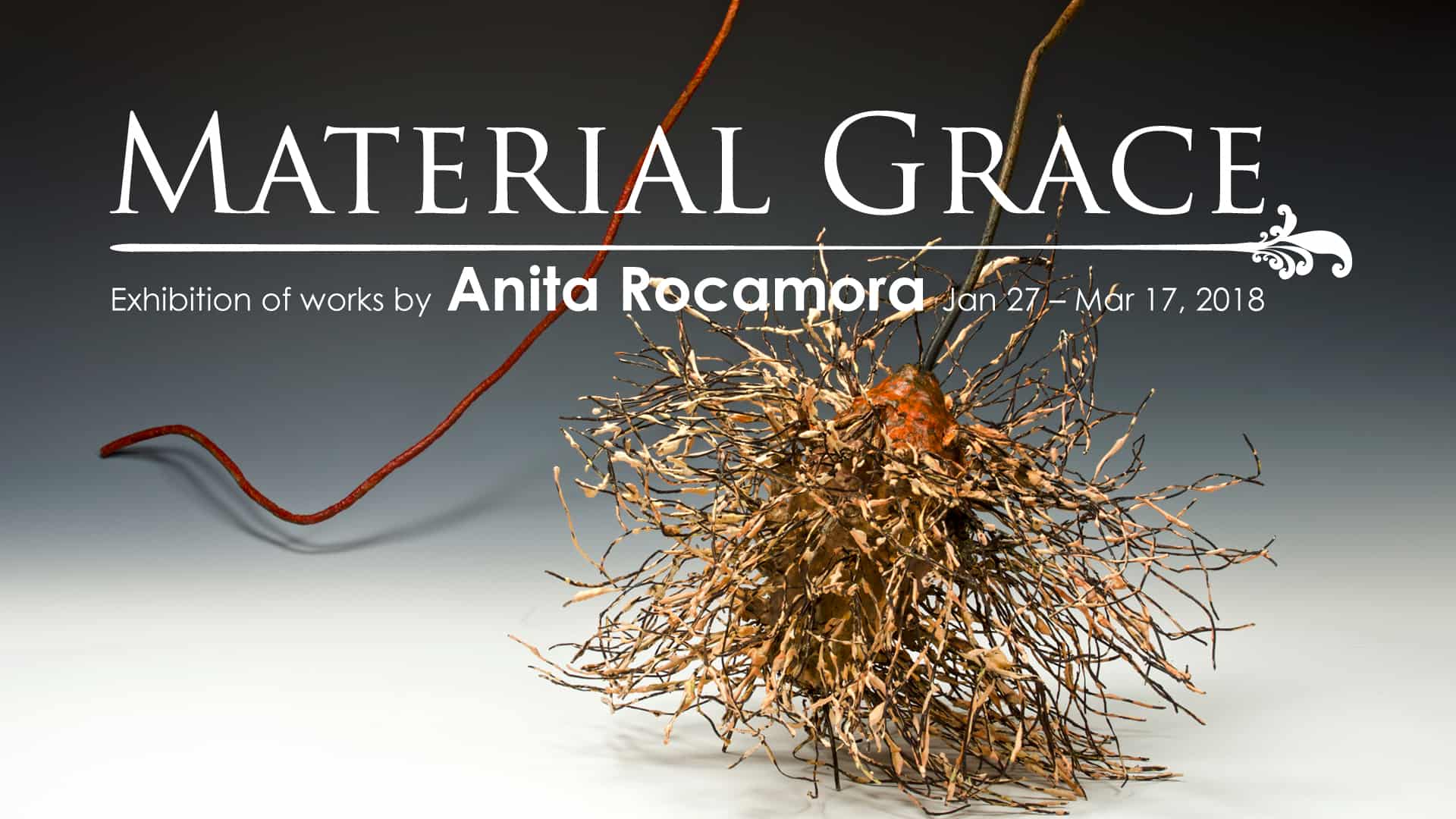 In early 2018, the Saskatchewan Craft Council presented Material Grace, a new exhibition by acclaimed ceramic artist Anita Rocamora.
Exhibition: January 27 to March 17, 2018
Reception: Friday, February 2, 7 – 9 pm
Artist Talk: Saturday, February 3, 2 pm
Decay and renewal are the foremost themes in this new series of work by Meacham-based artist Rocamora, which strives to connect nature's processes with the human experience. Using clay, metal, and other media, the sculptures draw inspiration from the skeletons of plants and animals. The resulting pieces evoke fossilized creatures, dried out plant pods, and re-imagined micro-organisms.
Layers of meaning are inscribed in Rocamora's work through her signature aesthetic of delicacy and subtlety. The ever-changing nature of living things is documented in the resulting textures and forms of Rocamora's unique aesthetic.
In an interview with Galleries West, Rocamora described her relationship with clay:
"I like to use clay because it's a condensate of everything that has existed before – from rocks, mountains, creatures – all jammed together into little molecules that become clay… I love that history, that sense of continuity with the birth of the earth, and then what I create with my hands, which is another birth… Eventually, it will go back and get ground up and who knows what happens next."
The artist gratefully acknowledges the support of the Saskatchewan Arts Board in the creation of this exhibition.
---
Read Anita Rocamora's "Material Grace" Artist Statement here.