Submitted by: Sydney Luther, SCC Communications Assistant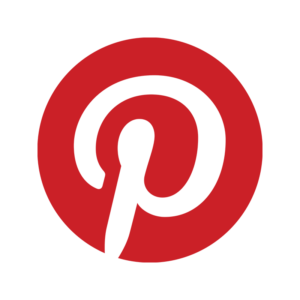 Are you looking to branch out from Facebook and Twitter? The Social Media Examiner reports that Pinterest drives more referral traffic than LinkedIn, Google+ and YouTube combined. According to local social media expert Aidan Morgan, "shoppers spend twice as much from Pinterest referrals as Facebook or Twitter." There are over 70 million Pinterest users worldwide! Why wouldn't you take advantage of that?
Pinterest is a virtual pin board. People use it to browse photos of beautiful and interesting things. And if there's anything our members are good at, it's creating beautiful and interesting things! As long as you have great photographs of your work, Pinterest is an awesome way to share your pieces. "People are on Pinterest to view images. They want – and expect – a visual experience. That is one reason why art is so popular on the site. In that sense, image-wise, I personally feel that Pinterest is far more useful compared to Facebook, Twitter, or Google+," writes Brian Sherwin of The Art Edge.
If you're trying to decide whether Pinterest is for you, the Social Media Examiner asks: "Do you already have an ongoing method for creating high-quality visual content? Does the idea of needing to generate this type of content stretch you to your breaking point? Some small businesses will have it, some won't. You'll need to decide if you can produce a steady stream of really good content. It needs to be niche-specific, and rather than just purely promotional, it needs to help your customers express themselves."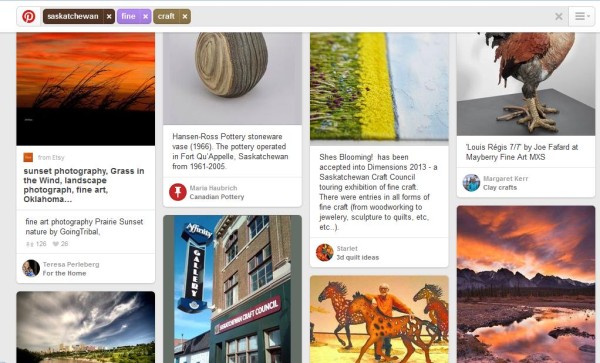 On Pinterest, and in social media generally, you should aim to increase "shareability," says Aidan Morgan. This means creating "engaging content that is easy to share and has the ability to spread your product/message/name." To increase your Pinterest shareability, you should:
Focus on lifestyle, not product;
Don't include logos or prices in your pin;
Share your pins on your Facebook and Twitter business pages;
Put product links in your description.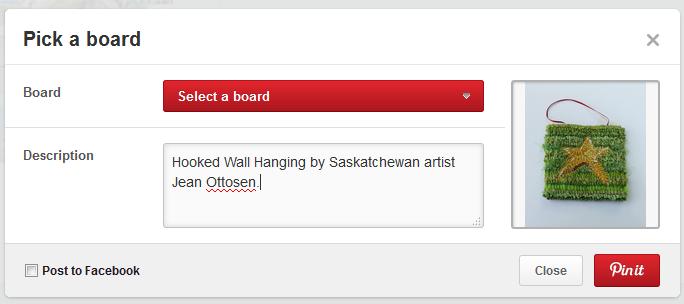 To use Pinterest to sell artwork effectively, you need to be selling your work online. Most artists use Etsy for this. When you post to Pinterest, choose "pin from a website," and add a link from a product on your online store. Here's the beauty of it: when you pin that photo of your beautiful work and a potential customer sees it and likes it, they'll click on the photo and it will take them to your store. This way they can easily buy the items they see on Pinterest.
It is encouraged to pin things other than just your completed works. Cory Huff of The Abundant Artist describes four ways to use Pinterest as an artist:
Use as a digital portfolio of your work. Pinterest does a great job of showing off our work in a visually appealing way.
Reference Pinboards. Not only can you keep your inspiration in one place, but collectors can get an idea of what inspires you and make a personal connection.
Show the progress of your work. Some people are keenly interested in your creative process.
Storyboard ideas. If you like to sketch ideas out beforehand, this allows others to see how things are going to progress.
If you're comfortable with Facebook and Twitter, why not expand into another vastly growing market of potential customers? Pinterest is a great option for any artist looking to broaden their online presence.
Feeling uncomfortable? Check out this article by Emma Davies, photographer and blogger: Why you should (maybe not) watermark your photos. It is from a photographer's perspective, but it does weigh the pros and cons of having your images out there and Emma offers some advice and tips.
If you are interested in Pinterest, here's a video to help you get started: