Written by: Kaitlyn Frolek, Gallery Assistant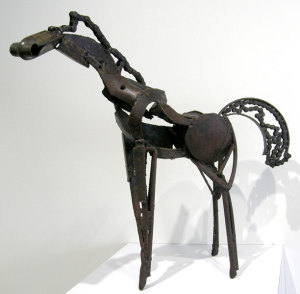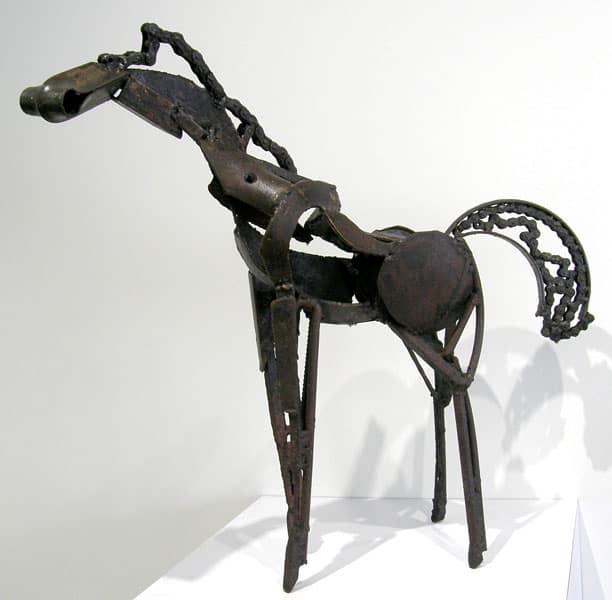 James S. Korpan is a Saskatchewan born artist, sculptor, and longtime member of the Saskatchewan Craft Council. His work can be found in the SCC Fine Craft Boutique! You can also contact him at jamesskorpan@sasktel.net or (306) 244-8760.
Where did he learn his craft?
In 1966, James Korpan received his Bachelor of Arts from the University of Saskatchewan. Two years later he attained a Bachelor of Education, also from the U of S. In 1971, Korpan — once again at the University of Saskatchewan — gained his Post Graduate Diploma in Special Education. James continued further with his education and, in 1988, completed his Masters of Education from the University of British Columbia.
A bit about his practice…
He is a sculptor, residing in Saskatoon. James works with cast bronze and welded steel. Most of his material is "found" iron. The metal works to help create an organic look and enhances natural rust patinas. Korpan's subject matter involves objects like birds of prey, fish, horses, as well as figurative and abstract sculptures.
James Korpan is a talented international artist. His works have been shown throughout Saskatchewan, across Canada, and in Mexico and Chile!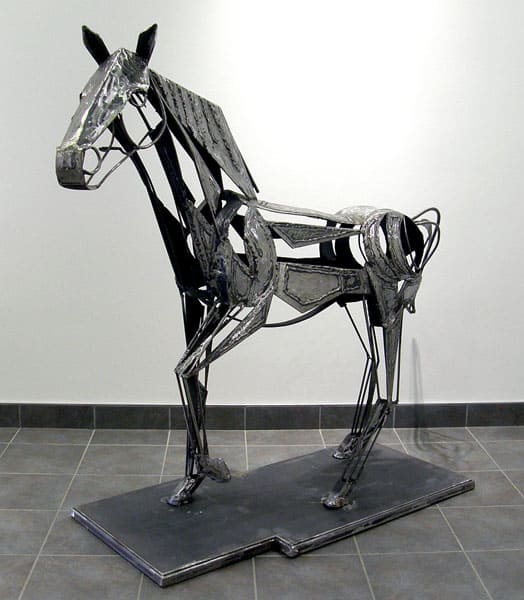 We welcome you to check out our Fine Craft Boutique where you can see James Korpan's work up close!
---

813 Broadway Avenue, Saskatoon, SK S7N 1B5
Hours: Tuesday – Saturday, 10 am – 5 pm