Volume 11, Number 2 Summer 1986

Dimensions is the Saskatchewan Craft Council's touring, juried, exhibition of Fine Craft open to all Saskatchewan craftspeople. Dimensions is a dynamic, colourful exhibition of thirty-five Fine Craft works in a wide variety of media.
2013 celebrates the 30th Dimensions exhibition organized by the Saskatchewan Craft Council. As we welcome Dimensions into our gallery once again, let us take a look back.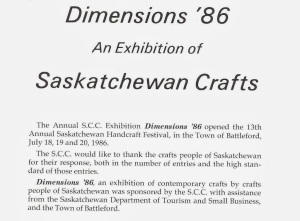 The thirty-five works in Dimensions '86 are as dynamic and varied as the works in Dimensions today.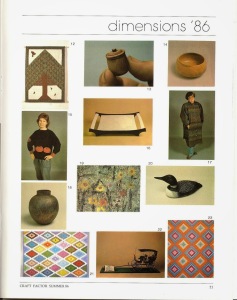 A sample of pieces from
Dimensions '86

Dimensions 2013 at the Affinity Gallery
Annemarie Buchmann-Gerber is one craftsperson who has had work selected for numerous Dimensions over the years, including 1986.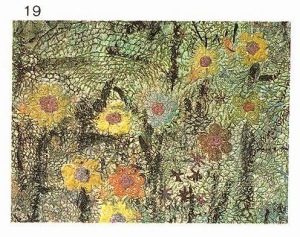 Annemarie Buchmann-Gerber
A Midsummernight's Dream – Dimensions 1986
(detail shown)

This year, Annemarie was awarded the Premier's Prize Award for the Outstanding Entry, for her piece Homo Sapiens on Stitches.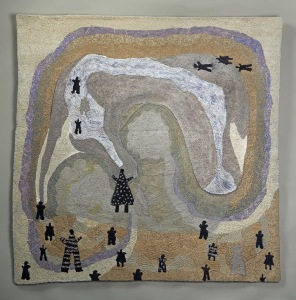 Annemarie Buchmann-Gerber, Saskatoon
Photography: Grant Kernan, AK Photos
This piece, along with the other outstanding works in Dimensions 2013 can be viewed at the Affinity Gallery from November 15, 2013 to January 5, 2014
Reception: January 3 from 7-9pm