Vol 12, No 3, Fall 1987
The Craft Factor often featured reviews on current exhibits at the Saskatchewan Craft Council Gallery, or reviews on other exhibitions of craft by SCC members across the province. In this article from Susan Eckenwalder, the role of the review (and critiques in general) in the realm of craft is explored.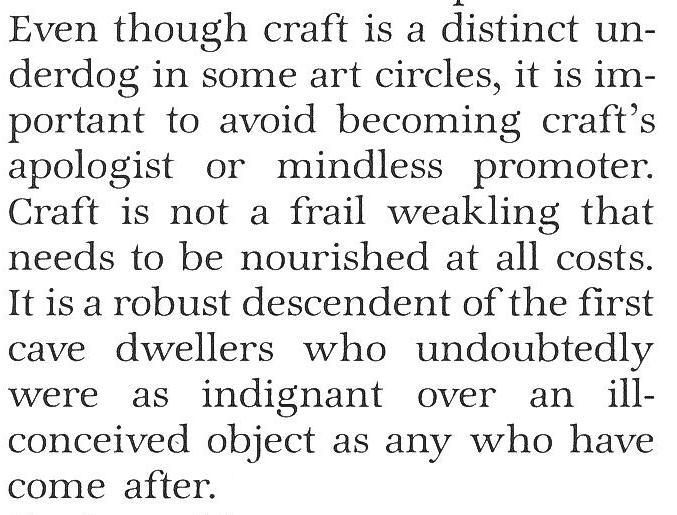 Excerpt from "On Reviewing Craft"
Eckenwalder discusses the need for reviews, as well as ways to review thoughtfully and respectfully.