The Saskatchewan Handcraft Festival began in 1974, Sponsored by The Saskatchewan Department of Industry and Commerce and the Town of Battleford. The first couple of festivals/craft markets were organized by the Department of Industry in cooperation with a group of volunteers known as "The Battleford Committee"
1976 marked the first year that the newly formed Saskatchewan Craft Council took over the responsibility to organize the juried craft competition at the market (which would later go by the name Dimensions).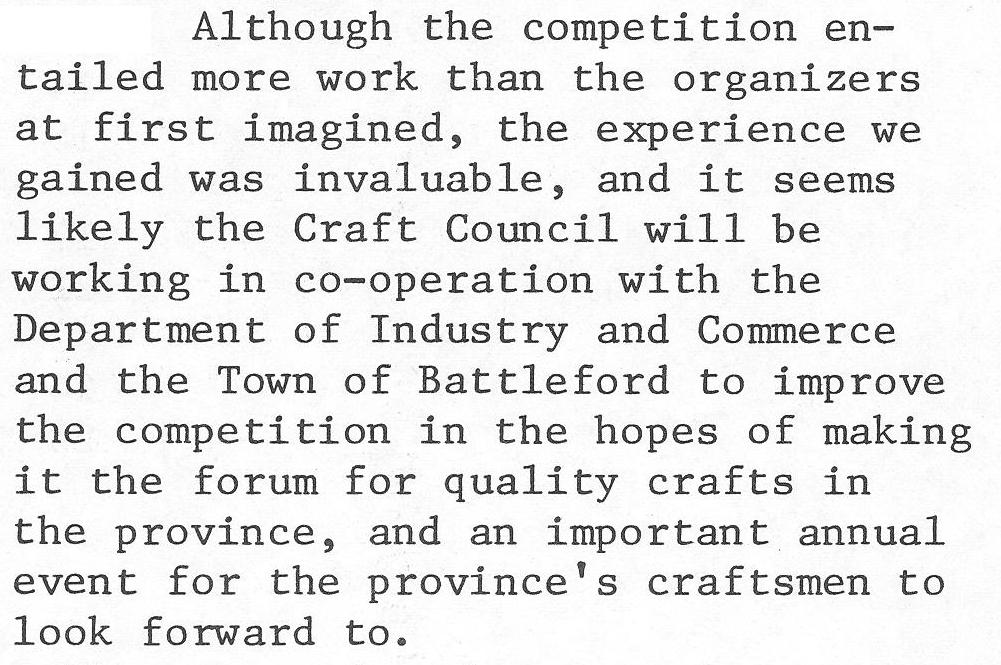 Excerpt from "Battleford Postscript" October 1976
Read the full article Vol 1, No 4, October 1976
In 1977 there were some problems with the exhibition space as the Town of Battleford was still completing work on the much anticipated New Arena. Also, craft artists reported problems with the camping sites (which most of them used over the weekend) including inadequate shower facilities. It is a testament to the commitment from the Town of Battleford even early on in the festival, that improvements were made by the next summer!
The festival continued to grow in 1978, attracting visitors from around the world. Ironically, while visitors to the craft market at the festival spoke favorably of the pottery produced by Saskatchewan artists, the SCC chosen jurors of the juried craft competition felt differently.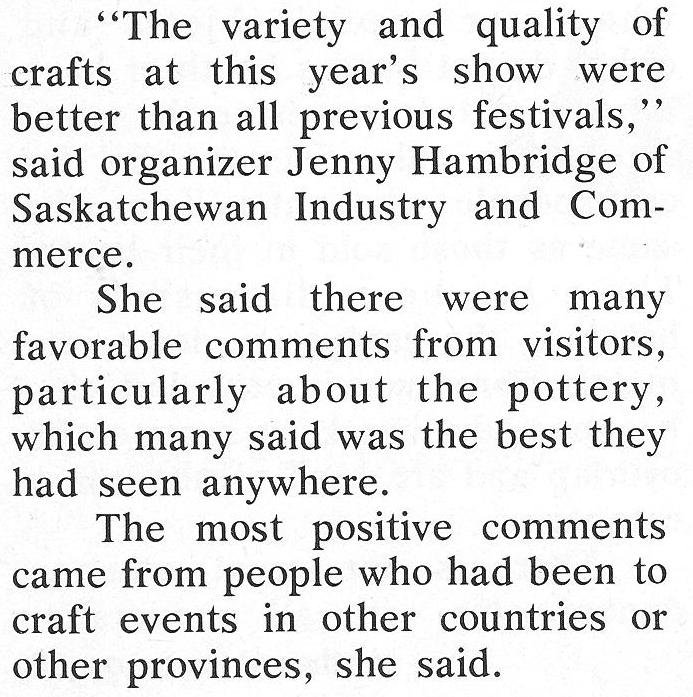 Excerpt from SCC report on 1978 Handcraft Festival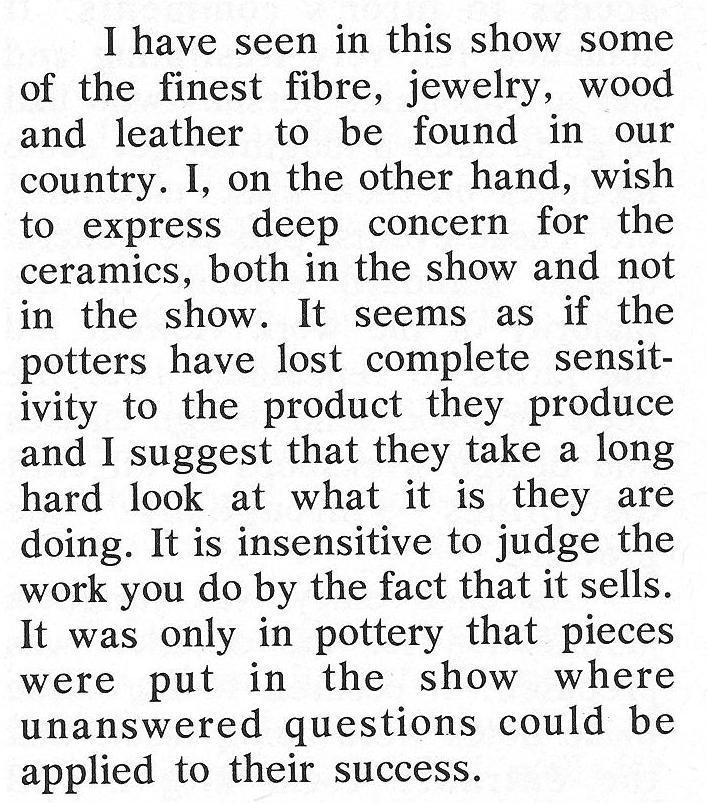 Excerpt from Juror's Report, Juror Franklyn Heisler
Read the full article Vol 2 No 3, August 1978
1979 was a landmark year for the Saskatchewan Handcraft Festival, as it was the first year that jurying standards were applied to the craft marketers. These standards were developed by SCC members, and became the foundation for craft jurying standards in Saskatchewan. In addition, the public, government and even craftspeople, were all seeing the true potential of craft as an Industry.
Excerpt from "Craft Festival a Growing Concern" 1979, Eileen E. Barry
Read the full article Vol 4 No 3, September 1979