Understanding the Facebook Algorithm
The Facebook algorithm can be quite complex and frustrating. You might be wondering why you aren't seeing posts by organizations you like or why aren't you getting updates about events that you are interested in. The algorithm currently ranks the posts each user sees in the order that they're likely to enjoy them, based on a variety of factors, a.k.a ranking signals.
Ranking signals are data points about a user's past behaviour, and the behaviour of everyone else on the platform, too. For instance: are people sharing this post with their friends? How often do you like posts from your boss? From your mom? Do you often watch live video? What's your favourite Group? How many posts are, theoretically, available for you to look at, right now? How new are they?
You get the idea. The algorithm weighs a lot of factors before it decides to show you that puma cub video.
Facebook mentions three major categories of ranking signals:
Who a user typically interacts with
The type of media in the post (eg., video, link, photo, etc.)
The popularity of the post
In March 2019, Facebook introduced a new tool to build more transparency and user control into the newsfeed. The "Why am I seeing this post?" button does exactly as it says: it helps people understand why the algorithm has surfaced that post.
It also lets people tell the algorithm directly what's important—or not so important, or downright irritating—to them. Meaning they can tell Facebook that they want fewer posts from a particular person, or to see more from a particular Page.
Next, in May 2019, Facebook began directly asking users questions, via survey, to get more context on what content matters to them. The surveys asked users:
Who their close friends are;
What posts (links, photos and videos) they find valuable;
How important a specific Facebook Group that they've joined is to them;
How interested they are in seeing content from specific Pages that they follow.
Facebook used all these answers to update the algorithm with the patterns they extrapolated. For instance, the Pages and Groups that people identified as most meaningful were often the ones that they'd followed for a long time, the ones they engaged with often, and the ones that had a lot of posts and activity.
Source: https://blog.hootsuite.com/facebook-algorithm/
Even though Facebook has made some adjustments to make their algorithm more user friendly, you might still find that you aren't getting the content you'd like to be seeing come up on your News Feed. There are a few ways to manipulate the algorithm to work for you.
Interacting with Posts
One of the main ways to see more content by people you are interested in is interacting with posts. When you like, comment, and share posts by an individual or organization, the algorithm will take this into consideration and will show you more posts from this individual/organization. It also helps to comment with more than just an emoji 😉😬J , more in depth comments (five words or more) will expedite this process and result in seeing more content that is relevant to you.
Essentially, the more you are interacting with the posts you enjoy, the more of those types of posts will appear on your News Feed.
Source: https://www.facebook.com/help/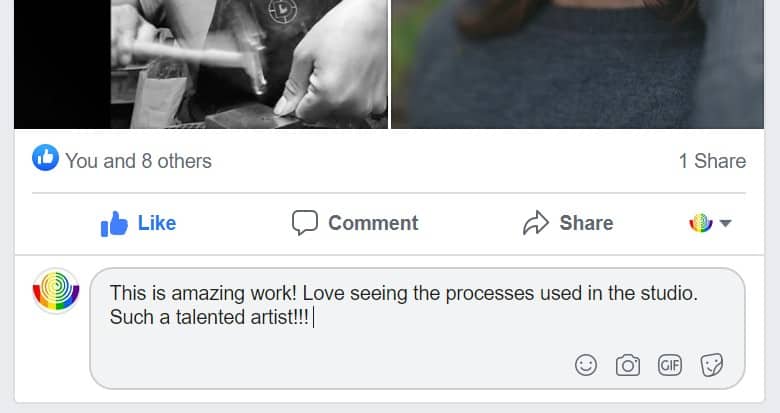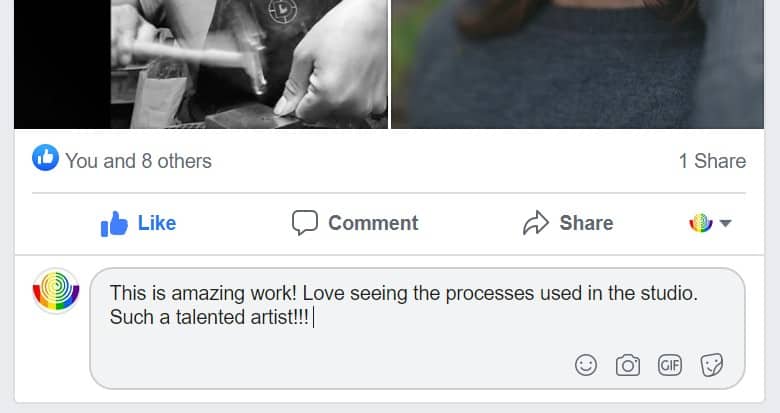 Using Hashtags
Another way to easily find and label information within Facebook, Instagram and Twitter is using hashtags. The pound symbol on your keyboard—also called an octothorpe— was initially used to mark numbers. It is now widely used to categorize and sort information on digital platforms. Think of hashtags as a way to connect social media content to a specific topic, event, theme or conversation. They also make it easier to discover posts around those specific topics, because hashtags aggregate all social media content with that same hashtag. Here are some tips on using hashtags:
They always start with # but they won't work if you use spaces, punctuation or symbols.
Don't string too many words together. The best hashtags tend to be relatively short and easy to remember.
Use relevant and specific hashtags. If it is too obscure, it will be hard to find and it won't likely be used by other social media users.
Limit the number of hashtags you use. More isn't always better. It actually looks spammy.
You can also use hashtags to find specific content that is of interest to you. Just as you would look up something using Google, when you use the search bar at the top of your Facebook page, you will receive a collection of everything tagged with relevant hashtags corresponding to your search.
Source: https://blog.hootsuite.com/how-to-use-hashtags/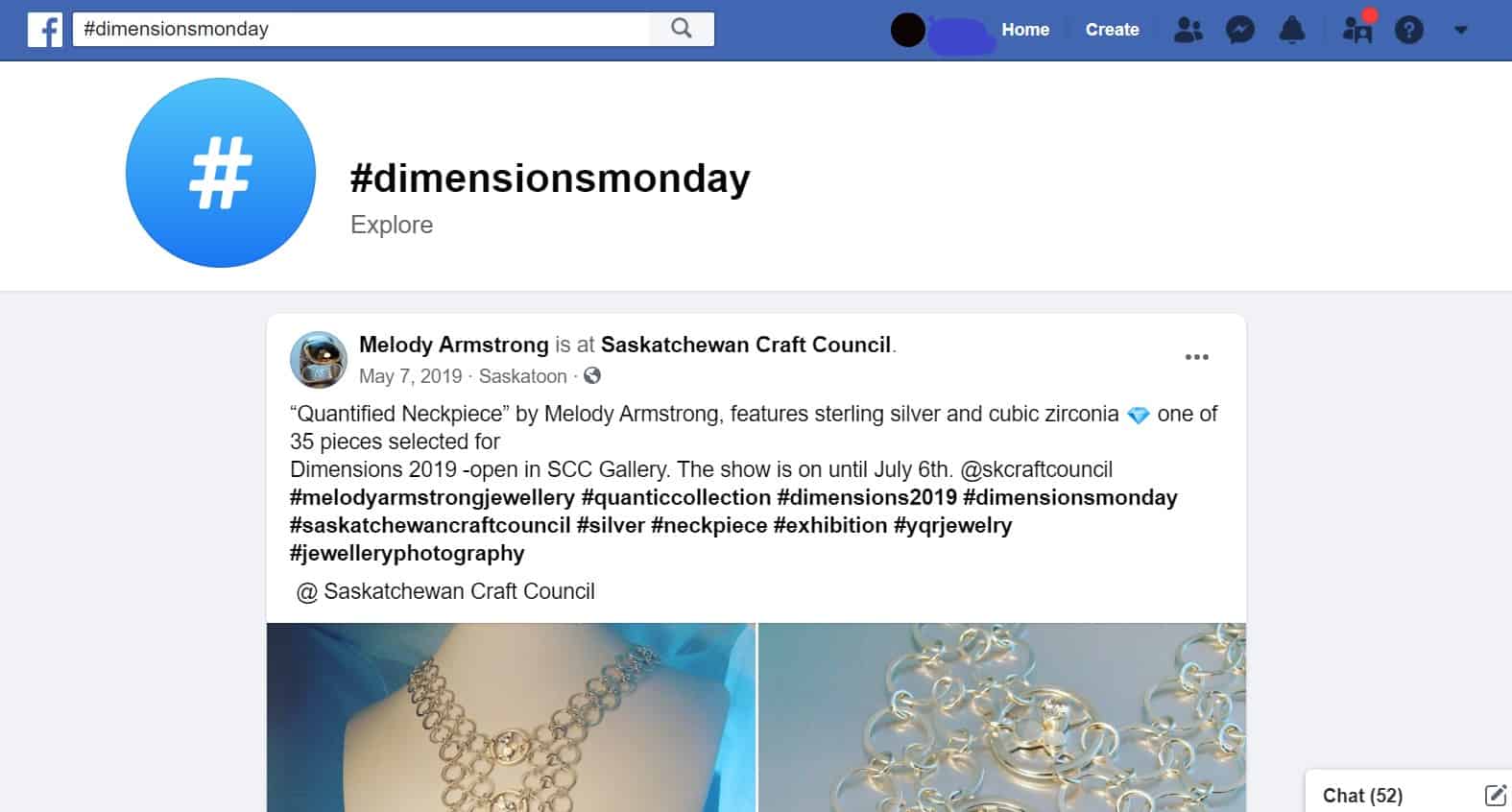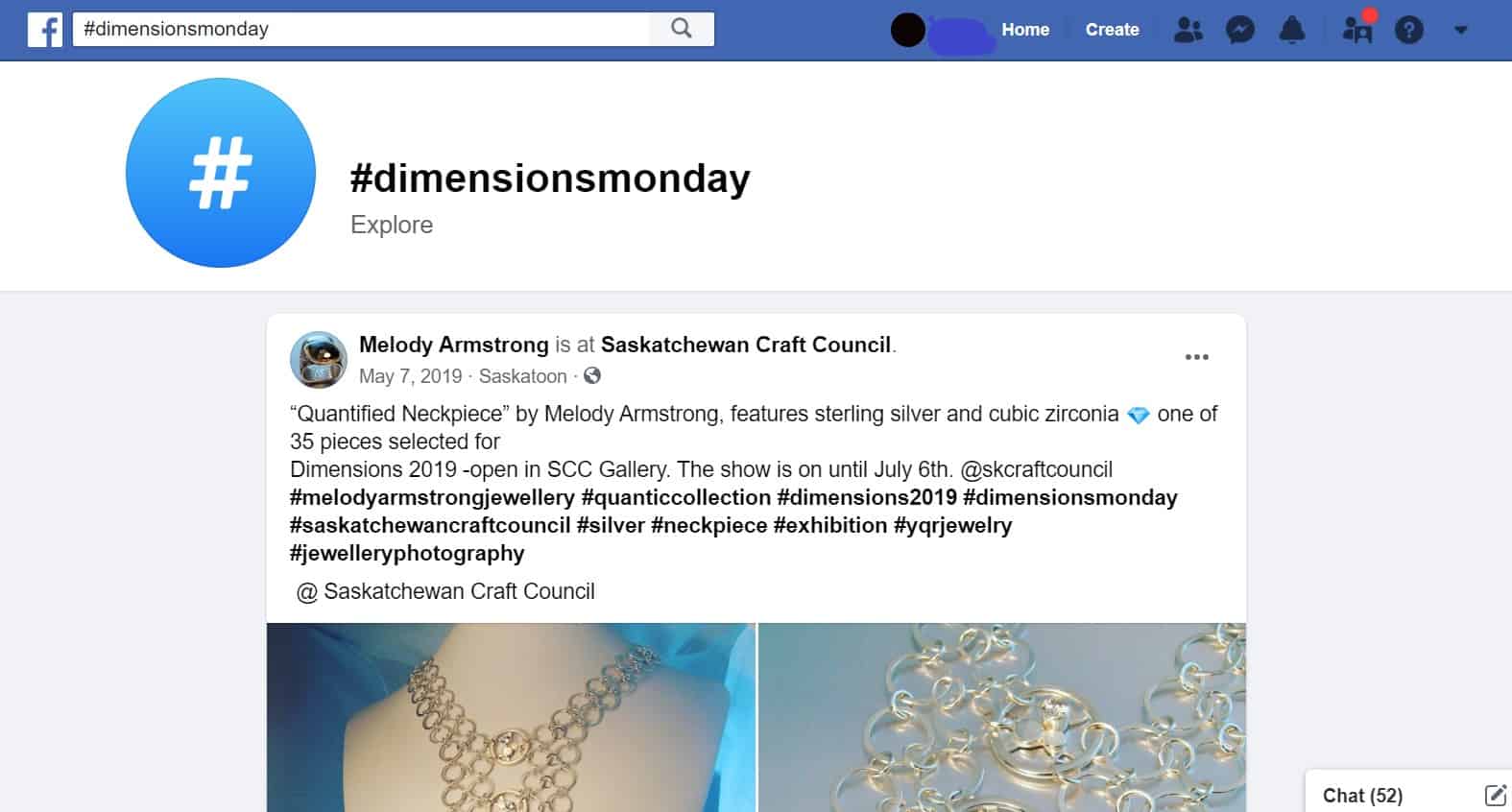 Liking and Following a Business' Page
Liking and following seems as intuitive as pressing the 'thumbs up' button but it can actually be more complex. There are ways to customize how you are following a business page: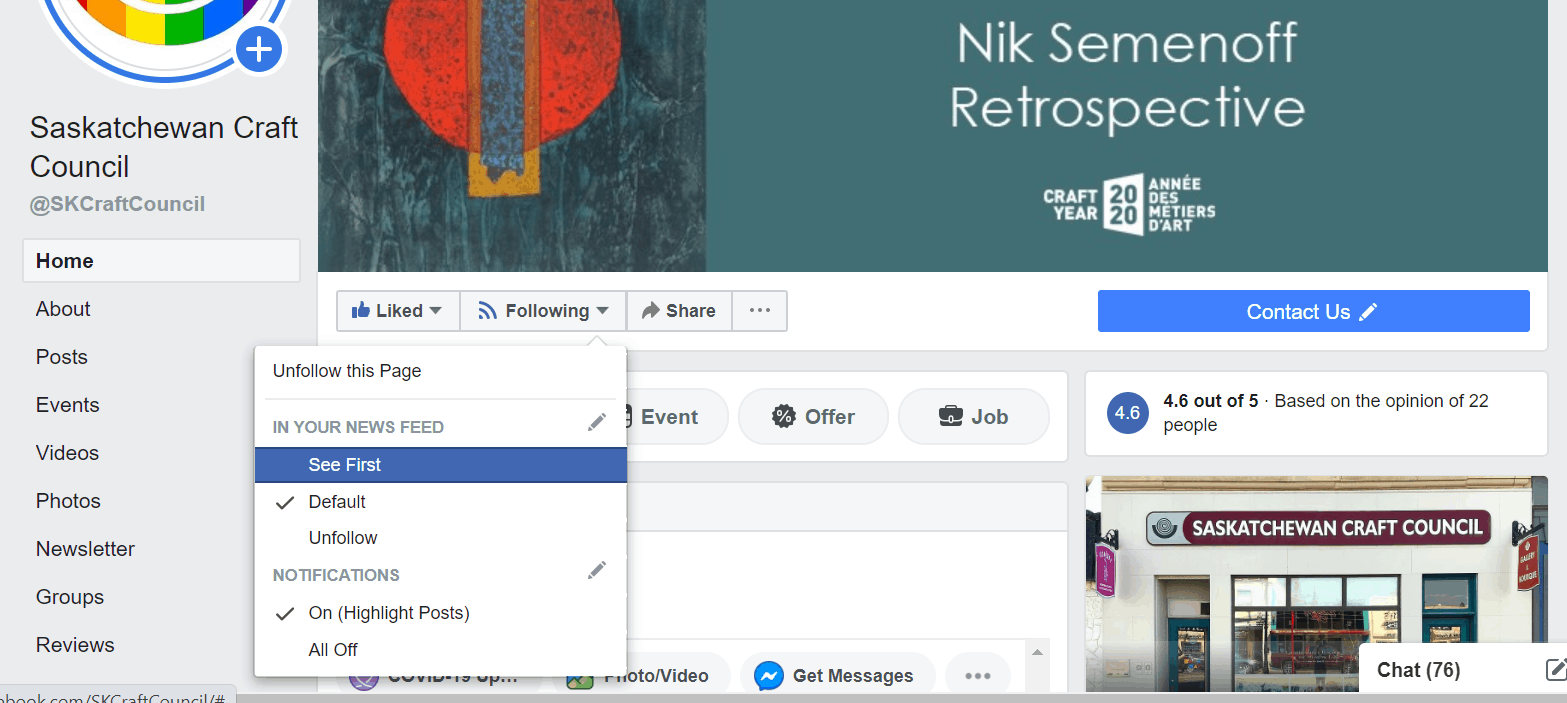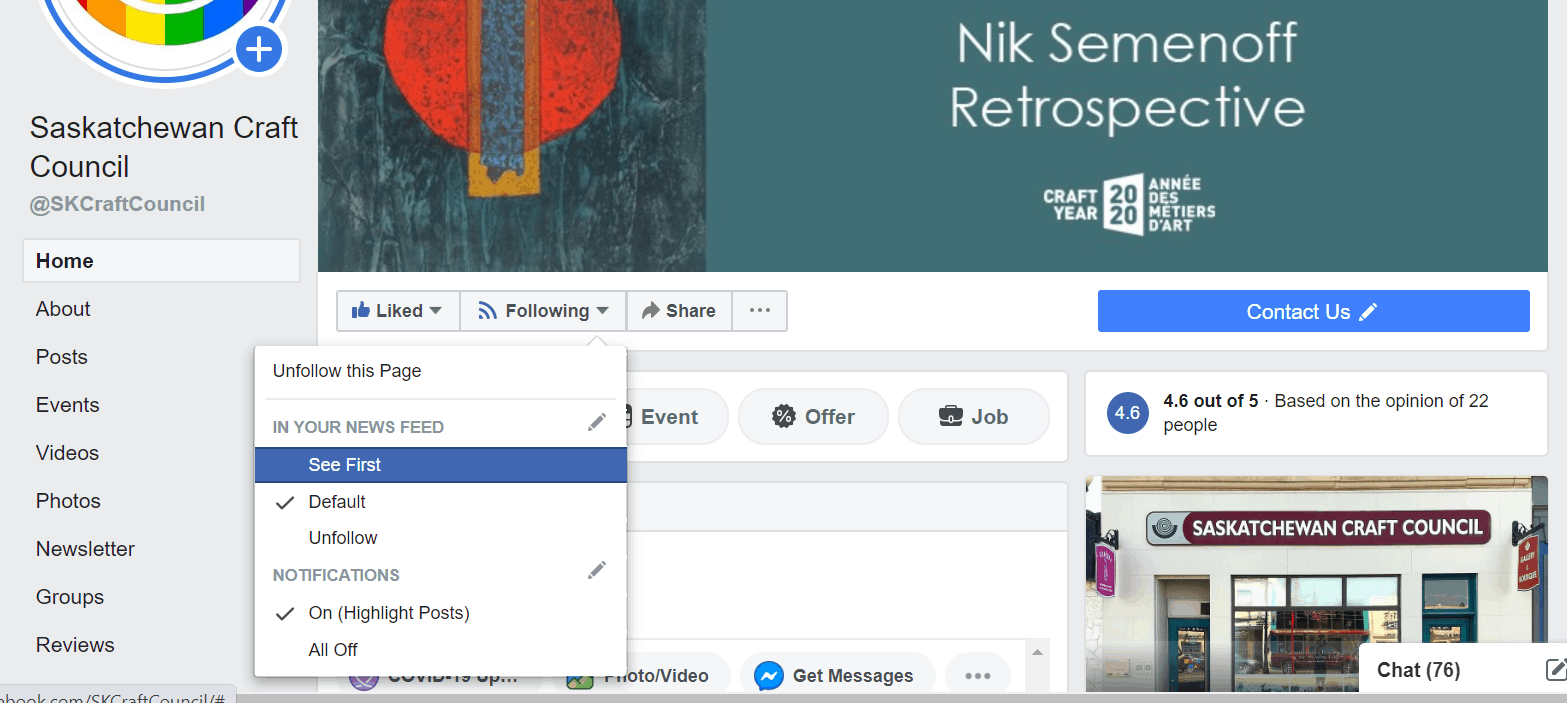 When you press the 'Like' button on a Facebook page make sure you are also 'following' the page or else you may not see the business' posts coming up on you News Feed (on the Facebook Home page). You can also customize your following experience by pressing the arrow on the right side to bring up the drop down menu as seen above. When you follow a page, you will be automatically selecting the 'Default' setting. By selecting the 'See First' setting, this business' posts will be brought to the top of your News Feed. In this drop down menu, you can also opt to receive notifications on highlighted posts so you will be updated when this business makes important posts on their page. These notifications appear in the bar along the top of the page when you click the bell icon.
Note: You can select up to 30 people or Pages to see first. Your selections aren't ranked (example: your first selection isn't seen first, your second selection isn't seen second). See first is different from close friends. When you select a person or Page to see first, you won't receive notifications for their general posts. When you select a person as a close friend, you can choose to receive notifications for their posts.
Source: https://www.facebook.com/help/